Roof Cleaning Medford NJ | Burlington County NJ | New Jersey
Roof Cleaning Medford NJ
So you walked outside and you noticed those black streaks on your roof. Now you think to yourself what do i do? Well i have good news for you. The Roof can be cleaned and it can be done with a process that is safe for the roof.
This particular house had a full infestation of black algae ( roof mold) and she wanted it cleaned and decided to look for a professional Roof Cleaning Company. Well she found Diamond Roof Cleaning and we gave her a proposal to wash the roof and house within an hour of her calling us. We then treated the roof with our Exclusive Diamond Wash Solution and you can see the instant results. This roof is now backed by our 5yr. Spot Free Warranty.
We are South Jersey's only certified roof cleaning company. We have the knowledge and solutions to tackle any problem. Call us at 609-929-5812 or click here to fill out our estimate request form and we will get back to you within the hour.
Roof cleaning is a specialized service that should not be done by just anyone. We at Diamond Roof Cleaning have put countless time and energy into understanding what causes the black roof stains and how to safely remove them without causing damage to the actual roof system and at the same time increasing the life span of the actual roof life. We think of roof cleaning as a maintenance item just like changing the oil in your car you need to keep the roof clean in order for it to continually do the job it was designed for. The Roof system not only keeps water out of your home but it also reflects the sunlight to keep the attic cooler in the summer which leads to lower utility bills by not allowing the air conditioning to constantly have to try and cool down the whole house.
Roof Moss Removal Medford NJ
Roof Moss removal is also another specialize treatment and power washing should never be an option. There are companies out there that claim Roof Shampooing is the only way to safely clean your roof. What these companies fail to tell you is that they use power washers attached to equipment that is used to clean concrete on your roof system and claim to use low pressure high volume rinsing. Keep in mind that a strong thunderstorm can dislodge many granules from your roof imagine how many granules are removed when using a power washer to try and clean your roof are dislodging. The answer is one too many.
Soft Wash Roof Cleaning Moss Removal
Our Soft Wash System does zero damage to the roof but is the only approved method of cleaning thru ARMA. Our system treats the roof moss and lichen and kills it down to the root. We then allow mother nature to rinse the moss off because the rain has a higher PH level than the water out from the spigot. The roof moss and lichen need approximately 2-3 weeks to fully die and start to break apart. This is the other reason why we do not rinse the moss off after we treat it. We do guarantee the moss to come completely off in 2-4 months. There is certain circumstance where it may take up to six moths depending on what type of moss is on the surface but the black streaks are removed right away after the treatment.
Diamond Roof Cleaning Process
Does Diamond Roof Cleaning use Chemicals to clean my roof? Yes we do but the chemicals we use are safe for the roof and the environment as well. In the end our solution breaks down to just being water and salt. We treat the roof to actually kill and remove the black algae and Roof moss.
Diamond Roof Cleaning also cleans Cedar Roofs, Slate roofs, TPO Roofs and Tile Roofs. We service residential and commercial clients. Call us today to sparkle tomorrow 609-929-5812.
Why Choose Diamond Roof Cleaning
Unmatched Service & Technology
From our state of the art cleaning systems, advanced cleaning methods to insure the best and safest results, to our intensive employee training, you can rest assured that with Diamond Roof Cleaning your home is being treated by the best and most reliable pressure washing and exterior cleaning company in Southern New Jersey! But don't take our word for it, our more than 420 5-star reviews speak for themselves!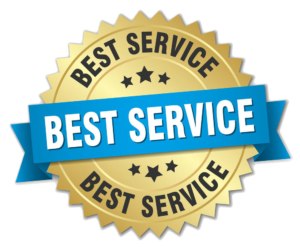 There Is Nothing We Can't Clean
Whether your property has vinyl or brick siding. Whether it is a multi-building apartment community or and single family home, the soft washing and pressure washing professionals at Diamond Roof Cleaning can clean almost anything! Amazing results and friendly service and standard with us! We are proud to serve these great communities: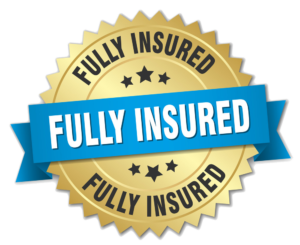 As homeowners, we all want to maintain the appearance and functionality of our homes. However, it's quite common to overlook one crucial element of our homes, our roofs. Your roof protects your home from environmental elements such as snow, rain, and extreme heat or cold. Unfortunately, it's easy to overlook the state of your roof…