Your Southern New Jersey Roof Cleaning Experts
Have you been noticing black streaks on your roof? Does your roof suffer from a general darkening of appearance? Have you noticed that your utility bill has unexpectedly increased? Well those ugly roof stains are not caused by planes or air smog but they are caused by an algae called Gloeocapsa Magma. This form of algae will grow all over the north facing side of your roof. In Southern New Jersey you cannot drive down a street without seeing a roof that bears the telltale black streaks. As this invader literally eats away at your shingles, it is also eating away at your wallet! What most people do not realize is that they can safely have their roof cleaned without the use of a high pressure washer. As a matter of fact, you should NEVER use high pressure on your roof no matter what anyone tells you. You will cause irreversible damage and be left with no alternative but to replace the roof.
We at Diamond Roof Cleaning are here to help you not only clean your roof the safe way but to save you money as well. Our time proven process has cleaned well over 100,000 roofs and counting. Which is why we can safely say that Diamond Roof Cleaning is the leader in soft wash roof cleaning in NJ!
Reasons Why You Should Have Your Roof Cleaned
Roofs are meant to reflect the sun and keep the attic cool through the use of ridge vents and fans. Black Roofs Cost money by absorbing the heat from the sun. This black mold can and will get into your attic and cause a mold problem inside your home, causing other health related problems.
Our Roof Cleaning Process
Diamond Roof Cleaning has a specially blended solution that is designed to treat and kill the algae that are growing on your roof. But we don't just get up there and start spraying when we arrive. Our Lead Tech will first introduce ourselves to the customer, and then clearly state what we will be doing. The tech will then place our ladders up on the gutter line of the roof using a ladder standoff. This helps protect the gutters from being damaged. We then remove any debris from the roof and inside the gutters. After those steps, we will look at your roof to make sure there are no areas of concern such as leaking pipe collars, Nail Pops, or Ridge Problems.
If we do spot something we will let you know before we proceed. If we can address the problem we will and if not we will give you the name of a company in your area that we know will do a great job!. Once everything is OK to move forward we will then treat the whole roof and clean the dirty areas. The end result is that your roof will be free of any black streaks before we leave. Moss is treated and could take up to 6 months for it to remove itself depending on the amount of moss on the roof.
We can safely clean almost any type of roof system. We have cleaned Slate Roofing, Cedar Roofing, TPO Flat Roofing and Metal Roofing. Each system has to be treated a little bit different from each other but that is why we are the go-to roof cleaning company in New Jersey. Our experience and knowledge are unsurpassed and unmatched. We continue our education every year by attending trade shows and networking with other companies through the United States.
Also save money on electric bills because the roof can do its job and reflect heat instead of absorbing heat. Retain the life span of the roof.
5 Year Spot-Free Warranty
Our philosophy is simple. Provide outstanding results at affordable prices. We use state of the art technology and an unmatched level of dedication to make sure you are thrilled with your results. But in the extremely rare instance that you are not we have a 5 Year Spot-Free Warranty to back our Roof Cleaning Service!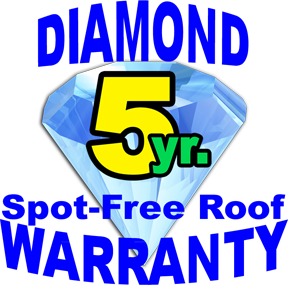 Here is an Example of A Roof Replacement Cost
An A-frame 2000 Sq. Ft. roof with an addition on the back. Total Cost to Replace – $8500-$9600! Wow, that's Outrageous!, an actual estimate the home owner received. We can clean a roof for less than 10% of the cost of a New Roof! That's less than 10% of the cost of a new roof which was not needed after visual inspection. There was no damage and no leaks just a mildew infested roof which is now cleaned.
Our Roof Cleaning Gallery
Why Choose Diamond Roof Cleaning
Unmatched Service & Technology
From our state of the art cleaning systems, advanced cleaning methods to insure the best and safest results, to our intensive employee training, you can rest assured that with Diamond Roof Cleaning your home is being treated by the best and most reliable pressure washing and exterior cleaning company in Southern New Jersey! But don't take our word for it, our more than 420 5-star reviews speak for themselves!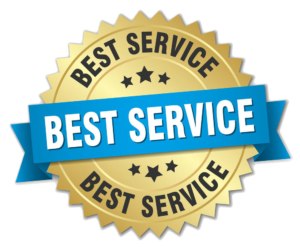 There Is Nothing We Can't Clean
Whether your property has vinyl or brick siding. Whether it is a multi-building apartment community or and single family home, the soft washing and pressure washing professionals at Diamond Roof Cleaning can clean almost anything! Amazing results and friendly service and standard with us! We are proud to serve these great communities: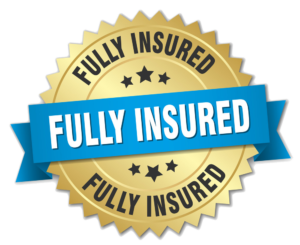 The holidays are just around the corner, which means it's time to start preparing your home for the festivities. While cleaning the interior of your home is essential, don't overlook the exterior. Your home's exterior is equally important and should be given proper attention as well. This year, why not invest in professional exterior pressure…