What Is The Correct Way To Clean A Roof?
As homeowners, we all want to maintain the appearance and functionality of our homes. However, it's quite common to overlook one crucial element of our homes, our roofs. Your roof protects your home from environmental elements such as snow, rain, and extreme heat or cold. Unfortunately, it's easy to overlook the state of your roof until it's too late. Black streaks or gloeocapsa magma are early signs of bacterial growth, which if left untreated can cause thousands of dollars in damage. Cleaning your roof is essential, but what is the correct way to clean a roof? In this blog, we will explain the perfect way to have your roof cleaned.
Traditional Pressure Washing versus Soft Washing
When it comes to cleaning a roof, traditional pressure washing techniques that use high pressure are simply not the way to go. This technique can cause thousands of dollars of damage to roofing materials. At best, high-pressure power washing can damage the granules on the shingles. At worse, pressure washing your roof can loosen or remove shingles! It all leads to premature aging and potential leaks. Soft washing, on the other hand, is a low-pressure technique that uses environmentally-friendly cleaning agents to safely and effectively remove the black streaks without risking any damage to the roof or shingles.
The Benefits of Professional Soft Wash Roof Cleaning
Our soft wash roof cleaning service provides many benefits for homeowners beyond just enhancing your home's curb appeal. Regular roof cleaning can prolong the life of your roof by removing damaging, algae, moss and other debris. It can also help improve the energy efficiency of your home by removing dirt and grime that can trap heat and cause your air conditioning system to work harder. Additionally, a professionally cleaned roof can help prevent potential health hazards caused by mold, bacteria, and other allergens.
Why Soft Washing Is Best Left to the Professionals
While it may be tempting to DIY your roof cleaning using a pressure washer or even trying your hand at soft washing, the truth is that soft wash roof cleaning is best left to the professionals. At Diamond Roof Cleaning, our professional roof cleaning team has years of experience in the industry and use professional-grade, eco-friendly cleaning agents that are safe for your roofing materials and landscaping. Our unique combination of state of the art equipment and time-tested techniques ensure that the job is done right, without any risk of damage to your roof or property.
Experts Who Know The Correct Way To Clean A Roof
Protecting your home's value and curb appeal begins with regular preventative maintenance like roof cleaning. With almost 600 5-star reviews, Diamond Roof Cleaning's professional team provides superior roof cleaning experiences for homeowners. Our soft washing technique, professional-grade eco-friendly cleaning agents, equipment, and techniques guarantee amazing results every time. Don't DIY your roof cleaning – leave it to the professionals at Diamond Roof Cleaning for peace of mind and a job well done!
Why Choose Diamond Roof Cleaning
Unmatched Service & Technology
From our state of the art cleaning systems, advanced cleaning methods to insure the best and safest results, to our intensive employee training, you can rest assured that with Diamond Roof Cleaning your home is being treated by the best and most reliable pressure washing and exterior cleaning company in Southern New Jersey! But don't take our word for it, our more than 420 5-star reviews speak for themselves!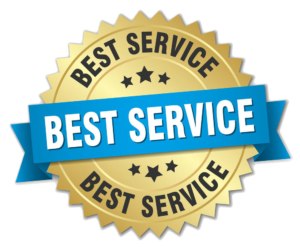 There Is Nothing We Can't Clean
Whether your property has vinyl or brick siding. Whether it is a multi-building apartment community or and single family home, the soft washing and pressure washing professionals at Diamond Roof Cleaning can clean almost anything! Amazing results and friendly service and standard with us! We are proud to serve these great communities: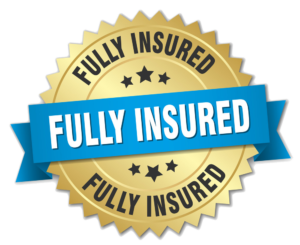 As homeowners, we all want to maintain the appearance and functionality of our homes. However, it's quite common to overlook one crucial element of our homes, our roofs. Your roof protects your home from environmental elements such as snow, rain, and extreme heat or cold. Unfortunately, it's easy to overlook the state of your roof…