Roof Cleaning Egg Harbor Twp NJ | Diamond Roof Cleaning
Roof Cleaning Egg Harbor Twp NJ
Diamond roof cleaning provides services for Egg Harbor Twp. NJ also Known As EHT. We go to great lengths to understand what is causing the  Black stains on the roofs in NJ and we have found a solution to remove them that is unlike any other company. We can effectively and safely clean the black algae that causes the stains without the use of pressure washing. Our safe and effective treatments will allow us to give you a 5 year warranty on the roof cleaning.
Moss Roof Cleaning Egg Harbor Twp. NJ
Diamond Roof Cleaning also provides green moss roof cleaning services as well. It is integrated into to our overall process. We treat the moss like a pest and we will kill the spore of moss from the top down. Moss itself has a root system that attaches to the granules on the shingle roofs. Over time the moss can build up and push its way underneath the  shingle tabs and potentially cause a water leak. By allowing us to treat the moss  and kill it allowing the moss to fall off naturally over a 2 to 4 month time frame. This is the safest way to remove the roof moss. You should never power wash a roof as it may cause even more damage than the moss itself.
Slate Roof Cleaning Egg Harbor Twp, NJ
Diamond roof cleaning is a slate roof cleaning expert. Slate roof cleaning is a specialty cleaning process because the roof itself cannot be walked because you can destroy the slate shingles and also it is extremely dangerous to walk. The formula is also different from our asphalt shingle solution. Each and every job is evaluated personally by the owner and all the cleaning solutions will be fitted for each job because every house is designed differently and the way we calculate our solution will be customized for each job. Slate roof cleaning provides instant results and is a great way to preserve the look of the home and save the customer thousands by not replacing the roof.
Cedar Roof Cleaning Egg Harbor Twp NJ
Diamond Roof Cleaning also provides a safe and effective way to clean your cedar roof. Our process allows us to clean your cedar roof without the use of pressure washing. We use a 4 step process to clean and remove any dirt, algae and moss. Cedar roof systems are a great type of roof system that can last for a very long time when properly maintained. We can bring back that like new look the same day we treat and clean your roof. Our process will allow us to work from the gutter line without climbing on the roof and potentially causing damage to the cedar shakes.
Over all we have dedicated over 9 years thru training to develop our Soft Wash  Roof Cleaning process. It has evolved over the years but our ultimate goal is to provide our customers with the best and longest lasting results at affordable pricing. We are also a full exterior cleaning company that offers House Washing, Siding Cleaning, Power Washing, Gutter Cleaning, Gutter Brightening, Paver Cleaning and Sealing, Deck Cleaning and Exterior Window Cleaning. If there is a service that you need done and do not see it listed give us a call and see if we clean it. Most likely if its outside we have a solution to clean it.
Diamond Roof Cleaning Services  for EHT include:
Shingle Roof Cleaning Egg Harbor Twp.
Moss Removal Roof Cleaning Egg Harbor Twp.
Cedar Roof Cleaning Egg Harbor Twp.
Slate Roof Cleaning Egg Harbor Twp.
Soft Wash Roof Cleaning Egg Harbor Twp.
We also offer full exterior cleaning service such as window cleaning, siding cleaning, concrete cleaning, solar panel cleaning and and other surface outside that is able to be cleaned.
Call 609-929-5812 today for a cleaner tomorrow!
Why Choose Diamond Roof Cleaning
Unmatched Service & Technology
From our state of the art cleaning systems, advanced cleaning methods to insure the best and safest results, to our intensive employee training, you can rest assured that with Diamond Roof Cleaning your home is being treated by the best and most reliable pressure washing and exterior cleaning company in Southern New Jersey! But don't take our word for it, our more than 420 5-star reviews speak for themselves!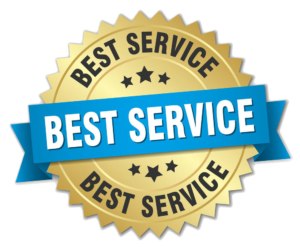 There Is Nothing We Can't Clean
Whether your property has vinyl or brick siding. Whether it is a multi-building apartment community or and single family home, the soft washing and pressure washing professionals at Diamond Roof Cleaning can clean almost anything! Amazing results and friendly service and standard with us! We are proud to serve these great communities: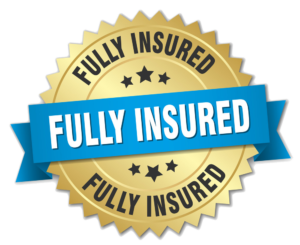 The holidays are just around the corner, which means it's time to start preparing your home for the festivities. While cleaning the interior of your home is essential, don't overlook the exterior. Your home's exterior is equally important and should be given proper attention as well. This year, why not invest in professional exterior pressure…