Roof Cleaning Buena NJ | Diamond Roof Cleaning
Buena Soft Wash Roof Cleaning
One of the most important parts of your home is the roof. It adds protection from the elements and also provides the overall look of the house as well. As you may have seen already there is an algae starting to grow on the roofs in Buena NJ. This algae causes a black stain that looks like streaks starting from your gutter line to your peak. What these stains are doing is causing the granules to become loose and over time may fall off prematurely. Also your roof is designed to reflect the sun's light and reduce the heating affect in your attic, by having the stains on the roof it will actually absorb the sun's heat and cause your attic to heat up as well. This will cause your air conditioning to run longer and harder to try and cool down your home.
Good news is diamond roof cleaning has mastered the art of roof cleaning by using top notch equipment and superior environmentally friendly cleaning solutions. Our 3 step process will safely remove the black roof stains, provide a barrier of protection against new growth and give you years of algae free clean. Our soft wash system has been built to our specs and is used nation wide providing homeowners outstanding results. You will be amazed at the final result you get when we clean your roof. Our process is the only recommended process that is approved thru the American Roofing  Manufacture Association. Most roofs do not even require us to even walk on them. We can safely complete your roof cleaning from the gutter line. I must stress that we never power wash a roof, if you power wash your roof it could do major damage causing you to prematurely having to replace it. Our goal is to extend the life of the roof. Our Roof Cleanings in Buena our backed by our 5 Year Warranty.
Moss Removal Roof Cleaning Buena NJ
Another problem that can cause damage to the roof is Moss. Buena residents that have trees over hanging there roof will eventually start to see moss growing on the roof. This moss will attach itself to the roof granules and start to grow. When it grows it can grow underneath the shingle pushing it up and making the tab loose. Once this happens it could lead to potential leaks and missing shingle tabs.
Diamond roof cleaning uses a special blend of detergents that are phosphate free to treat the roof moss. Once treated the moss will begin to die from the outside in. We are able to kill the roof system that has attached itself to the granules. Once this happens it will begin to decay. At this point the moss is ready to fall off. We allow the rain to wash the moss off because if washed off to early it will cause damage to the shingle. Again we are trying to preserve the shingle not damage it. Generally it will take anywhere from 2-4 months for the moss to fall off naturally. No pressure washers are used in our process.
Here is an example of a roof we cleaned that had moss and black roof stains. The after picture is from one month later. As you can see the moss is gone and the roof is back to looking good again. You can click on the pictures to see a full size of the picture as well.
Diamond roof cleaning is Fully Insured and licensed. We are also fully background checked thru a company called asktheseal.com
Diamond roof cleaning also cleans:
Cedar Shake Roof Cleaning Buena
Slate Roof Cleaning Buena
Asphalt Roof Cleaning Buena
Metal Roof Cleaning Buena
Tile Roof Cleaning Buena
We are also Exterior Cleaning Specialist. We have perfected our soft wash method to safely clean any type of siding that your home may have. Our process is so safe that you never have to worry about us breaking your siding or window and door seals. We never use high pressure which can cause serious damage. Also our house washes generally stay clean for up to 3 years.
Call today for a free evaluation at 609-929-5812 or fill out our free estimate form online click here.
posted by diamond roof cleaning google +
Why Choose Diamond Roof Cleaning
Unmatched Service & Technology
From our state of the art cleaning systems, advanced cleaning methods to insure the best and safest results, to our intensive employee training, you can rest assured that with Diamond Roof Cleaning your home is being treated by the best and most reliable pressure washing and exterior cleaning company in Southern New Jersey! But don't take our word for it, our more than 420 5-star reviews speak for themselves!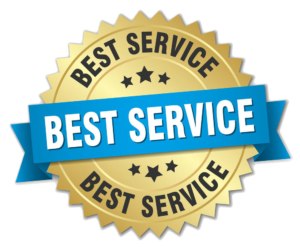 There Is Nothing We Can't Clean
Whether your property has vinyl or brick siding. Whether it is a multi-building apartment community or and single family home, the soft washing and pressure washing professionals at Diamond Roof Cleaning can clean almost anything! Amazing results and friendly service and standard with us! We are proud to serve these great communities: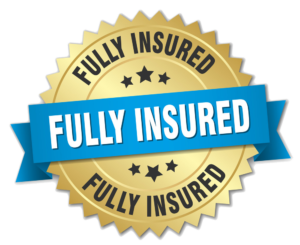 As homeowners, we all want to maintain the appearance and functionality of our homes. However, it's quite common to overlook one crucial element of our homes, our roofs. Your roof protects your home from environmental elements such as snow, rain, and extreme heat or cold. Unfortunately, it's easy to overlook the state of your roof…