Power Washing Mt. Laurel | Pressure Washing Mt. Laurel | Deck Pressure Washing Mt. Laurel
Power Washing Mt. Laurel New Jersey
Our Power Washing Services in Mt Laurel will revive the way your home looks. We use a Soft Wash Method of cleaning which is safer and more effective for your siding. Pressure washing should only be used on Concrete, Pavers and Some Brick Surfaces. Using too much pressure on surfaces like vinyl, aluminum, stucco, or dryvit can cause damage. Power washing will only remove the top layer of algae leaving the spore behind. It may look clean but within 6-8 months will begin to show the green algae again.
Mt Laurel Soft Washing
Our Soft Washing process will kill the algae spore 100 % so that the green algae will not grow back. Your home will stay clean between 2-3 yrs. Our process is so safe and gentle that there is no chance for us to damage any of the surfaces we clean. Our solution is specifically designed to clean and sanitize while being safe for the environment as well. It is plant and pet friendly.
We use the best equipment that is available on the market to deliver you the best results possible. Our Soft Wash System is mounted to the back of our truck. This makes us able to get into tight spots and also no drive heavy trailers onto your driveway. Our pumps are low pressure and powered by a 12 volt system. Our rinse pump is powered by 110 volts. It runs at 100 psi at 9 gallons per minute. We carry our own generator so that we are totally self contained. We also have our own water tanks on board and we only hook up to your water to replenish our tanks.
Pressure Washing Mt. Laurel New Jersey
Pressure washing concrete and pavers is still the best way to fully clean these surfaces. We use a 3 step cleaning process for these surfaces. Your concrete or pavers will be as clean as they were when they were installed. We also apply our soft wash solution to ensure that we actually kill the algae spores so that the concrete will stay clean longer than regular power washing. Diamond's Employees are trained and certified to use our equipment and we have over 9 years experience. They are trained to recognize when and when not to use pressure washing. Mt. Laurel residents should feel confident hiring us because we take our trade seriously and we are constantly finding ways to improve our service. We do not sell service we sell solutions.
Power Washing Deck Cleaning Mt. Laurel New Jersey
A great way to maintain your Mt. Laurel deck is to power wash it. Our technicians will use a low pressure technique to remove the green and black algae that grows on your deck. We can also remove the old stain or sealer to prep for a new look and color. This technique is more labor intensive and the key is to not use high pressure. Using high pressure can damage the wood surface causing you to have to replace the actual wood. We are there to clean it not destroy it. That is why we train every year on the proper techniques to ensure our customers get the best results possible.
Solar Panel Cleaning Mt Laurel New Jersey
Yes we clean solar panels. We do not use pressure washing to clean them as it would hurt the actual panel. We use a system that utilizes purified water and a water fed pole. This allows us to clean the panel without using harsh chemicals and also our system will not leave water spots. Maintaining your solar panels will keep the panels performing at there max capacity. We have cleaned many solar panel systems in New Jersey and we would love to add yours to our list. Click here to see our solar panel cleaning page.
Call 609-929-5812 or fill out our free estimate form today and bring back that sparkle tomorrow.
Google + Diamond Roof Cleaning
Why Choose Diamond Roof Cleaning
Unmatched Service & Technology
From our state of the art cleaning systems, advanced cleaning methods to insure the best and safest results, to our intensive employee training, you can rest assured that with Diamond Roof Cleaning your home is being treated by the best and most reliable pressure washing and exterior cleaning company in Southern New Jersey! But don't take our word for it, our more than 420 5-star reviews speak for themselves!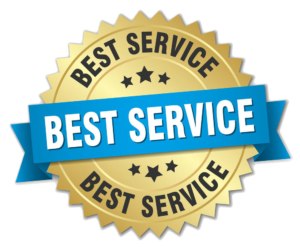 There Is Nothing We Can't Clean
Whether your property has vinyl or brick siding. Whether it is a multi-building apartment community or and single family home, the soft washing and pressure washing professionals at Diamond Roof Cleaning can clean almost anything! Amazing results and friendly service and standard with us! We are proud to serve these great communities: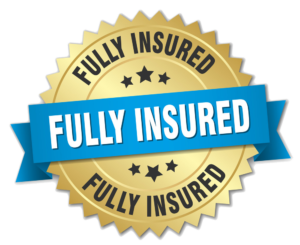 As homeowners, we all want to maintain the appearance and functionality of our homes. However, it's quite common to overlook one crucial element of our homes, our roofs. Your roof protects your home from environmental elements such as snow, rain, and extreme heat or cold. Unfortunately, it's easy to overlook the state of your roof…