Protect Your Home & Wallet With Roof Cleaning
From the ground, your roof seems fine. Sure the shingles aren't as bright as they used to be, as a matter of fact, they are kind of dark now, but that's normal right? Yeah, there are some long black streaks but that, you figure, is just mineral runoff. By and large, your roof looks great. Nothing visible that would indicate why your energy bill has risen so much in the last year? Or is there? Like most systems in your home, your roof will give you indicators when something isn't quite right. As a homeowner in Medford, NJ it's up to you to read the signs and take appropriate action before a nuisance becomes an expensive problem.
Curb Appeal
You hear a lot about the value of curb appeal when it comes to your home, especially if you are thinking about selling. However, when it comes to your roof, the decline of its curb appeal can be an indicator that something is amiss. Like most other surfaces around your home, when your roof is clean, it should have a bright appearance. It should look clean. However when that brightness starts to dull, or you notice black patches or streaks starting to develop, this is an indicator that you want to pay attention to. Your roof is indicating to you that an invader, Gloeocapsa Magma has found its way onto your roof. The patches and streaks you are now seeing are communities of these bacteria that have set up shop are busy EATING AWAY your shingles. Fortunately, at this stage, having a professional roof cleaning performed by Diamond Roof Cleaning is a cost-effective and efficient way to rid yourself of this nuisance and restore the curb appeal of your home. However, if you delay in having your roof cleaned your roof will send you another indicator that it needs attention.
Monthly Energy Bills
As the bacteria eat away at your roof shingles, they multiply, creating the black patches and streaks that you see. Eventually, they will cover the entire roof. Your roof, once a surface that reflected heat from the sun, is now transformed into a surface that absorbs heat. You'll notice that you're a/c will seem to be running longer and more frequently which will translate into higher monthly energy costs. When our energy bills rise there is a tendency to blame attic insulation, which at times can be true. But if you notice black patches or streaks on your roof AND your energy bill has steadily increased then it is a clear indicator that a professional roof cleaning is in order.
Avoiding Roof Replacement
Eventually, if left unchecked, the bacteria will cause irreparable damage to your roof shingles. Essentially leaving a collection of tiny holes that allow heat, cold and even water to pass through to your attic. Once that happens the only solution is an expensive roof replacement. The good news is that you never have to experience this scenario.
Medford, NJ's Roof Cleaning Experts
For over 10 years, Diamond Roof Cleaning has been helping homeowners all across the Medford, NJ area protect their homes – and their wallets – with the areas best roof cleaning service. We are proud to employ our special soft wash roof cleaning service to completely remove the bacteria, algae, and fungus that can grow on your roof. Not only is our roof cleaning service 100% effective, and safe for all shingle types, it is also backed by our 5-year warranty! So if you suspect that your roof is trying to tell you something this season, contact Diamond Roof Cleaning right away before a nuisance becomes an expensive problem!
Give us a call at 609-929-5812 or click the button below for your free estimate today!
[divider_padding]

Why Choose Diamond Roof Cleaning
Unmatched Service & Technology
From our state of the art cleaning systems, advanced cleaning methods to insure the best and safest results, to our intensive employee training, you can rest assured that with Diamond Roof Cleaning your home is being treated by the best and most reliable pressure washing and exterior cleaning company in Southern New Jersey! But don't take our word for it, our more than 420 5-star reviews speak for themselves!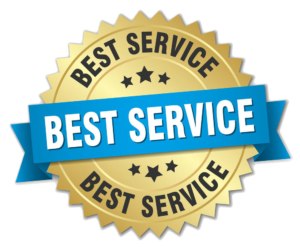 There Is Nothing We Can't Clean
Whether your property has vinyl or brick siding. Whether it is a multi-building apartment community or and single family home, the soft washing and pressure washing professionals at Diamond Roof Cleaning can clean almost anything! Amazing results and friendly service and standard with us! We are proud to serve these great communities: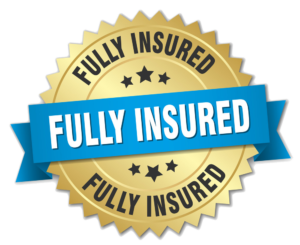 As homeowners, we all want to maintain the appearance and functionality of our homes. However, it's quite common to overlook one crucial element of our homes, our roofs. Your roof protects your home from environmental elements such as snow, rain, and extreme heat or cold. Unfortunately, it's easy to overlook the state of your roof…