Power Washing – For A Safer, Cleaner Home
As of the writing of this article, the forecast high is due to reach 70 degrees here in Marlton, NJ this week (it drops back into the 40s after that but that is another story). With higher highs being forecast there is no doubt that Spring will soon arrive in Marlton. It's a great time of year because everything comes alive again. Soon the surroundings of your home will be alive and green again, and that's a great thing…most of the time. There is another type of green (in some cases black) that sprouts to life this time of year, and when you see it you'll want to get rid of it. What we are talking about is algae, mold and mildew spreading out over your concrete surfaces.
In The Blink Of An Eye
It almost seems to happen, overnight. As the snow melts away your driveways, sidewalks, patios and other concrete surfaces finally see the light of day again. Then, seemingly, after just a couple of days of sunlight you notice that these areas look a little duller, a little darker. Before your know it, your once gleamingly bright concrete areas are now covered in a black-greenish blanket, giving your home a darker, dirtier appearance – dirty concrete really does a job on the curb appeal of your home. The black and green that you are seeing envelope your concrete are algae, mold and mildew that have taken root and started to reproduce. With plenty of moisture from the melting snow and direct sunlight, this time of year can create the perfect growing environment for these invaders.
More Than Just Curb Appeal
When your sidewalks, driveways, patios and other concrete areas suffer in appearance the whole curb appeal of your home suffers as well. But the reasons for having your concrete cleaned by a professional power washer go well beyond appearances. Algae, mold, and mildew combined with surface dirt create a very slippery surface. The more your concrete is covered by them (and the thicker the coverage) the more likely you or a member of your family will experience a slip and fall accident. Have your concrete surfaces professionally power washed is the only way to rid your home of these contaminants. Not only will your home look great as your concrete surfaces sparkle again, but these surfaces will be much safer for your family as the slippery invaders are removed completely.
Your Local Power Washing Pro
Diamond Roof Cleaning has been power washing the concrete surfaces of homeowners all across Marlton, NJ for over a decade. With state of the art equipment and industry leading techniques we can safely and efficiently remove all traces of algae, mold, mildew, and dirt from your property fast!
What Makes Diamond Roof Cleaning Different?
Our Philosophy is simple. We strive to provide outstanding results at affordable prices. There is only one type of customer service that we believe in, GREAT customer service. We at Diamond Roof Cleaning have used this policy since the start of business and it has worked with great success. We will treat your home as if it were our own. Diamond Roof Cleaning is fully insured with General Liability and Workman's Comp. We want you to be confident in hiring us and we go to great lengths to prove we are the best company for your project. Lastly, We will never use high-pressure sales tactics. We just don't like that approach.
Give us a call at 609-929-5812 or click the button below for your free estimate today!
[divider_padding]

Why Choose Diamond Roof Cleaning
Unmatched Service & Technology
From our state of the art cleaning systems, advanced cleaning methods to insure the best and safest results, to our intensive employee training, you can rest assured that with Diamond Roof Cleaning your home is being treated by the best and most reliable pressure washing and exterior cleaning company in Southern New Jersey! But don't take our word for it, our more than 420 5-star reviews speak for themselves!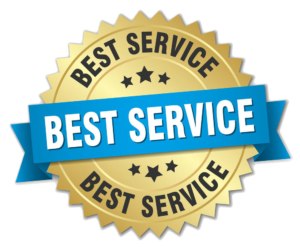 There Is Nothing We Can't Clean
Whether your property has vinyl or brick siding. Whether it is a multi-building apartment community or and single family home, the soft washing and pressure washing professionals at Diamond Roof Cleaning can clean almost anything! Amazing results and friendly service and standard with us! We are proud to serve these great communities: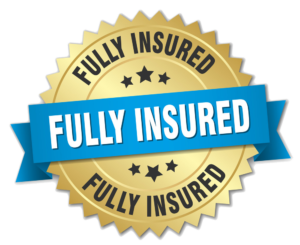 As homeowners, we all want to maintain the appearance and functionality of our homes. However, it's quite common to overlook one crucial element of our homes, our roofs. Your roof protects your home from environmental elements such as snow, rain, and extreme heat or cold. Unfortunately, it's easy to overlook the state of your roof…