House Washing – Give Your Home A Facelift
We all want our homes to look their absolute best, after all, it is your biggest investment. But during these late spring and summer months, your home can become host to dirt, grime, mildew and other buildup that not only detracts from the curb appeal of your home here in Medford, NJ but it can accelerate it's degeneration, ultimately causing a loss of value and leading to costly siding repairs or replacement. But life is busy. It can be challenging enough just to carve out 8 hours for a good nights sleep, let alone devote an entire weekend to giving your house siding a thorough washing. So how do you give your home a makeover without having to lift a finger? Simple. You call the soft wash house washing experts that residents all over Medford turn to – Diamond Roof Cleaning!
A Solution For Dirty Siding
Homes in Southern New Jersey face a lot from Mother Nature. Snow in the winter, soaking rains in the spring, and driving thunderstorms in the summer all add up to an accumulation of dirt, grime, green algae, and black sports on your home. It takes proactive care to keep your home's exterior in great condition. At Diamond Roof Cleaning we have washed thousands of homes all across Medford and Southern New Jersey. We have seen and cleaned all levels of dirt and grime and know exactly how to get the best results for your property without any risk of damage to your home or it's exterior! How?
Our Soft Wash House Washing Process
At Diamond Roof Cleaning, our experience has taught us that there is a right tool for every job. While traditional pressure washing techniques that use high water pressure are great for concrete cleaning, they can be a disaster for your home's exterior. To illustrate, imagine turning your garden hose on full blast and using it to clean your fine china! That is the effect of using high pressure on your home's exterior! Not only is it ineffective at completely cleaning the surface, it can lead to serious damage such as paint removal, siding damage, and even warping due to water damage. That is why we utilize a technique known as soft washing to clean your home. Our soft washing process offers a safe alternative by utilizing specially formulated cleansers and water at low pressure to gently rid your exterior of dirt, mold, mildew, algae and other types of buildup…guaranteed! Our soft wash cleaning method is safe for virtually any kind of exterior including vinyl, brick, stucco, and stone. With our soft wash house washing service you can expect:
[list icon="check-circle-o" color="blue"]
Top quality soft washing technology. From our equipment to our cleaning products, we integrate every step of our service with the industry's best tools.
Punctual and professional technicians. Our team will come to your home on time and with a smile. We love what we do and we love delivering a clean exterior to your doorstep!
Free estimates and fair prices. We start every project with our free estimate, so you can be assured that you're getting exceptional results at a fair cost.
[/list]
Medford's House Washing Experts
After over a decade of service, Diamond Roof Cleaning has become synonymous with expert service and quality results. When you let our soft wash house washing experts clean your exterior you are getting a team and service that is dedicated to bringing out the very best in your home. But don't just take our word for it. We invite you to read our 5-star reviews on Google and Facebook.
So for your next house washing choose the team with quality and experience that you can trust…Diamond Roof Cleaning!
[divider_padding]

Why Choose Diamond Roof Cleaning
Unmatched Service & Technology
From our state of the art cleaning systems, advanced cleaning methods to insure the best and safest results, to our intensive employee training, you can rest assured that with Diamond Roof Cleaning your home is being treated by the best and most reliable pressure washing and exterior cleaning company in Southern New Jersey! But don't take our word for it, our more than 420 5-star reviews speak for themselves!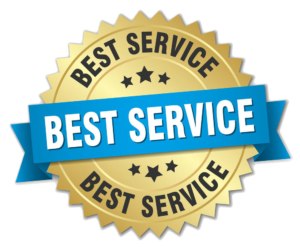 There Is Nothing We Can't Clean
Whether your property has vinyl or brick siding. Whether it is a multi-building apartment community or and single family home, the soft washing and pressure washing professionals at Diamond Roof Cleaning can clean almost anything! Amazing results and friendly service and standard with us! We are proud to serve these great communities: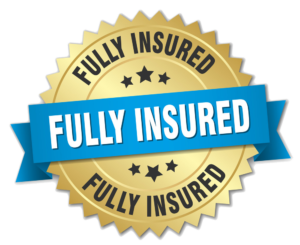 As homeowners, we all want to maintain the appearance and functionality of our homes. However, it's quite common to overlook one crucial element of our homes, our roofs. Your roof protects your home from environmental elements such as snow, rain, and extreme heat or cold. Unfortunately, it's easy to overlook the state of your roof…