This Summer Enhance Your Homes Curb Appeal With Soft Washing
Summer is a great time for relaxing with friends and family. For enjoying backyard BBQ's and cool refreshing dips in the swimming pool. When you pull up to your Marlton, NJ home you want it to evoke all the good feelings one can have about their home: appreciation, happiness, and relaxation. What you don't want to feel is stress about its appearance. Here in Marlton, your home deals with their fair share of elements that accelerate the wear and tear on the siding of your home. Due to the New Jersey climate during the summer, it's not uncommon to have bacteria, mold, mildew, and algae spring up on your house siding. An exterior that is dirtied by these contaminants not only looks bad but is in need of serious help as these buildups can lead to lasting damage to your siding. At Diamond Roof Cleaning we have just the solution to rid your home of these unwanted guests. Our soft wash house washing service is just what you need to take your curb appeal to a whole new level!
A Customized Solution For First Impressions That Last
Traditional pressure washing techniques and your home's exterior don't pair well together. The high levels of force associated with traditional pressure washing are simply too much for your siding to hold up under and will lead to cracking, and water damage. That is why we use a technique called soft washing. By combining our advanced equipment with specially formulated detergents we can ensure that your home is free of mold, mildew, algae, bacteria, and dirt all with the same amount of water pressure that you get from your garden hose. No high pressures. No damage. EVER.
As your local soft washing experts, our house washing teams know exactly what your property needs to look it's best and will formulate a cleaning plan for your home based on the siding type and level of dirt! Our house washing service will
[list icon="check-square" color="blue" position="outside"]
Kill mold spores and other growth like algae and mildew
Wash away dirt and other debris
Deep-penetrate siding to remove imperfections
[/list]
Laying The Groundwork For Your Best Home
As many residents around Marlton, NJ can tell you, soft wash house washing from Diamond Roof Cleaning is the answer when you want the best results for your home without exposing your home's exterior surfaces to the potential risks that come from high pressure washing. In addition to enhancing the curb appeal of your home this summer, our soft wash house washing solution will help you get the maximum lifespan out of your siding. No matter what the surface is: vinyl, brick, stucco, wood, and everything in between – our soft wash service is safe and effective for every home in Marlton, NJ!
Your Local Soft Washing Experts
When it comes to the care of your home, take no chances. Diamond Roof Cleaning has been providing expert house washing service all across Marlton, NJ for over a decade! We have literally cleaned thousands of homes so when we say that we have the experience to safely clean your home, we mean it! Our experience and knowledge are unsurpassed! As a pioneer and leader in soft washing technology in New Jersey, we are often imitated, but our results and commitment to your satisfaction can NEVER be duplicated!
[divider_padding]

Why Choose Diamond Roof Cleaning
Unmatched Service & Technology
From our state of the art cleaning systems, advanced cleaning methods to insure the best and safest results, to our intensive employee training, you can rest assured that with Diamond Roof Cleaning your home is being treated by the best and most reliable pressure washing and exterior cleaning company in Southern New Jersey! But don't take our word for it, our more than 420 5-star reviews speak for themselves!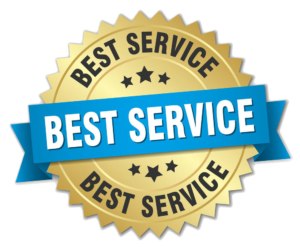 There Is Nothing We Can't Clean
Whether your property has vinyl or brick siding. Whether it is a multi-building apartment community or and single family home, the soft washing and pressure washing professionals at Diamond Roof Cleaning can clean almost anything! Amazing results and friendly service and standard with us! We are proud to serve these great communities: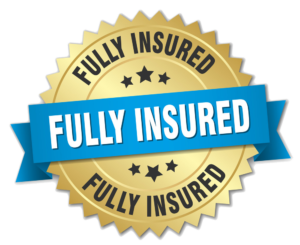 As homeowners, we all want to maintain the appearance and functionality of our homes. However, it's quite common to overlook one crucial element of our homes, our roofs. Your roof protects your home from environmental elements such as snow, rain, and extreme heat or cold. Unfortunately, it's easy to overlook the state of your roof…