Pressure Washing – Say Goodbye To Stubborn Stains
Sun-baked chewing gum, rust, fertilizer, mold, and algae: these are just some of the
tough stains that the concrete areas and hardscapes around your home in Voorhees, NJ have to deal with. For homeowners in Voorhees, NJ, stained concrete correctly signals that it is time to pressure wash their driveways, sidewalks, and any other concrete area. While your first impulse may be to head down to the local hardware store to rent or buy your own pressure washing machine there are several reasons why so many homeowners in Voorhees opt to have the pressure washing experts at Diamond Roof Cleaning professionally pressure wash their home.
Value & Quality That Extends Beyond Clean
The truth is that for a truly lasting clean you just can't beat having your home professionally pressure washed. The pressure washing machines that are available for purchase in retail stores do not come close to the cleaning power of our state of the art contractor grade pressure washing equipment. Because of the increased capacity, our pressure washing experts can save you valuable time by providing a deep clean in a fraction of the time it would take you to wash your driveway, sidewalks and concrete areas with a retail pressure washing machine. If you have ever tried to remove a rust stain, or car oil stain from your driveway yourself, then you know the frustration that can come with it. By combining industry-leading techniques with our specially formulated cleansers, our pressure washing technicians can effortlessly remove virtually any stain from your concrete surfaces.
When you choose Diamond Roof Cleaning to pressure wash your home you are choosing a company that brings:
[list icon="check-circle" color="blue" position="outside"]
The Right Equipment – Our state of the pressure washing equipment has the capacity and power to efficiently clean even the most stubborn stains.
The Right Cleaners – Specially formulated to be hard on dirt, grime, rust, and fertilizer stains but gentle enough to not harm your landscaping.
The Right Technique – We have the experience to clean your concrete efficiently and effectively. No more lost weekends pressure washing the concrete for you!
[/list]
Why Concrete Cleaning Is So Important
When present, these stains negatively affect your property in a number of ways. First, stains such as these are eyesores that exert a negative influence on your curb appeal – turning bright white concrete into dark and dingy areas that bring down the entire appeal of your home. Secondly, concrete (especially your driveway, sidewalks, and patios) that becomes covered in stains can lose much of their surface traction, resulting in a greater chance of slip and fall accidents.
The Best Pressure Washing Team In Voorhees
For over a decade, our pressure washing technicians have been helping residents in the Voorhees, NJ area enjoy the boost in curb appeal that only comes from sparkling clean concrete. By putting our industry-leading techniques and equipment to work on your concrete and hardscape surfaces you can expect those stubborn stains to be a thing of the past! Keep your curb appeal high and your concrete looking great with pressure washing service from Diamond Roof Cleaning!
Give us a call at 609-929-5812 or click the button below
[divider_padding]

Why Choose Diamond Roof Cleaning
Unmatched Service & Technology
From our state of the art cleaning systems, advanced cleaning methods to insure the best and safest results, to our intensive employee training, you can rest assured that with Diamond Roof Cleaning your home is being treated by the best and most reliable pressure washing and exterior cleaning company in Southern New Jersey! But don't take our word for it, our more than 420 5-star reviews speak for themselves!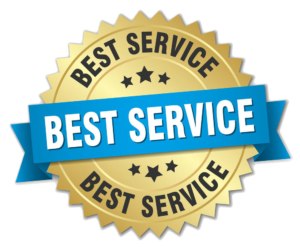 There Is Nothing We Can't Clean
Whether your property has vinyl or brick siding. Whether it is a multi-building apartment community or and single family home, the soft washing and pressure washing professionals at Diamond Roof Cleaning can clean almost anything! Amazing results and friendly service and standard with us! We are proud to serve these great communities: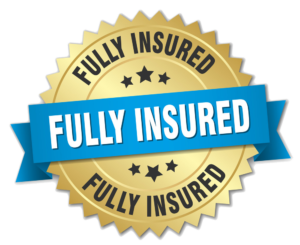 As homeowners, we all want to maintain the appearance and functionality of our homes. However, it's quite common to overlook one crucial element of our homes, our roofs. Your roof protects your home from environmental elements such as snow, rain, and extreme heat or cold. Unfortunately, it's easy to overlook the state of your roof…