3 Ways Power Washing Adds Value To Your Home In Marlton NJ
When you think about the type of improvements that add value to your home your mind might naturally gravitate towards larger-scale projects such as adding an extension or upgrading the kitchen. It makes sense, as Americans, we tend to think big. But there is one sure-fire way to add value to your home from the outside, that won't bust your budget for the upcoming decade. What is it? It is power washing. If you go outside and stand on the curb and look back at your home, does it look as bright and cheery as it used to? Has your driveway darkened? Does it have oil & grease stains? Are your sidewalks covered in black patches that get slippery when it rains? If so then power washing is perfect for your home. For over decade we have been power washing homes all over Marlton NJ, here are 3 ways our power washing service can help you.
Increases Curb Appeal
When it comes right down to it, the value of your home is tied directly to how it looks from the street. Having the concrete areas around your home power washed can be a transformative experience for your home. Using our state of the art power washing equipment we remove years of dirt and buildups that contribute to a dark and dingy looking exterior. When your concrete is bright white and shining like a diamond, the curb appeal of your whole home is elevated. This positively influences first impressions and can greatly affect the value of your home, especially if you are thinking about selling in the near future.
Helps Materials Last Longer
You may be familiar with the saying that a little maintenance goes a long way, but you may not apply that saying to the concrete areas around your home. Yet, when you think about it, your driveways, sidewalks, patios, and entryways get used quite a bit. This constant use makes their upkeep that much more important as dirty concrete surfaces erode much faster. Small fissures and cracks can widen as algae, mold, and dirt take up residence in these spaces and create pressure that expands small imperfections in the surface into cracks that require repairs. Power washing is the maintenance that your concrete has been asking for! By removing contaminants and dirt you'll be adding to the lifespan of your concrete areas while making sure that they look great!
Creates A Safer Environment For Your Home
It's no secret that mold, algae, and mildew are slippery when they are wet. So having them removed from the surface of the concrete around your home can dramatically cut the risk of slip and fall accidents! What's more, after your concrete is power washed by Diamond Roof Cleaning there won't be any mold or algae left to track into your home where the spores could be breathed in by your family!
Choose The Leader In Power Washing
For over a decade we have been privileged to help homeowners all over Marlton and Southern New Jersey add value to their home with our one of a kind power washing service. We know other companies try to imitate us. There are even local power washing companies that copy our blog every week (thank you for reading it!). But no one can duplicate our power washing results. So when it comes to power washing your home, trust the local power washing company that other power washing companies follow.
We invite you to take a moment to read our glowing reviews on Google and Facebook and then give us a call to schedule your power washing service today!
[divider_padding]

Why Choose Diamond Roof Cleaning
Unmatched Service & Technology
From our state of the art cleaning systems, advanced cleaning methods to insure the best and safest results, to our intensive employee training, you can rest assured that with Diamond Roof Cleaning your home is being treated by the best and most reliable pressure washing and exterior cleaning company in Southern New Jersey! But don't take our word for it, our more than 420 5-star reviews speak for themselves!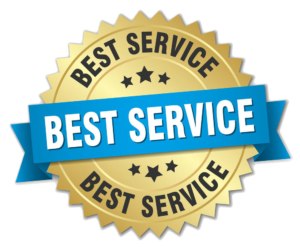 There Is Nothing We Can't Clean
Whether your property has vinyl or brick siding. Whether it is a multi-building apartment community or and single family home, the soft washing and pressure washing professionals at Diamond Roof Cleaning can clean almost anything! Amazing results and friendly service and standard with us! We are proud to serve these great communities: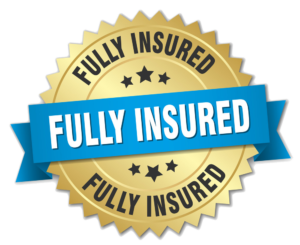 As homeowners, we all want to maintain the appearance and functionality of our homes. However, it's quite common to overlook one crucial element of our homes, our roofs. Your roof protects your home from environmental elements such as snow, rain, and extreme heat or cold. Unfortunately, it's easy to overlook the state of your roof…