Need Pressure Washing Service? Why You Should Only Trust Qualified Professionals
Your exterior surfaces play a very important role in your home. Protecting you and your family from the elements, insulating your house (saving you money on energy bills), and contributing to your curb appeal.
That's why keeping your home in the best shape possible is essential to maximizing its life span. For example, typical shingle roofs can last up to 25 years. To maximize the lifespan of your surfaces, schedule regular pressure washing or soft washing service. In the long run, doing so helps to keep your roof, concrete, and house siding in the best possible condition, so you won't have to spend more than you can afford to replacing them earlier than expected.
Just make sure you're hiring qualified professionals to handle the task. Your home is a major investment. You need to leave it in the hands of people you can trust.
At Diamond Roof Cleaning, serving homeowners in Medford, NJ, we understand this. It's the main reason we strive to offer the best possible service. To understand why we're the right team for your needs, keep the following points in mind.
Positive Pressure Washing Client Reviews
Every time you need someone to do any sort of work on your home, whether it's basic plumbing repairs or major construction, the business owners you interview for the job will always claim no one offers better service than they do.
This is to be expected. They want your business. However, that doesn't mean they all deliver on their promises.
You can't afford to hire people who won't do the job well when you need pressure washing service. Thus, it can be difficult to know whether you should take someone's word for it when they promise the world.
We don't think you should have to. Instead, we simply ask that you take a look at our Google reviews from former clients. More than 180 people have awarded our team a perfect five-star rating. Read their comments, and you'll know you've found a team you can trust.
Awards
It's also a good idea to look for a business with multiple awards to its name when you need pressure washing service. Luckily, this is another benefit we at Diamond Roof Cleaning offer.
We've earned an Angie's List Super Service Award in 2013, 2014, 2015, 2016, 2017 and 2018, indicating we consistently provide our clients with quality service. Instead of worrying you've left your roof or house siding in the hands of people who don't know what they are doing, enjoy the peace of mind that comes from knowing you've hired professionals who've been awarded for their commitment to quality.
Experience
There are two main reasons it's important to hire an experienced team when you need pressure washing or soft washing services.
The first is fairly easy to understand. Quite simply, the more experience a team has, the more familiar they will be with this type of work. That means they're more likely to get the job done efficiently without sacrificing thoroughness.
Additionally, when your line of work involves cleaning roofs throughout the area, reputation is everything. This is particularly true if, like Diamond Roof Cleaning, your business isn't a franchise. As a family owned and operated business, each and every client's satisfaction is key to helping us stay in business. Thus, if a pressure washing team has been around for a decade or longer, you can be certain they do right by their clients.
Need Pressure Washing in New Jersey?
These are all reasons to hire qualified professionals if you ever need concrete pressure washing, soft wash house washing, or soft wash roof cleaning service in the Medford, NJ area. When you hire, Diamond Roof Cleaning, serving clients throughout the region since 2006, that's exactly what you'll get.
Your home is a big investment. Only hire people you can trust to clean it well. Contact us today to learn more about what we can do for you.
[divider_padding]

Why Choose Diamond Roof Cleaning
Unmatched Service & Technology
From our state of the art cleaning systems, advanced cleaning methods to insure the best and safest results, to our intensive employee training, you can rest assured that with Diamond Roof Cleaning your home is being treated by the best and most reliable pressure washing and exterior cleaning company in Southern New Jersey! But don't take our word for it, our more than 420 5-star reviews speak for themselves!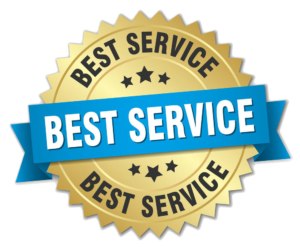 There Is Nothing We Can't Clean
Whether your property has vinyl or brick siding. Whether it is a multi-building apartment community or and single family home, the soft washing and pressure washing professionals at Diamond Roof Cleaning can clean almost anything! Amazing results and friendly service and standard with us! We are proud to serve these great communities: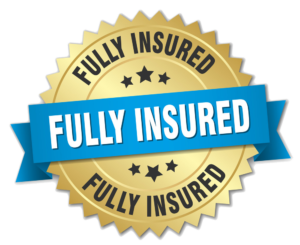 The holidays are just around the corner, which means it's time to start preparing your home for the festivities. While cleaning the interior of your home is essential, don't overlook the exterior. Your home's exterior is equally important and should be given proper attention as well. This year, why not invest in professional exterior pressure…