Need Pressure Washing in Marlton, NJ? Trust the Experts
Your home may very well be your most valuable and important investment. More than just providing shelter for your family, your home is where memories are made. You don't want those memories to be diminished by a dirty exterior. That's why if you need pressure washing, house washing, or roof cleaning in Marlton, NJ, it's important to hire professionals with an outstanding reputation and track record.
That's exactly what you'll find at Diamond Roof Cleaning. To better understand why you should choose us to clean your driveway and other hardscapes, consider these essential points.
The Importance of Choosing Experts When You Need Pressure Washing in Marlton, NJ
You shouldn't trust its appearance to anyone lacking the proper experience and qualifications. You need to know you're hiring pressure washing experts who'll deliver unbeatable results.
This isn't merely about your own personal feelings about your property. It's also about maintaining the value of your home. Quite simply, if you hire the wrong people to clean the exterior of your home, they may not do thorough work. This limits your home's curb appeal. If you ever choose to sell it, you'll have a harder time getting a good offer from a potential buyers. Their initial impression will color their entire opinion of your property.
It's also worth noting that thorough pressure washing is a safety issue. When algae and other debris accumulate on your driveway, sidewalks or patios, they may get wet from time to time. This causes them to become slippery, putting anyone walking in the area at risk. You don't want to sustain injuries or be held liable for someone else's medical bills because the pressure washing team you hired failed to deliver.
Luckily, when you hire Diamond Roof Cleaning, you don't have to worry about that. The following are key reasons why:
Experience
Our team at Diamond Roof Cleaning has been serving homeowners throughout the Marlton, NJ area for more than 13 years. This experience has made us genuine experts in our line of work.
Additionally, it serves as confirmation that you can trust us. It would simply be very difficult for us to stay in business that long if we didn't do right by our clients. The fact that we're still around means people are consistently happy with our pressure washing services.
Positive Reviews
If you're not totally convinced that staying in business for upwards of a decade is a clear sign our clients appreciate the quality of our work, consider this: Across a range of platforms, more than 300 former customers have awarded us five-star reviews.
Taking time out of your day to leave a positive review of a company is only worthwhile if you're so pleased with the company's services that you feel compelled to let others know about it. It's telling that more than 300 people have felt this strongly about Diamond Roof Cleaning.
Awards
Customers aren't the only ones who recognize the value of hiring our team. For the past five years, we've won the Angie's List Super Service Award every single year. In order to win this award, businesses must meet strict criteria. Winning it five years in a row is an accomplishment we're proud of. Our goal is to provide the best service we can. It's rewarding to know other professionals believe we've achieved that goal.
Hire Diamond Roof Cleaning Today
We want you to know that we offer more than just pressure washing in Marlton, NJ and the surrounding areas. Along with power washing concrete surfaces, we also offer roof cleaning and house washing. In other words, when you hire Diamond Roof Cleaning, you're leaving your home in the hands of experts who can thoroughly improve every aspect of your property's curb appeal. This saves you time you might spend looking for multiple businesses to serve multiple needs.
For more information about scheduling service click below or call us today at (609) 929-5812.
[divider_padding]

Why Choose Diamond Roof Cleaning
Unmatched Service & Technology
From our state of the art cleaning systems, advanced cleaning methods to insure the best and safest results, to our intensive employee training, you can rest assured that with Diamond Roof Cleaning your home is being treated by the best and most reliable pressure washing and exterior cleaning company in Southern New Jersey! But don't take our word for it, our more than 420 5-star reviews speak for themselves!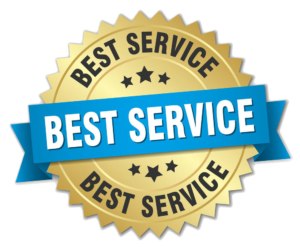 There Is Nothing We Can't Clean
Whether your property has vinyl or brick siding. Whether it is a multi-building apartment community or and single family home, the soft washing and pressure washing professionals at Diamond Roof Cleaning can clean almost anything! Amazing results and friendly service and standard with us! We are proud to serve these great communities: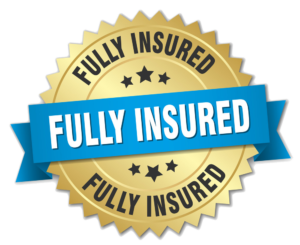 As homeowners, we all want to maintain the appearance and functionality of our homes. However, it's quite common to overlook one crucial element of our homes, our roofs. Your roof protects your home from environmental elements such as snow, rain, and extreme heat or cold. Unfortunately, it's easy to overlook the state of your roof…