Why is Gutter Cleaning Important in the Fall?
Home maintenance doesn't involve performing the same tasks all throughout the year. To keep your home in the best possible shape, it's important to address your property's needs based on the current season. For instance, it being autumn, now is an essential time to schedule gutter cleaning service with our team at Diamond Roof Cleaning, serving homeowners in and around the Cherry Hill, NJ area.
Don't neglect the importance of this! The following are key reasons it's essential to remove debris from gutters before winter strikes.
Why Gutter Cleaning is Essential for NJ Homes in the Fall
Autumn in New Jersey can be an absolutely beautiful time of year. However, the changing leaves will eventually fall from the trees. When they do, plenty of them will make their way into your gutters. Add to that any debris that accumulated in your gutters over the course of spring and summer, and they can get fairly clogged up.
You don't want this to happen. Although they are easy to overlook, gutters actually play a crucial role in keeping your home free from damage. Their role is to make sure water is directed away from the house. When they get clogged, that water needs to go somewhere. Odds are good at least some of it will make its way into your home.
That's a consequence you want to avoid. While you might think a minor leak is nothing to worry about, over time, too much water leaking into your house will lead to damage that may be costly to repair.
You also need to consider the "mold issue." Unfortunately, water leaking into your home creates moist environments. Those are exactly the kinds of environments in which mold thrives. Thus, something as simple as a clogged gutter can result in a major problem that will be expensive to fix. That said, it's not the type of problem you can simply ignore. Mold causes discomfort in most people who are exposed to it, and can cause major health issues in those who are allergic to it. This is a consequence you can easily avoid by scheduling gutter cleaning service.
These aren't the only reasons you need to schedule gutter cleaning before winter arrives. First, winter brings with it ice and snow. This puts your house at even greater risk of leaks. On top of that, the weight of the ice and snow can cause gutters to fall if they are in disrepair.
This highlights a key point. Some homeowners make the mistake of believing they can handle gutter cleaning on their own. The problem is, without sufficient experience, you won't know how to spot the signs of a gutter that's weakened or in disrepair. Miss key warning signs, and your gutters could fall without warning, potentially injuring anyone standing nearby. You'll be liable for their medical bills if this happens. Even if no one gets hurt, you'll still need to have your gutters replaced if they fall. This is yet another expense that's fairly easy to avoid. All you have to do is make sure you contact our team to schedule gutter cleaning service before winter strikes.
When cleaning your gutters, we won't merely remove debris. We'll look them over to ensure they are in good condition. If any repairs need to be made, we'll let you know, helping you avoid unwanted problems in winter.
Why You Need NJ's Gutter Cleaning Experts
Why choose Diamond Roof Cleaning for gutter cleaning service in the Cherry Hill, NJ area? All you have to do is check our reviews to learn our customers are always thrilled with our work. To schedule service, call (609) 929-5812 today.
[divider_padding]

Why Choose Diamond Roof Cleaning
Unmatched Service & Technology
From our state of the art cleaning systems, advanced cleaning methods to insure the best and safest results, to our intensive employee training, you can rest assured that with Diamond Roof Cleaning your home is being treated by the best and most reliable pressure washing and exterior cleaning company in Southern New Jersey! But don't take our word for it, our more than 420 5-star reviews speak for themselves!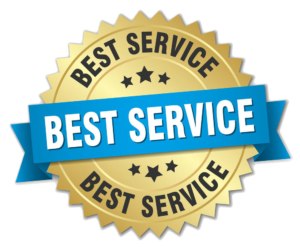 There Is Nothing We Can't Clean
Whether your property has vinyl or brick siding. Whether it is a multi-building apartment community or and single family home, the soft washing and pressure washing professionals at Diamond Roof Cleaning can clean almost anything! Amazing results and friendly service and standard with us! We are proud to serve these great communities: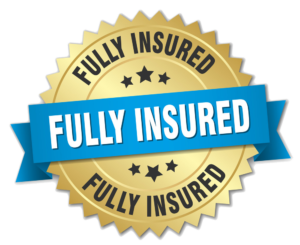 As homeowners, we all want to maintain the appearance and functionality of our homes. However, it's quite common to overlook one crucial element of our homes, our roofs. Your roof protects your home from environmental elements such as snow, rain, and extreme heat or cold. Unfortunately, it's easy to overlook the state of your roof…