How to Find Reliable Pressure Washing for Cherry Hill, NJ
Do you own a home in the Cherry Hill, NJ area? A business? Both? Either way, if you have hardscapes on your property, such as a driveway, parking lot, patio area, or similar surface, you need to schedule regular pressure washing service. This is key to keeping your hardscapes in the best possible condition for as long as possible. When experts pressure wash these surfaces, they also help to remove materials (such as algae) that could otherwise become slippery if they got wet. This makes pressure washing your hardscapes a safety issue also.
That doesn't mean you can settle for just anyone when hiring a team that offers pressure washing for Cherry Hill, NJ home and business owners. You need to know how to find experts you can rely on. To do so, keep the following essential tips in mind.
Need Pressure Washing for the Cherry Hill, NJ Area? Here's How to Find the Right Team for the Job
Pay Attention to Reputation
It's not uncommon for shoppers to research products online before making a purchase. This makes sense. You simply want to confirm something you're thinking about spending money on is worth the investment. This goes far beyond looking for badges that say "We're #1" on a website.
The same principle applies when you're searching for a business that offer pressure washing for the Cherry Hill, NJ area. Finding reliable professionals is much easier when you look into their reputations. Those who do right by their customers will gladly share positive testimonials. Those who do not will have numerous poor reviews and a notable absence of frequent positive mentions.
Prioritize Experience
You probably don't need to be told why it helps to hire experienced professionals when you need pressure washing. The more experience a team has, the more efficiently they'll typically work.
However, that's not the only reason experience is important. When your business involves working on your customers' properties, you won't stay in business very long if you fail to satisfy them. That means if a pressure washing crew has been doing this type of work for a decade or longer, they likely deliver consistent results.
Understand Their Capacity
You need to hire pressure washing experts who have the capacity to handle your needs. Even if they are otherwise talented and hard-working, they could fail to meet your expectations if they have to stretch their resources too thin in order to do so.
This is particularly important if you own a business. Commercial jobs typically require more time and manpower than residential projects. Fortunately, if a business has a reputation for satisfying its commercial clients, you can trust they have the capacity to meet your needs. Of course, if a crew has the capacity to handle large commercial projects, you can be certain they also have the capacity to handle your smaller residential job as well.
Talk to Them
A short blog entry couldn't possibly cover all the reasons it's important to schedule regular pressure washing service for Cherry Hill, NJ area homes and businesses. That said, you may have some questions about the process. Reliable professionals will understand this. If you ask questions, they should be willing to address them, helping you better appreciate the value they offer. This also gives you an opportunity to learn what else you can do to maintain the condition of your hardscapes.
Lucky for you, finding such a team in the Cherry Hill area is easy. Since 2006, our pressure washing experts at Diamond Roof Cleaning have cultivated a reputation for stellar results and unparalleled customer service. If you own a home or business, we have the skills necessary to keep your hardscapes looking their best. We'll also gladly answer any questions you may have. For more information, call us today at (609) 929-5812.
[divider_padding]

Why Choose Diamond Roof Cleaning
Unmatched Service & Technology
From our state of the art cleaning systems, advanced cleaning methods to insure the best and safest results, to our intensive employee training, you can rest assured that with Diamond Roof Cleaning your home is being treated by the best and most reliable pressure washing and exterior cleaning company in Southern New Jersey! But don't take our word for it, our more than 420 5-star reviews speak for themselves!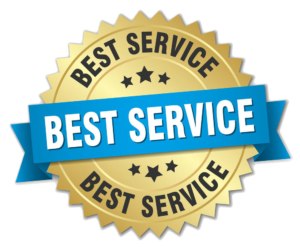 There Is Nothing We Can't Clean
Whether your property has vinyl or brick siding. Whether it is a multi-building apartment community or and single family home, the soft washing and pressure washing professionals at Diamond Roof Cleaning can clean almost anything! Amazing results and friendly service and standard with us! We are proud to serve these great communities: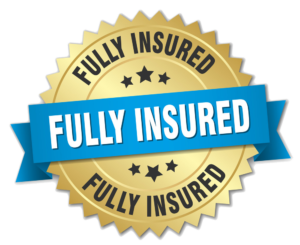 As homeowners, we all want to maintain the appearance and functionality of our homes. However, it's quite common to overlook one crucial element of our homes, our roofs. Your roof protects your home from environmental elements such as snow, rain, and extreme heat or cold. Unfortunately, it's easy to overlook the state of your roof…