A Spring Cleaning Checklist from Medford, NJ's Pressure Washing Experts
Spring is right around the corner! Now is the time of year when you might focus on cleaning up the exterior of your property after winter has finished doing its damage. This process is of course much easier if you follow a checklist.
It's also easier if you enlist the help of experts. There are some exterior cleaning tasks that simply require professional assistance. Serving the Medford, NJ area, our pressure washing team at Diamond Roof Cleaning would be happy to help you get your home back in great shape this season.
We're also happy to provide this exterior cleaning checklist. Refer to it to ensure you're doing everything you can to restore your property to its pre-winter appearance.
Medford, NJ Pressure Washing Experts on the Ideal Spring Cleaning Checklist:
Wash Your Hardscapes
Winter can put your hardscapes through a lot of wear and tear. Even when a winter isn't particularly harsh, temperatures are usually so cold that you neglect to clean your hardscapes during this season. That means they need your attention once spring arrives.
Algae, mold, mildew, and numerous similar organisms may have accumulated on your hardscapes over the course of winter. These can obviously have a negative impact on their appearance. However, the cosmetic effects aren't your only concern. You also need to account for safety issues. If those organisms get wet in the rain, they'll become dangerously slippery. Guard against this by scheduling pressure washing service for your hardscapes this spring.
This likely isn't a task you want to handle on your own. You might not have immediate access to pressure washing equipment. Even if you do, professionals are more likely to clean your hardscapes thoroughly and safely. They have the experience necessary to deliver ideal results.
Clean Your Roof
Your roof is another area of your property that likely didn't get a lot of attention during winter. That's why you need to schedule roof cleaning at the start of spring.
Just as algae can accumulate on your hardscapes when they haven't been recently cleaned, so too can roof algae develop. This can result in unsightly black streaks on your roof. More significantly, roof algae attracts other organisms that eat away at your shingles. You'll thus need to replace it sooner than you may have expected to avoid leaving your home vulnerable to the elements.
This highlights an important point. Scheduling roof cleaning service is actually good for your wallet, as it helps to prevent costly issues. For example, along with the expenses associated with repairing or replacing your roofing, you may also have to address water damage and mold growth inside your home if your damaged shingles allow rainwater to get inside.
Clean Your Home's Exterior
You want your home to look as attractive as possible during spring. This time of year is ideal for spending time enjoying the exterior areas of your property. You'll be more likely to genuinely enjoy these experiences if you're happy with the way your home looks.
That's not to say you should pressure wash your siding. Many materials used on house exteriors actually aren't durable enough to withstand this type of treatment. To get your home in good shape, you're better off hiring experts.
For example, we at Diamond Roof Cleaning don't merely offer pressure washing for Medford, NJ homeowners. When necessary, we also use a soft wash method that serves to thoroughly remove grime without damaging your siding.
Tackle Spring Cleaning with Help from Medford, NJ's Pressure Washing Pros
Spring cleaning doesn't need to be an overwhelming task. Again, at Diamond Roof Cleaning, offering pressure washing services in the Medford, NJ area, we have the skills and experience necessary to make this process much easier for you. Call us today at (609) 929-5812 to learn more about how we can help.
Why Choose Diamond Roof Cleaning
Unmatched Service & Technology
From our state of the art cleaning systems, advanced cleaning methods to insure the best and safest results, to our intensive employee training, you can rest assured that with Diamond Roof Cleaning your home is being treated by the best and most reliable pressure washing and exterior cleaning company in Southern New Jersey! But don't take our word for it, our more than 420 5-star reviews speak for themselves!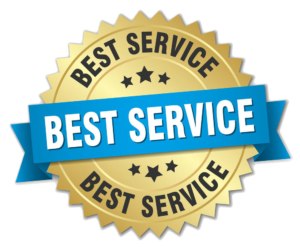 There Is Nothing We Can't Clean
Whether your property has vinyl or brick siding. Whether it is a multi-building apartment community or and single family home, the soft washing and pressure washing professionals at Diamond Roof Cleaning can clean almost anything! Amazing results and friendly service and standard with us! We are proud to serve these great communities: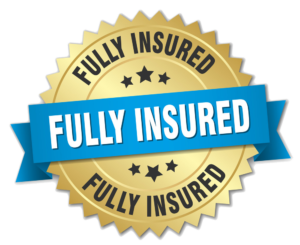 The holidays are just around the corner, which means it's time to start preparing your home for the festivities. While cleaning the interior of your home is essential, don't overlook the exterior. Your home's exterior is equally important and should be given proper attention as well. This year, why not invest in professional exterior pressure…