Commercial Concrete Cleaning in Medford, NJ: Its Value in the COVID-19 Era
The COVID-19 pandemic has had a major impact on the way everyone does business. That's as true here in the Medford, NJ area as it is anywhere else in the country. Fortunately, evidence suggests we're flattening the curve, and businesses will begin to reopen soon.
It's important to make the right impression on customers when this process begins. Odds are good many people will still be taking precautions to guard against catching the virus. That's why we at Diamond Roof Cleaning, offering commercial concrete cleaning to businesses in the Medford, NJ area, recommend taking steps to ensure your business' exterior is as clean as possible.
Commercial Concrete Cleaning in Medford, NJ: The Importance of a Clean Business After a Pandemic
Most of us know by now that the primary means of transmission for the coronavirus appears to be human-to-human transferral. This can involve direct or indirect contact.
However, it's crucial to remember that the CDC has also concluded a person may contract the virus simply by touching a surface where it's actively present. That means many people are wary of going near surfaces that are visibly dirty.
This is the key reason you should schedule commercial concrete cleaning service for your Medford, NJ business as we start to reopen the state. It's highly likely the pandemic and subsequent lockdown have had a major financial impact on your business. It's more important than ever to make sure you're doing everything you can to convince potential customers they should stop by.
A simple way to do so is to make sure your concrete surfaces look clean. You don't want to lose customers because they see your property and decide it's not safe to visit. Additionally, while many in the state have done their part to slow the spread of the virus, it's no secret that others have not been as responsible as they should be. If you don't clean your property before reopening, you may cultivate a negative reputation throughout the Medford, NJ area, with all members of the community thinking of you as an irresponsible business owner.
Luckily, that doesn't have to happen! Our commercial concrete cleaning service will do more than simply improve the appearance of your property. It will also serve to genuinely sanitize and disinfect your concrete surfaces.
That's an important point to keep in mind. Medford, NJ business owners shouldn't merely schedule concrete cleaning to boost their properties' curb appeal. They should also remember that scheduling this basic service will actually serve to keep their customers, their employees, and themselves safer.
The Value of Employee Engagement
That last point is essential. You're not merely thinking about your customers when you schedule commercial concrete cleaning for your Medford, NJ business. You're also thinking about your workforce.
Studies and surveys routinely indicate that employees in virtually any industry are more engaged when they feel their employers are taking steps to ensure their safety. Even if your business reopens, it may still fail if your workers don't feel safe. Some will look for excuses not to come in. Some will pursue employment elsewhere. Those that do show up for work won't be motivated to work as hard as they usually would.
Once again, this isn't a problem you need to worry about if you keep your property clean. On the contrary, your employees will be very pleased to see you've taken their safety into consideration when reopening your business.
You just need to make sure you hire a reliable company offering commercial concrete cleaning in the Medford, NJ area. That's exactly what you'll find at Diamond Roof Cleaning. We consistently earn high praise from our customers because we deliver thorough results. Call us at (609) 929-5812 to learn more about getting a free estimate.
[divider_padding]

Why Choose Diamond Roof Cleaning
Unmatched Service & Technology
From our state of the art cleaning systems, advanced cleaning methods to insure the best and safest results, to our intensive employee training, you can rest assured that with Diamond Roof Cleaning your home is being treated by the best and most reliable pressure washing and exterior cleaning company in Southern New Jersey! But don't take our word for it, our more than 420 5-star reviews speak for themselves!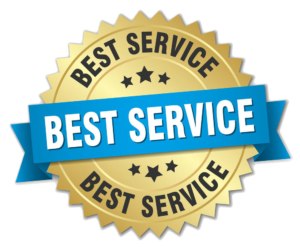 There Is Nothing We Can't Clean
Whether your property has vinyl or brick siding. Whether it is a multi-building apartment community or and single family home, the soft washing and pressure washing professionals at Diamond Roof Cleaning can clean almost anything! Amazing results and friendly service and standard with us! We are proud to serve these great communities: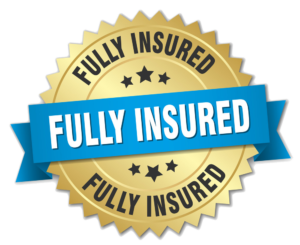 As homeowners, we all want to maintain the appearance and functionality of our homes. However, it's quite common to overlook one crucial element of our homes, our roofs. Your roof protects your home from environmental elements such as snow, rain, and extreme heat or cold. Unfortunately, it's easy to overlook the state of your roof…