When to Schedule Roof Washing in Cherry Hill, NJ
Your roof plays a very important role on your property. It protects and insulates your home, and contributes to its curb appeal. Thus, a clean roof doesn't merely ensure you can feel proud of your home. It can also help you sell the house for a better price someday in the future.
That's why it's important to schedule regular roof washing service. At Diamond Roof Cleaning, serving homeowners in the Cherry Hill, NJ area, we have the tools and expertise necessary to remove the debris and contaminants that could otherwise harm both your roof's appearance and structure.
That said, you may be wondering when it's necessary to schedule roof washing. This guide will answer your questions.
Roof Washing in Cherry Hill, NJ: When to Schedule It
Stick to a Regular Schedule
In general, it's a good idea to schedule roof washing every 4 to 5 years.
It's often smart to schedule this service after winter. As you know, winters in this area can be relatively harsh and can do a number on your roof. After the months when you haven't been able to hire anyone to clean it for you, it's important that experts get the chance to not only clean your roof but get a closer look to see if there's any damage that needs to be corrected.
However, you might also want to pay attention to weather patterns each year, adjusting your schedule accordingly in some instances. For example, our roof washing professionals use special soft wash techniques to remove moss, algae, and similar growths without the risk of damaging your roof (a risk that is very significant if you try to power wash it).
The problem is, those types of growths tend to develop in moist environments. Thus, if the weeks immediately after winter are supposed to be particularly rainy, you may want to hold off on scheduling roof washing until a drier time of year. While we can remove growth from your roof, we can't prevent rain from creating the kind of moist environment that allows that growth to develop again sooner rather than later. You'll get better results if the weeks after you have your roof washed are fairly dry.
Special Circumstances
Scheduling roof washing at least every 4 to 5 years is key to ensuring roof algae and similar organisms don't accumulate in your roofing. However, if you've neglected to schedule this service in the past, you may have noticed black streaks on your shingles.
It's important to schedule roof washing as soon as you spot these. Those streaks are a sign of a harmful bacteria that has taken up residence on your roof. It can do much more than make your roof unattractive. If left unchecked, the growth of this "roof algae" can attract other organisms such as lichen, which will begin eating away at your roofing. This means you'll need to replace your roof sooner rather than later. The lack of proper insulation will also lead to high energy bills in the meantime. These are major expenses you can thankfully avoid with the help of our roof washing professionals.
Schedule Roof Washing for Your Cherry Hill, NJ Home
Scheduling roof washing after winter is merely a general suggestion. Aside from winter (for obvious reasons), you can still schedule this service any time of year and get the results you want, particularly if the season is relatively dry.
In other words, if you haven't scheduled roof washing yet this year, you shouldn't wait until next spring to do so. Instead, get in touch with Diamond Roof Cleaning, serving Cherry Hill, NJ homeowners.
Call us today at (609) 929-5812. Our 5-star reputation speaks for itself! We'll make sure your roof is as strong and attractive as possible!
Why Choose Diamond Roof Cleaning
Unmatched Service & Technology
From our state of the art cleaning systems, advanced cleaning methods to insure the best and safest results, to our intensive employee training, you can rest assured that with Diamond Roof Cleaning your home is being treated by the best and most reliable pressure washing and exterior cleaning company in Southern New Jersey! But don't take our word for it, our more than 420 5-star reviews speak for themselves!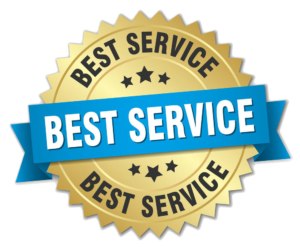 There Is Nothing We Can't Clean
Whether your property has vinyl or brick siding. Whether it is a multi-building apartment community or and single family home, the soft washing and pressure washing professionals at Diamond Roof Cleaning can clean almost anything! Amazing results and friendly service and standard with us! We are proud to serve these great communities: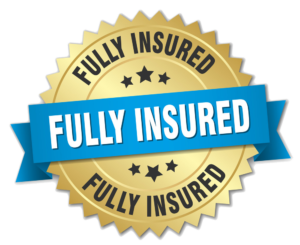 The holidays are just around the corner, which means it's time to start preparing your home for the festivities. While cleaning the interior of your home is essential, don't overlook the exterior. Your home's exterior is equally important and should be given proper attention as well. This year, why not invest in professional exterior pressure…