Roof Cleaning Hammonton NJ | Power Washing Hammonton NJ
Roof Cleaning Hammonton NJ
Roof Cleaning in Hammonton NJ is a fairly new concept that is becoming more prevalent within the last couple of years. Most Hammonton residents are under the impression that you have to power wash the roof to remove the Black Streaks and moss that is growing on the roof's surface. In fact this is not true nor is it recommended. The only process that is recommended to clean a Shingle Roof is our non pressure soft wash cleaning process.
Diamond roof cleaning is at the forefront in the roof cleaning world offering you the best service and most product knowledge that is sought after by other contractors in the united states. We have dedicated ourselves to learning everything there is to know about not only the surface we are working on but the different types of algae that is growing on that surface. You will be amazed at the level of professionalism and quality of final results we can deliver to you in just a matter of a couple of hours.
Diamond roof cleaning has invested into using the best equipment that is available on the market and also having perfected our soft wash detergent soap which is calculated and made on site using exact measurements for each and every home we treat. There is no guess work involved in our process. Our staff that has been with us since the beginning undergoes 40 plus hours a year between hand on training, class work and most importantly safety training.
 Power Washing Hammonton NJ
Power washing was known for restoring your property's siding using high pressured water to remove the green algae that would grow causing the property to look dingy and unkempt. In the last 15 years or so there has been another process which was developed and perfected by different contractors thru ought the united states called soft washing. This process allows us to use a special blend of cleaners to kill and remove the green and black algae with out the use of high pressure.
Vinyl Siding Cleaning Hammonton NJ
Vinyl siding is a surface that should never be cleaned using high pressure from a power washer. This surface is a delicate surface that has tiny pores built into it which collects green algae spores. Once these spores start to grow they start to make the appearance of your siding look green in color and just plain unhealthy. Using a power washer to remove this Algae just is not the right way. It's just removing the top layer of green but not removing the spore that has caused the green to grow.   This is where our soft washing process is superior to power washing. Soft washing allows us to 100% kill and remove the green and black algae without the use of damaging high pressure.
Stucco Siding Cleaning Hammonton NJ
Stucco siding is another surface that is very soft and thin. If Power Washed it could be damaged and deteriorated from the high pressure. Stucco siding is also very porous and can have years of algae growing before it is even noticeable. This type of siding cleaning should be done using our soft wash cleaning process. This process uses no pressure detergent cleaning techniques. It will safely remove the green and black algae from the stucco siding without damaging the surface. Your home will stay clean for 2-3 years after we have cleaned and treated the area.
Brick Siding Cleaning Hammonton NJ
Brick siding is actually a soft surface that requires very low pressure to clean. Using high pressure on brick can cause the brick to crack and the mortar can be damaged as well. This again is why our soft wash siding cleaning technique is the preferred system for washing brick siding. With this method 99% of the time we do not have to use anything stronger than a garden hose to rinse the area after we have treated it with our soft wash solution. We will remove 100% off the green and black algae and leave you with a fresh and clean looking home.
Diamond Roof Cleaning is the #1 roof cleaning company that services all of Hammonton NJ for their Roof Cleaning, Soft Washing And Power Washing. We have been serving Hammonton since 2007 and we have an outstanding reputation thruought the town. You may have seen one of our trucks around town.
Give us a call to show you the soft wash difference. 609-929-5812
Hammonton is Located between Philadelphia and Atlantic City. Hammonton is the BlueBerry Capital Of the World. We offer free estimates just click here to fill out our form
Diamond Roof Cleaning Services all of South Jersey Click Here to see our service areas
Why Choose Diamond Roof Cleaning
Unmatched Service & Technology
From our state of the art cleaning systems, advanced cleaning methods to insure the best and safest results, to our intensive employee training, you can rest assured that with Diamond Roof Cleaning your home is being treated by the best and most reliable pressure washing and exterior cleaning company in Southern New Jersey! But don't take our word for it, our more than 420 5-star reviews speak for themselves!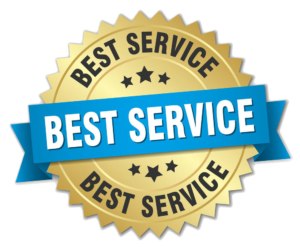 There Is Nothing We Can't Clean
Whether your property has vinyl or brick siding. Whether it is a multi-building apartment community or and single family home, the soft washing and pressure washing professionals at Diamond Roof Cleaning can clean almost anything! Amazing results and friendly service and standard with us! We are proud to serve these great communities: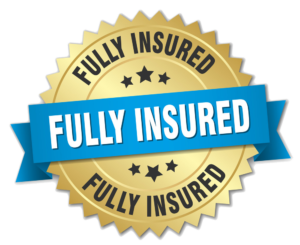 As homeowners, we all want to maintain the appearance and functionality of our homes. However, it's quite common to overlook one crucial element of our homes, our roofs. Your roof protects your home from environmental elements such as snow, rain, and extreme heat or cold. Unfortunately, it's easy to overlook the state of your roof…