Roof Cleaning Williamstown NJ | Power Washing Williamstown NJ
The Diamond Standard In Power Washing & Roof Cleaning In Williamstown, NJ
Do you own a home or business in the Williamstown, NJ area? If so, keeping your property looking its best is important for many reasons.
Of course, maintaining a property can be a time-consuming task. If you have any hardscapes on your property, you'll also need professional assistance when cleaning them. Pressure washing equipment in the wrong hands can lead to injury or property damage. You'll also need expert help to clean the exterior of your home or commercial building safely and thoroughly.
That's not something you need to worry about when you hire Diamond Roof Cleaning. Offering both residential and commercial pressure washing in Williamstown, NJ, we'll help you keep your property looking beautiful for years. The following are additional key services we provide:
House Washing
A clean home is a home you can be proud of. As members of the Williamstown, NJ community, we know this a beautiful place to live. Make the most of it by hiring us for regular house washing service. A clean home won't just boost your mood; if you ever choose to sell your house, it will appear much more valuable to potential buyers if it looks impressive from the outside.
Keep in mind that the benefits of proper house washing aren't merely aesthetic. If you don't clean the exterior of your home thoroughly on a consistent basis, the lifespan of various materials and surfaces may drop substantially. Quite simply, by hiring us to keep the outside of your house clean, you're saving a lot of money in the long run.
Roof Cleaning
It's no secret the roof is an essential component of both a home and a commercial building. You need to keep it clean to maximize its lifespan and optimize curb appeal. However, cleaning it effectively requires the right tools and experience. The wrong methods can actually damage roofing, costing you even more money in repair bills.
Luckily, our experts at Diamond Roof Cleaning have the experience and skills necessary to clean your residential or commercial roof safely. This is key to keeping it in good condition for as long as possible. Once more, that's why scheduling service with us is good for your wallet.
Pressure Washing
Keeping hardscapes clean requires pressure washing. Again, you need to make sure the person handling the task has the proper qualifications. Instead of trying to handle this task yourself, trust us, your local experts, with the job.
As a homeowner, clean hardscapes make your property more inviting and comfortable. As a business owner, they help you attract customers and make the right impression on visiting clients. You wouldn't want clients or customers choosing not to do business with you because your property's appearance made you look unprofessional. Avoid this by hiring us to clean it regularly.
WILLIAMSTOWN'S HIGHEST RATED COMPANY FOR POWER WASHING
When you need house washing, roof cleaning, or pressure washing in Williamstown, NJ, hire the team that treats you like neighbors. After all, we live here too. We're proud to run a family-owned business that provides fellow community members with the quality of service they deserve. As a result, we've cultivated a positive reputation among our customers. We'll gladly provide testimonials from former clients if you'd like.
Need a crew that has the capacity to handle large scale jobs, such as cleaning apartment complexes? No worries. We're equipped to tackle jobs both big and small. To learn more about what we can do for you, give us a call today at (609) 929-5812.
Why Choose Diamond Roof Cleaning
Unmatched Service & Technology
From our state of the art cleaning systems, advanced cleaning methods to insure the best and safest results, to our intensive employee training, you can rest assured that with Diamond Roof Cleaning your home is being treated by the best and most reliable pressure washing and exterior cleaning company in Southern New Jersey! But don't take our word for it, our more than 420 5-star reviews speak for themselves!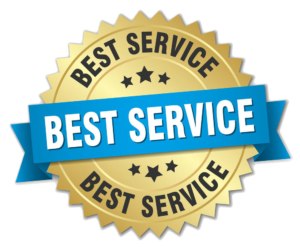 There Is Nothing We Can't Clean
Whether your property has vinyl or brick siding. Whether it is a multi-building apartment community or and single family home, the soft washing and pressure washing professionals at Diamond Roof Cleaning can clean almost anything! Amazing results and friendly service and standard with us! We are proud to serve these great communities: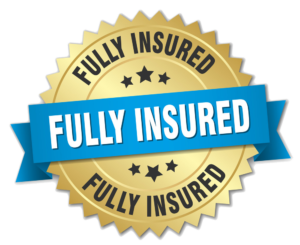 The holidays are just around the corner, which means it's time to start preparing your home for the festivities. While cleaning the interior of your home is essential, don't overlook the exterior. Your home's exterior is equally important and should be given proper attention as well. This year, why not invest in professional exterior pressure…