Roof Cleaning – How & How Often?
If you have noticed black streaks or black patches on your roof you have likely taken to the Internet to find out exactly what is happening up there. You've read all about gloeocapsa magma, the species of bacteria that has invaded your roof. You probably already understand that, due to the climate here in Marlton, NJ dealing with the appearance of these black streaks on your roof is a going to be a regular part of your home maintenance plan. But how often should you have roof cleaning performed and what are some qualities that you should look for when selecting a roof cleaning company here in Marlton, NJ?
Roof Cleaning Is Ongoing Care
The algae that feed on the material in your roof shingles grows rapidly. So it is imperative that you schedule roof cleaning service as soon as you see the first signs of darkening on your roof. Just how often you need service will vary depending on a couple of factors. The foremost factor is environmental conditions. Typically, coastal communities will need service more often than areas that are further inland. Also, if your home is heavily shaded then growth can potentially happen much faster, leading to more frequently roof cleaning treatments. Another important factor that could lead to an increased frequency of service is the level of expertise of the roof cleaning contractor that you select to wash your roof.
Not All Roof Cleaning Companies Are Equal
When it comes to effectively cleaning your roof, experience matters. Equipment can be purchased but experience is earned, and it is not a possession of all. If a roof cleaning contractor is inexperienced they may not know the correct procedures (such as the correct amount of time to leave cleaning solutions on) to effectively remove ALL traces of the algae, mold or moss. This means that you could be looking for a new roof cleaning service within MONTHS. When done correctly, roof cleaning should only have to be performed every few years…not months! It is also worth noting that if a roof cleaning contractor tells you they are going to be using high pressure on your roof DO NOT HIRE THEM. Blasting your roof shingles with high pressure will cause extensive and expensive damage to your roof. So how do you identify an experienced roof cleaning company? One of the best indicators is that an experienced company will have several happy reviews (not just one or two) on verified review sites such as Google or Facebook.
Your Local Roof Cleaning Experts
Diamond Roof Cleaning has been providing expert roof cleaning service all across Marlton, NJ for over a decade! We have literally cleaned thousands of roofs. We can safely clean almost any type of roof system. We have cleaned Slate Roofing, Cedar Roofing, TPO Flat Roofing and Metal Roofing. Each system has to be treated a little bit differently from each other but that is why we are the go-to roof cleaning company in New Jersey. Our experience and knowledge are unsurpassed. Diamond Roof Cleaning has a specially blended solution that is designed to treat and completely kill the algae that are growing on your roof. As the leader in soft wash roof cleaning in New Jersey, we will NEVER use high pressure on your roof. With our 5 Year Spot-Free Roof Warranty, you'll experience peace of mind knowing that your roof was cleaned safely and effectively.
But don't just take our word for it. We invite you to read our 5-star reviews on Google and Facebook.
Afterward, give us a call at 609-929-5812 or click the button below for your free roof cleaning estimate!
[divider_padding]

Why Choose Diamond Roof Cleaning
Unmatched Service & Technology
From our state of the art cleaning systems, advanced cleaning methods to insure the best and safest results, to our intensive employee training, you can rest assured that with Diamond Roof Cleaning your home is being treated by the best and most reliable pressure washing and exterior cleaning company in Southern New Jersey! But don't take our word for it, our more than 420 5-star reviews speak for themselves!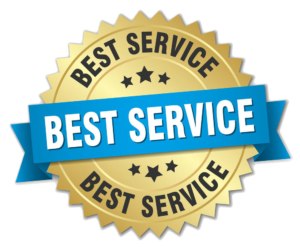 There Is Nothing We Can't Clean
Whether your property has vinyl or brick siding. Whether it is a multi-building apartment community or and single family home, the soft washing and pressure washing professionals at Diamond Roof Cleaning can clean almost anything! Amazing results and friendly service and standard with us! We are proud to serve these great communities: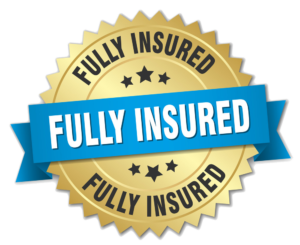 As homeowners, we all want to maintain the appearance and functionality of our homes. However, it's quite common to overlook one crucial element of our homes, our roofs. Your roof protects your home from environmental elements such as snow, rain, and extreme heat or cold. Unfortunately, it's easy to overlook the state of your roof…