Soft Wash House Washing: The Superior Way to Clean Siding
Keeping your home's siding clean is a priority for many reasons. Naturally, you'll feel greater pride in your home when it looks its best. Additionally, maintaining a clean exterior is key to maintaining your home's value, making it easier to sell in the future if you ever plan to do so. It's also worth noting that hiring professionals to clean your siding can be good for your health, as they'll remove grime, mold, and other contaminants that could otherwise trigger allergic reactions.
However, it's important to understand that some house washing methods are superior to others. For instance, at Diamond Roof Cleaning, serving homeowners in and around Medford, NJ, we specifically offer soft wash house washing service.
What is soft wash house washing? Why is it a better option than power washing your home? This brief guide will answer your questions, helping you better understand why it's the ideal house washing method.
The Benefits of Soft Wash House Washing for Your Medford, NJ Home
Some homeowners make the mistake of assuming that cleaning their siding can be a DIY job. That's actually not the case. You're much better off coordinating with professionals who specialize in soft wash house washing. The following are key reasons why:
No Risk of Damage
Many homeowners don't realize their siding may not be durable enough to withstand the force of a pressure or power washer. If you pressure wash your siding, you actually run the risk of damaging it. In an effort to improve your home, you will have ironically caused damage that may be costly to repair.
That's perhaps the main reason soft wash house washing is ideal. Instead of pressure washing your home, we combine eco-friendly detergents with a gentle application of water to remove debris and contaminants from your siding. This method delivers thorough results without the risk of damage.
Safety
Your siding isn't all that's at risk if you try to clean it with a power washer. You also need to consider your safety, and the safety of anyone else on the property. Using a power washer without the necessary training can be more dangerous than you may realize.
This is another reason to hire pros who offer soft wash house washing service to clean your siding. You'll have the peace of mind that comes from knowing you and everyone else on the property aren't in harm's way.
Results
It's understandable to assume that soft wash house washing simply won't clean your siding as thoroughly as power washing it. However, even though this assumption may be understandable, it's incorrect.
The detergents used in soft wash house washing are specialized products that are safe for both you and the environment. They're also designed specifically for this purpose. When combined with water, they soak up debris and contaminants, removing them easily. Thus, they yield results that are actually superior to the merely cosmetic results you might get with a power washer.
That's a crucial point. Remember, cleaning your siding isn't just about making your house look appealing. It's also about removing potential allergens. While a power washer may not be able to do so effectively, soft wash house washing experts can.
The Importance of Hiring Professionals
Getting the best possible results is just one reason to hire experts who offer soft wash house washing service. With help from the professionals, you'll also save a lot of time, giving yourself more opportunities to enjoy your home for once.
You simply need to make sure you hire a team you can trust. That's exactly what you'll find at Diamond Roof Cleaning, serving homeowners in and around Medford, NJ. We've cultivated a stellar reputation among our customers due to our professionalism, expertise, and dedication to quality. Call us at (609) 929-5812 to learn more!
[divider_padding]

Why Choose Diamond Roof Cleaning
Unmatched Service & Technology
From our state of the art cleaning systems, advanced cleaning methods to insure the best and safest results, to our intensive employee training, you can rest assured that with Diamond Roof Cleaning your home is being treated by the best and most reliable pressure washing and exterior cleaning company in Southern New Jersey! But don't take our word for it, our more than 420 5-star reviews speak for themselves!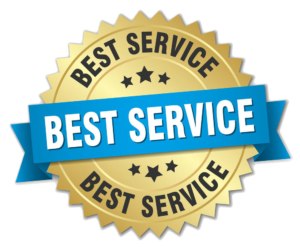 There Is Nothing We Can't Clean
Whether your property has vinyl or brick siding. Whether it is a multi-building apartment community or and single family home, the soft washing and pressure washing professionals at Diamond Roof Cleaning can clean almost anything! Amazing results and friendly service and standard with us! We are proud to serve these great communities: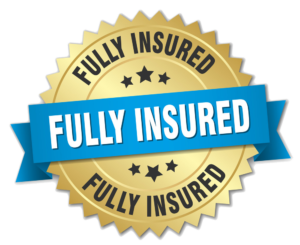 The holidays are just around the corner, which means it's time to start preparing your home for the festivities. While cleaning the interior of your home is essential, don't overlook the exterior. Your home's exterior is equally important and should be given proper attention as well. This year, why not invest in professional exterior pressure…