Roof Cleaning 101: Why You Need to Get Rid of Black Streaks
Have you noticed black streaks on your roofing? These can have a very significant impact on your home's curb appeal. However, that's not the worst problem they can cause. If left unaddressed, those black streaks can spread, eventually damaging your roofing.
These are just two reasons you need to get rid of black streaks on your roof as soon as you spot them. Just understand this is not a DIY job. Instead, you need to hire roof cleaning professionals.
At Diamond Roof Cleaning, serving homeowners in and around Medford, NJ, our experts are equipped with the tools, knowledge, and experience necessary to remove black streaks on your roof efficiently and thoroughly. If you've noticed black streaks on your roof, get in touch with us sooner rather than later to avoid future headaches.
Why You Should Contact Roof Cleaning Pros to Remove Black Streaks on Your Roof
Many homeowners who spot black streaks on their roofs don't necessarily know what those black streaks actually are.
Black streaks on roofing are almost always a telltale sign that Gloeocapsa magma (better known as roof algae) has begun to accumulate.
Again, roof algae isn't just unsightly. This organism can spread if it isn't cleaned away. Over time, it will begin eating away at your shingles.
The consequences of this can result in hefty bills you might not be prepared to pay. Naturally, if your roofing is damaged, you'll have to replace the affected sections earlier than you otherwise might have.
Damaged shingles also prevent your roof from effectively insulating your home. As such, you'll need to run your heating and cooling equipment more often. Along with putting unnecessary strain on your HVAC system, this will also result in high utility bills.
Damaged roofing will leave your home vulnerable to the elements as well. If water leaks into your home, you may need to address unexpected water damage. Water leaking into a home can also allow mold to accumulate, as mold develops and thrives in moist environments.
You don't need to face these unwanted challenges if you're proactive. The sooner you schedule roof cleaning service when you notice black streaks, the greater the odds you'll prevent major damage.
Again, cleaning black streaks away from your roofing is a job for the professionals. If you try to rinse your roofing down with a garden hose, you won't thoroughly clean it. On the other hand, if you spray your roofing with a pressure or power washer, you will likely damage it, as most residential shingles can't take that kind of force. 
This isn't something you need to worry about when you hire our team at Diamond Roof Cleaning. We use the soft wash method to clean black streaks away from our customers' roofs. This method involves applying safe eco-friendly detergents along with a gentle rinse of water. The combination of the two thoroughly removes roof algae without causing damage. If you live in the Medford, NJ area and need help getting rid of black streaks on your roof, call us today at (609) 929-5812 to learn more about what we can do for you.
Why Choose Diamond Roof Cleaning
Unmatched Service & Technology
From our state of the art cleaning systems, advanced cleaning methods to insure the best and safest results, to our intensive employee training, you can rest assured that with Diamond Roof Cleaning your home is being treated by the best and most reliable pressure washing and exterior cleaning company in Southern New Jersey! But don't take our word for it, our more than 420 5-star reviews speak for themselves!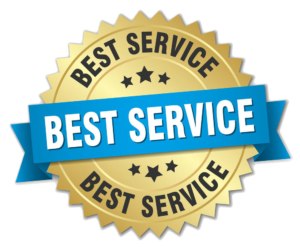 There Is Nothing We Can't Clean
Whether your property has vinyl or brick siding. Whether it is a multi-building apartment community or and single family home, the soft washing and pressure washing professionals at Diamond Roof Cleaning can clean almost anything! Amazing results and friendly service and standard with us! We are proud to serve these great communities: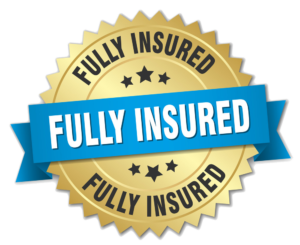 The holidays are just around the corner, which means it's time to start preparing your home for the festivities. While cleaning the interior of your home is essential, don't overlook the exterior. Your home's exterior is equally important and should be given proper attention as well. This year, why not invest in professional exterior pressure…