Roof Cleaning & Power Washing In Medford, NJ
Medford's Diamond Standard For Power Washing & Roof Cleaning
Whether you own a home or a business in Medford, odds are good there are many areas of your property that could benefit from regular pressure washing.
However, you might not have the time, equipment, or expertise necessary to stay on top of a regular cleaning schedule. That's why it's better to hire the professionals at Diamond Roof Cleaning for this task. Serving both commercial and residential clients, we offer high-quality pressure washing in the Medford, NJ area for all your needs.
The following are just some of the ways we'll help you keep your property in the best possible shape:
Medford House Washing
You want your home to look its best. It's been proven that people tend to be more comfortable and relaxed when they are surrounded by a clean environment. Because you spend so much of your life at your house, it's important that it be an inviting space.
That's why it's also important to keep the outside of your home clean. Doing so doesn't merely boost your comfort. It also boosts your home's curb appeal. Your neighbors will be happy, and if you ever decide to sell your home, you'll make it appear more valuable to potential buyers.
It's also worth noting that keeping the exterior of a home clean isn't just about improving the way it looks. Many of the contaminants and debris that accumulate on a home's exterior can work their way inside if you don't prioritize regular cleaning. This could have a negative impact on your health and your wallet.
These are all good reasons to schedule regular house washing, or siding cleaning, for your Medford, NJ home. Be sure to leave this job to our professional team. In the wrong hands, pressure washing equipment can be dangerous, or cause damage to surfaces on your property. Our qualified and experienced professionals exercise caution at all times, making sure they cause neither harm nor damage.
Roof Cleaning In Medford
A roof is an essential component of both a home and commercial property. It protects people inside from the elements, insulates the building, and contributes to curb appeal.
Unfortunately, if you don't clean your roofing thoroughly, organisms and contaminants can begin to damage your roofing material. This reduces the lifespan of your roof and leaves your home or commercial building vulnerable to leaks, drafts, and much more. Ultimately leading to expensive repair or replacement costs.
Guard against this by hiring our team to clean your roof. Our roof cleaning team uses our amazing soft washing process, a method we helped pioneer here in Medford, New Jersey. Applying high pressure to roofing materials can damage them significantly. This defeats the purpose of cleaning your roof in the first place. To ensure this doesn't happen, we use a safe, eco-friendly solution that thoroughly removes contaminants without requiring the application of highly-pressurized water.
Medford Pressure Washing
Of course, while pressure washing may not be ideal for your roof, there are instances when it's the right method for the job. For example, you may have hardscapes on your property, such as a parking lot, driveway, or patio area, that need to be cleaned regularly. Surfaces such as these require pressure washing.
Keeping them clean offers many benefits. Boosting curb appeal is one of them. For a homeowner, clean hardscapes make a property more comfortable and welcoming. For a business owner, they can help attract customers.
Clean hardscapes also reduce the chances that someone on your property will sustain an injury. That's because debris which accumulates on concrete and similar surfaces tends to become slippery when rain strikes. This leads to a high slip and fall risk.
Medford's Highest Rated Pressure Washing Team
Luckily, that's not something you need to worry about when you hire our team at Diamond Roof Cleaning. To further appreciate why we're the experts to contact when you need pressure washing in Medford, NJ, check the glowing reviews former customers have left us. They'll explain why we're the right choice for both commercial and residential jobs. To learn more about what we can do for you, give us a call today at (609) 929-5812 or request a free no obligation estimate online!
Why Choose Diamond Roof Cleaning
Unmatched Service & Technology
From our state of the art cleaning systems, advanced cleaning methods to insure the best and safest results, to our intensive employee training, you can rest assured that with Diamond Roof Cleaning your home is being treated by the best and most reliable pressure washing and exterior cleaning company in Southern New Jersey! But don't take our word for it, our more than 420 5-star reviews speak for themselves!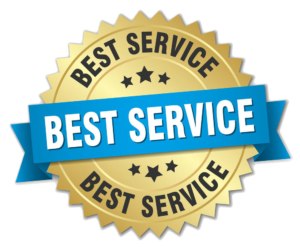 There Is Nothing We Can't Clean
Whether your property has vinyl or brick siding. Whether it is a multi-building apartment community or and single family home, the soft washing and pressure washing professionals at Diamond Roof Cleaning can clean almost anything! Amazing results and friendly service and standard with us! We are proud to serve these great communities: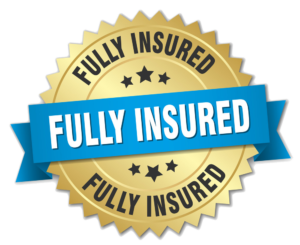 As homeowners, we all want to maintain the appearance and functionality of our homes. However, it's quite common to overlook one crucial element of our homes, our roofs. Your roof protects your home from environmental elements such as snow, rain, and extreme heat or cold. Unfortunately, it's easy to overlook the state of your roof…