Power Washing Methods in NJ
What is the best way to Power Wash?
So you have walked outside your door and looked at your house to find that there is this green nasty algae growth all over the place. Its on your siding, your concrete, your fence and deck and even on your roof. How did my house get so bad you may ask? Well simple answer is your not alone and this is a many year build up that takes years for you to notice.
Now that you have noticed the problem now you need a solution. Well the old way of thinking is to just get a power washer and blast the grime off. The problem with this is that you can do some heavy damage to the surface that your working on. Your vinyl siding can only withstand 1000 psi before it blows apart and also using the wrong tips will leave impressions in the siding as well. Luckily there is a new and better way to wash almost any surface that a power washer was used for, Soft washing.
What is Soft Washing?
Soft washing is a totally different method than power washing. It uses a chemical cleaning technique to 100 % clean and disinfect the surface that your cleaning. We can still use our power washer with special tips or we can use 12volt pumps, or booster pumps. These pumps allow us to use low pressure (100-200 psi) along with special chemicals to remove all the algae without the use of high pressure. With this method you will see the algae just melt right off your house. This method is also the best for vinyl and wood fence cleaning. It takes the mess out of power washing it and leaves the surface totally clean. The best benefit of soft washing is how long the surface will stay clean for. You can expect the siding to stay clean for up to 3 years and roofs for up to 6 yrs.
Why choose Diamond Roof Cleaning?
Our answer to this question in our eyes is real easy. We have over 11 years of experience in this industry and over 20 years in the construction industry. Our employees our the most trained, qualified and certified in South Jersey over any company. Mike Murphy and Zane Mirrione have been working together and with us for over 6 yrs. Mike has been with the company for over 8 years and Zane has been with us for over 6 yrs. we have zero turnover in employees.
We have not only invested in our employees but we have invested in our cleaning equipment as well. We use skids that are loaded in the back of the trucks. This helps us stay nimble and also compact. We have all the equipment necessary to clean any surface at anytime. We also use the highest grade of soaps that achieve the best clean possible. Bottom line is you will get much more than you pay for. Our belief is to go above and beyond and earn your future business by giving you over the top results.
What are your service areas?
We service the following areas. If you don't see your town listed we still may service it so call us at 609-929-5812.
Folsom, Hammonton, Collings Lakes, Williamstown, Sicklerville, Atco, Sewell, Cherry Hill, Marlton, Voorhees, Moorsetown, Collingswood, Shamong, Medford, Washington Twp,Turnersville, Waterford, Waterford Works, Chilsehurst, Galloway, EHT, Egg Harbor City, Absecon, Smithville, Margate, Ventnor, Atlantic City, Ocean City, Corbin City, Mays Landing, Sea Isle City, Cape May, Cape May Court House, Rio Grand, Pennsville, Mullica Hill, Mullica, Sweetwater, Nesco, Marlton, Collingswood, Pitman, Power Washing South Jersey Serving the Following NJ Counties: Atlantic County, Camden County, Burlington County, Salem County, Gloucester County, Cape May County, and Cumberland County.
Why Choose Diamond Roof Cleaning
Unmatched Service & Technology
From our state of the art cleaning systems, advanced cleaning methods to insure the best and safest results, to our intensive employee training, you can rest assured that with Diamond Roof Cleaning your home is being treated by the best and most reliable pressure washing and exterior cleaning company in Southern New Jersey! But don't take our word for it, our more than 420 5-star reviews speak for themselves!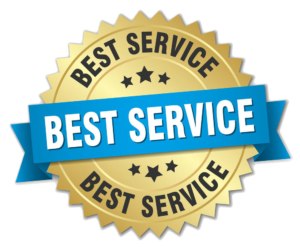 There Is Nothing We Can't Clean
Whether your property has vinyl or brick siding. Whether it is a multi-building apartment community or and single family home, the soft washing and pressure washing professionals at Diamond Roof Cleaning can clean almost anything! Amazing results and friendly service and standard with us! We are proud to serve these great communities: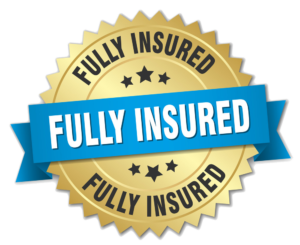 As homeowners, we all want to maintain the appearance and functionality of our homes. However, it's quite common to overlook one crucial element of our homes, our roofs. Your roof protects your home from environmental elements such as snow, rain, and extreme heat or cold. Unfortunately, it's easy to overlook the state of your roof…