3 Ways Exterior Cleaning Improve Your Homes Value
Cherry Hill, NJ and the surrounding area are among the most attractive parts of our state in which to live. However, even if you do live here, for various reasons, you may decide to move one day. Even if you remain in the general area of Cherry Hill, you might nevertheless decide it's time to upgrade to a new house.
You may have to sell your current house if that time ever comes. Naturally, your goal is to maximize your home's value beforehand.
There are many ways you can do this. We at Diamond Roof Cleaning, offering exterior cleaning services to homeowners in and around Cherry Hill would like to offer the following tips to help you make your home more appealing to potential buyers.
3 Need-to-Know Tips for Maximizing a Home's Value in Cherry Hill, NJ
Schedule Roof Cleaning Service
Your roof plays a major role in your home's curb appeal. Keeping it clean is an easy way to make the right impression on potential buyers when they see your home for the first time from the street.
However, a clean roof doesn't merely look good. When roofs develop black spots or streaks, this is often a sign that Gloeocapsa magma, better known as roof algae, has begun to accumulate. If this is allowed to continue, it can begin to eat away at your shingles. Thus, a clean roof also tells home buyers that the roofing itself is likely in good condition and probably won't need major repairs in the near future.
Have Your Home Soft Washed
Our exterior cleaning team can further make your home appear more valuable by cleaning your siding. You may think this is a task you can handle on your own by simply power washing your siding, but this can actually cause damage.
Instead, we use a soft wash method. As the name implies, this is an effective way to remove grime and other materials that can impact your home's curb appeal that doesn't involve the risk of damage that comes with other methods.
Concrete Cleaning
Don't underestimate the degree to which the appearance and condition of concrete surfaces can impact how valuable home buyers perceive a home to be. If your driveway, patio area, or similar part of your property is dirty and stained, it will have an effect on the way others see your home, even if they aren't fully conscious of that effect themselves.
It's worth noting that keeping your concrete surfaces clean can also make your property safer. This is because debris that often accumulates on concrete surfaces tends to get slippery in the rain. By removing this debris, you're keeping those checking out your property for the first time just a little bit safer. You don't want someone to be impressed by your home, only for the visit to be ruined because they slipped and hurt themselves on your driveway.
Once more, just keep in mind that you don't need to overwhelm yourself by handling these exterior cleaning tasks on your own. Our team at Diamond Roof Cleaning, serving Cherry Hill, NJ, are here to help. Call us today at (609) 929-5812 to learn more about what we can do for you.
Why Choose Diamond Roof Cleaning
Unmatched Service & Technology
From our state of the art cleaning systems, advanced cleaning methods to insure the best and safest results, to our intensive employee training, you can rest assured that with Diamond Roof Cleaning your home is being treated by the best and most reliable pressure washing and exterior cleaning company in Southern New Jersey! But don't take our word for it, our more than 420 5-star reviews speak for themselves!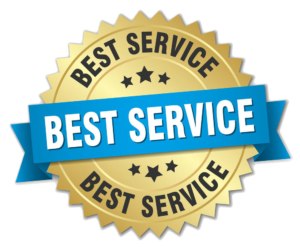 There Is Nothing We Can't Clean
Whether your property has vinyl or brick siding. Whether it is a multi-building apartment community or and single family home, the soft washing and pressure washing professionals at Diamond Roof Cleaning can clean almost anything! Amazing results and friendly service and standard with us! We are proud to serve these great communities: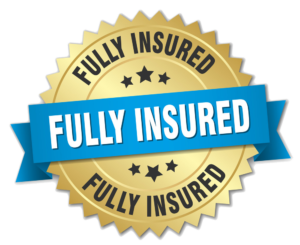 The holidays are just around the corner, which means it's time to start preparing your home for the festivities. While cleaning the interior of your home is essential, don't overlook the exterior. Your home's exterior is equally important and should be given proper attention as well. This year, why not invest in professional exterior pressure…