Roof Cleaning & Power Washing Cherry Hill NJ
[
The Diamond Standard In Power Washing & Roof Cleaning In Cherry Hill, NJ
It's no secret that Cherry Hill, NJ is a gorgeous place in which to live. This affluent suburb provides easy access to major cities like Philadelphia and New York, while retaining its own beauty and charm. We at Diamond Roof Cleaning are proud to contribute to that beauty and charm by helping area residents keep their properties looking as stunning as possible. How? By offering expert services such as power washing and roof cleaning in Cherry Hill, NJ.
We're all neighbors here. Remembering that has helped us maintain a positive reputation throughout the community for years. We treat our clients like the trusted neighbors they are by offering the following unbeatable quality services:
Concrete Cleaning
Concrete surfaces can play a major role on your property. They may serve as driveways, pool deck areas, patio areas, and much more. That's why keeping them in good condition is essential. You'll enjoy your property much more if these major spots are clean.
(That's not a theory. Research confirms it.)
Keeping your concrete surfaces clean requires the use of special tools and techniques. Hire Diamond Roof Cleaning, and you'll be in the hands of trained experts who believe in delivering thorough service. We understand that dirty concrete surfaces aren't just unattractive; they can also be dangerous, as algae and other contaminants become slick when wet. That's not something you have to worry about when you hire experts known for offering reliable and consistent power washing in Cherry Hill, NJ.
Roof Cleaning
You don't need to be told how important your roof is. Aside from being an area of your property that's immediately visible from the street, it also protects your home from the elements, while insulating it at the same time.
Cleaning it accordingly is essential. If roof algae or similar materials accumulate in your roofing, they can attract more organisms that will damage your shingles. This results in an ugly roof, greater exposure to the elements, and higher energy bills.
Once again, Diamond Roof Cleaning can help. We use eco-friendly solutions designed specifically for cleaning roofs without damaging shingles. This is key! If you try to clean a roof on your own, you will likely cause unexpected damage. You'll save a lot of money hiring our experienced and courteous professionals instead.
House Washing
You don't have to drive around Cherry Hill very long to realize many of the homes here boast impressive curb appeal. When you live in a beautiful area, it makes sense that you'd want your property to reflect that beauty.
That said, washing a house is another job that requires professional help. You need the right training and equipment to thoroughly remove all contaminants from a home's exterior without accidentally damaging your siding.
That's a major reason we employ soft wash house washing techniques. This approach is ideal for a range of surfaces and materials, including vinyl siding, aluminum siding, and stucco siding. This method can also be used to clean other potentially vulnerable spots on your property, such as fences and decks.
CHERRY HILL'S PROFESSIONAL CHOICE FOR POWER WASHING
Staying on top of house washing, roof cleaning, and concrete cleaning takes a lot of time. You could spend so much time maintaining your property that you almost never get around to enjoying it. That's not something our team wants for you. Instead, Diamond Roof Cleaning, offering power washing in Cherry Hill, NJ, will help you save time and money, handling these tasks efficiently (and giving you the freedom to relax as a result). You don't have to take our word for it! Many satisfied customers have been happy to share glowing reviews of our services. Check them out to learn why we're the right team for your needs, and give us a call at (609) 929-5812 to find out what we can do for you.
Why Choose Diamond Roof Cleaning
Unmatched Service & Technology
From our state of the art cleaning systems, advanced cleaning methods to insure the best and safest results, to our intensive employee training, you can rest assured that with Diamond Roof Cleaning your home is being treated by the best and most reliable pressure washing and exterior cleaning company in Southern New Jersey! But don't take our word for it, our more than 420 5-star reviews speak for themselves!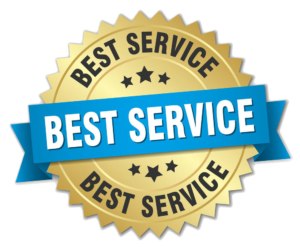 There Is Nothing We Can't Clean
Whether your property has vinyl or brick siding. Whether it is a multi-building apartment community or and single family home, the soft washing and pressure washing professionals at Diamond Roof Cleaning can clean almost anything! Amazing results and friendly service and standard with us! We are proud to serve these great communities: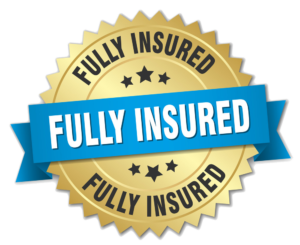 The holidays are just around the corner, which means it's time to start preparing your home for the festivities. While cleaning the interior of your home is essential, don't overlook the exterior. Your home's exterior is equally important and should be given proper attention as well. This year, why not invest in professional exterior pressure…