Preparing For The Return Of Spring
With January now in the rearview mirror, all of us in the Medford, NJ area can start to turn our attention to a very special arrival in the near future – Spring! While it's true February can (and probably will be) cold, there is no denying that we are closer to the beginning of Spring than the beginning of Winter! So as we mentally prepare for the time when all the leaves on the trees turn green and flowers bloom, now is the opportune time to pay attention to another "green growth" that blossoms every spring.
Power Wash That Algae Away!
During the summer months, you may have seen patches of dark green (possible even black) areas spreading out across driveways, patios, and sidewalks. Those patches aren't dirt it's a form of algae. But as winter set in, perhaps these patches retreated or even disappeared altogether. But don't be mistaken; while these algae can go dormant during the winter months, it will reappear this spring and spread. There are very good reasons why you should power wash the concrete areas of your Medford, NJ home now such as:
[list icon="arrow-circle" color="blue" position="outside"]
Algae growth on concrete surfaces can create unsafe conditions. Algae is slippery enough on it's own, through some thawing snow or 'April Showers' and the possibility of yourself or a family member slipping and falling on the hard concrete increases.
Dirty concrete areas detract from the curb appeal of a home. Don't let the hours you spend landscaping and beautifying the outside of your home get lost in mire of algae all over your concrete.
If your planning on selling your home this spring then you pressure washing your driveways, sidewalks and concrete patios now will contribute to a higher selling value later. Sparkling clean concrete is an investment that always pays back!
[/list]
Not All Power Washers In Medford Are Created Equal
So you want to get rid the algae before it really sets in this season, but who do you call? You likely know that inexperienced or unqualified power washers are not only ineffective, but they can actually cause damage (yes, even to hard surfaces like concrete)! At Diamond Roof Cleaning we have been power washing the Medford, NJ area for over a decade! Thousands of homeowners in Medford and all across Southern New Jersey trust us to power wash their concrete areas because we use the most up to date equipment and techniques to safely and efficiently remove all traces of algae from your concrete.
What Makes Diamond Roof Cleaning Different?
Our Philosophy is simple. We strive to provide outstanding results at affordable prices. There is only one type of customer service that we believe in, that is great customer service. We at Diamond Roof Cleaning have used this policy since the start of business and it has worked with great success. We will treat your home as if it were our own. Diamond Roof Cleaning is fully insured with General Liability and Workman's Comp. We want you to be confident in hiring us and we go to great lengths to prove we are the best company for your project. Lastly, We will never use high-pressure sales tactics. We just don't like that approach.
Give us a call at 609-929-5812 or click the button below for your free estimate today!
[divider_padding]

Why Choose Diamond Roof Cleaning
Unmatched Service & Technology
From our state of the art cleaning systems, advanced cleaning methods to insure the best and safest results, to our intensive employee training, you can rest assured that with Diamond Roof Cleaning your home is being treated by the best and most reliable pressure washing and exterior cleaning company in Southern New Jersey! But don't take our word for it, our more than 420 5-star reviews speak for themselves!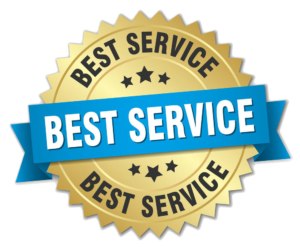 There Is Nothing We Can't Clean
Whether your property has vinyl or brick siding. Whether it is a multi-building apartment community or and single family home, the soft washing and pressure washing professionals at Diamond Roof Cleaning can clean almost anything! Amazing results and friendly service and standard with us! We are proud to serve these great communities: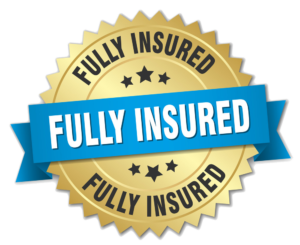 As homeowners, we all want to maintain the appearance and functionality of our homes. However, it's quite common to overlook one crucial element of our homes, our roofs. Your roof protects your home from environmental elements such as snow, rain, and extreme heat or cold. Unfortunately, it's easy to overlook the state of your roof…