Is Your Roof Under Siege?
You see it more and more this time of year. A roof that has been under layers of snow and ice for months, finally starts to peak thru as the great thaw begins. Then, quickly, something happens. Your roof, once bright and clean, starts to darken in appearance. Before you know it long black streaks start to stretch out from the spine to the gutters. What your seeing, is an invasion!
The Bacteria Are Coming, The Bacteria Are Coming!
If you have done any research into roof cleaning then you have probably come across the name Gloeocapsa Magma. What is it exactly? Technically it is a bacteria, but it is commonly referred to as an algae or fungus because it is green or black in appearance. The darkening coloration of your roof and the long black streaks growing right before your eyes are evidence that it has invaded your home. Gloeocapsa Magma is an airborne bacteria that floats around looking for a nice moist place to land and setup shop. Your roof, newly exposed to the elements this season, makes the perfect breeding ground.
What's On The Menu – Your Shingles!
The reason why your roof, and many other roofs across the Medford, NJ area get invaded by this bacteria has to do with the composition of roof shingles. Modern shingles are made with limestone added as a filler. These shingles hold moisture and organic "bacteria food" material for long periods of time, making your roof the perfect place for Gloeocapsa Magma to not only live, but thrive!
Why You Need To Have Your Roof Cleaned
As with most bacteria, Gloeocapsa Magma is microscopic. So by the time you see black streaks on your roof, the invasion is well underway. While the dark stains will continue to worsen year and year (ruining the curb appeal of your home) that isn't the worst of what this bacteria WILL do if left untreated. The buildup of Gloeocaspa magma on your Medford NJ area roof leads to some very serious consequences such as earlier roof replacements, lowered property resale values, insurance companies canceling policies and increased utility costs as the black stained roofing draws in more heat.
Say Bye Bye To The Bacteria
The good news is that your roof can be liberated from these invaders. Diamond Roof Cleaning has been providing outstanding roof cleaning service in the Medford NJ area for well over a decade! Diamond roof cleaning is the #1 choice for Roof Cleaning in Medford NJ. We are the most experienced and knowledgeable soft washing contractor in South Jersey. We put you, the customer as our first priority, and we will go to great lengths to make you 100% satisfied. Over the many years we have been cleaning roofs in Medford, NJ we have perfected our soft wash roof cleaning meaning that our comprehensive roof cleaning service can eradicate 100% of the bacteria leaving your roof looking bright and clean. Our process is unmatched by our competitors and we also provide a 5 year warranty with our roof cleanings in Medford NJ.
Give us a call at 609-929-5812 or click the button below for your free estimate today!
[divider_padding]

Why Choose Diamond Roof Cleaning
Unmatched Service & Technology
From our state of the art cleaning systems, advanced cleaning methods to insure the best and safest results, to our intensive employee training, you can rest assured that with Diamond Roof Cleaning your home is being treated by the best and most reliable pressure washing and exterior cleaning company in Southern New Jersey! But don't take our word for it, our more than 420 5-star reviews speak for themselves!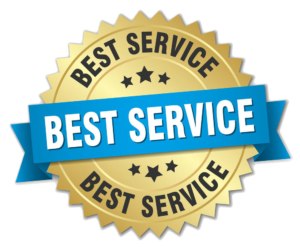 There Is Nothing We Can't Clean
Whether your property has vinyl or brick siding. Whether it is a multi-building apartment community or and single family home, the soft washing and pressure washing professionals at Diamond Roof Cleaning can clean almost anything! Amazing results and friendly service and standard with us! We are proud to serve these great communities: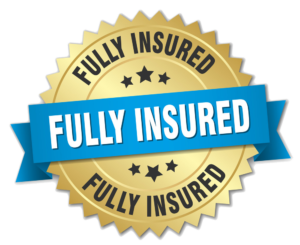 As homeowners, we all want to maintain the appearance and functionality of our homes. However, it's quite common to overlook one crucial element of our homes, our roofs. Your roof protects your home from environmental elements such as snow, rain, and extreme heat or cold. Unfortunately, it's easy to overlook the state of your roof…