Soft Wash Roof Cleaning – A Worthy Investment For Your Medford NJ Home
Soft Wash Roof Cleaning – A Worthy Investment For Your Medford NJ Home
Sun and rain, warm and cold temperatures, animal droppings and plant growth – there isn't much that your roof doesn't deal with on a daily basis. While giving you and your family shelter from the elements and helping to preserve the structural integrity of your home, it is expected that a little wear and tear will accumulate on your roof. Given all that assaults it that isn't surprising. But there is an underlying danger to a roof that once was bright and clean but now looks darker, or has black streaks on it. The buildup of bacteria (those black streaks), moss, lichens, and dirt are not just an eyesore that brings down the curb appeal of your home, they also significantly shorten the lifespan of your roof. As our name implies, Diamond Roof Cleaning is your local roof cleaning expert and our time-tested soft wash roof cleaning service is exactly what your roof needs to revitalize its appearance and preserve a long life span.
Our Soft Wash Roof Cleaning Approach
Most homes here in Medford NJ have asphalt shingle roofs, and while these types of shingles are great for durability, care needs to be exercised when cleaning them. Water at high pressure will cause extreme damage to your shingles and underlying roof structure and the pressure causes shingles to crack and water is forced down into your roof! By contrast, our soft wash roof cleaning service uses specially formulated cleansers to kill 100% of the algae, bacteria, lichen, and mold growing on your roof. Then using water pressure that is on par with the pressure from your garden hose, we gently rinse away all the dirt and debris. The results are a roof that is free from contaminants with a quality that lasts as your roof will look great for years!
With roof cleaning service from Diamond Roof Cleaning you get:
[list icon="arrow-circle" color="blue"]
Protection – You protect your property and property value with our affordable soft wash roof cleaning.

Value – Halt the spread of unsightly and potentially costly bacteria and mold that lead to premature roof repairs and expensive replacement.

Quality – Our soft wash roof cleaning extends and increases the life of your roof so it can last many more years to come.
Curb Appeal – Eliminate the impression that your property is in poor condition due to a roof that looks dirty.
Security – We are the originators of the 5-year spot free roof warranty. Your roof will look great for years to come we guarantee it!
[/list]
The Best Roof Cleaning Service In Medford NJ
When it comes to the care of your home, take no chances. Diamond Roof Cleaning has been providing expert roof cleaning service all across Medford, NJ for over a decade! We have literally cleaned thousands of roofs, so we can proudly say that we have the experience to safely clean your roof. Our experience and knowledge are unsurpassed. As the leader in soft wash roof cleaning in New Jersey, we are often imitated, but our results and commitment to your satisfaction can NEVER be duplicated! With our 5 Year Spot-Free Roof Warranty, you'll experience peace of mind knowing that your roof was cleaned safely and effectively.
But don't just take our word for it. We invite you to read our 5-star reviews on Google and Facebook.
[divider_padding]

Why Choose Diamond Roof Cleaning
Unmatched Service & Technology
From our state of the art cleaning systems, advanced cleaning methods to insure the best and safest results, to our intensive employee training, you can rest assured that with Diamond Roof Cleaning your home is being treated by the best and most reliable pressure washing and exterior cleaning company in Southern New Jersey! But don't take our word for it, our more than 420 5-star reviews speak for themselves!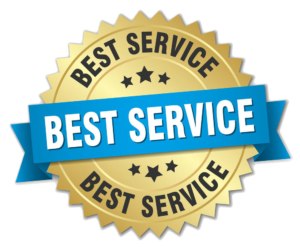 There Is Nothing We Can't Clean
Whether your property has vinyl or brick siding. Whether it is a multi-building apartment community or and single family home, the soft washing and pressure washing professionals at Diamond Roof Cleaning can clean almost anything! Amazing results and friendly service and standard with us! We are proud to serve these great communities: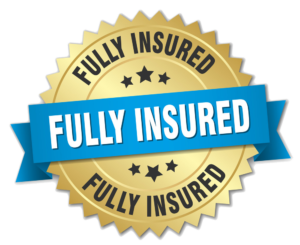 As homeowners, we all want to maintain the appearance and functionality of our homes. However, it's quite common to overlook one crucial element of our homes, our roofs. Your roof protects your home from environmental elements such as snow, rain, and extreme heat or cold. Unfortunately, it's easy to overlook the state of your roof…