Are Rust Stains Hurting Your Property?
From maintaining an attractive garden to keeping the lawn a deep green, you work hard to maintain the curb appeal of your home. It's nice to be able to go outside on the back patio or front porch and just enjoy the outdoor areas of your home. Now if you have ever left your outdoor furniture in one place for some time and then moved it, you may have noticed a faint orange or reddish outline where the chair used to be. If this has happened to you then you know how much of an eyesore rust stains can be for your home here in Marlton NJ. From golf carts, to irrigation systems, to that old car that hasn't moved in a while your home and the concrete areas that surround it face an uphill battle against rust each and every day. Diamond Roof Cleaning is proud to be able to deliver rust removal solutions that completely irradiate rust stains and protect the long term quality and curb appeal of your home.
An Eyesore That Won't Go Away Easily
Because of their coloration, rust stains are a particularly troubling stain. In an otherwise bright and clean area, our eyes seem to automatically focus on the dark red, orange, or brownish stains. These stains can come from a variety of sources including:
[list icon="exclamation-circle" color="blue" position="outside"]
Fertilizer
If your landscaping plan is leaving fertilizer residue on your concrete, our team is here to help.
Rust or oxidation
From lawn furniture to metallic debris, there are numerous factors that can cause rust. We discover the issue and solve it.
Battery acid stains
Golf carts and other vehicles can trigger leakage problems that result in the classic orange-brown stain.
[/list]
Rust as a stain is notoriously difficult to remove. Standard pressure washing does not get the job done. But beyond being bad for curb appeal, the collection of stains that we commonly refer to as rust stains are corrosive. So while it looks bad, it can actually do long-term damage to the surface that it occupies, which is why it is imperative to have professional rust stain removal service from Diamond Roof Cleaning as soon as these stains appear!
Marlton's Leader In Rust Stain Removal
Although rust stains can be as stubborn as they come, the rust removal team at Diamond Roof Cleaning steps up to the plate with the kind of experience and extraordinary technology that you would expect from Marlton NJ's leader in rust removal and pressure washing! Utilizing an innovative cleaning solution known as F9 BARC our team isolated the corrosive acids contained in the stain and completely removes them, restoring your surfaces to a like new condition! Our rust removal service is safe for all types of surfaces including:
[one_half][list icon="check-circle" color="blue" position="outside"]
Concrete
Tile
Pavers
Stone
Brick
[/list][/one_half]
[one_half_last][list icon="check-circle" color="blue" position="outside"]
Asphalt
Siding
Stucco
Vinyl
[/list][/one_half_last]
When you invest in a rust stain removal service from Diamond Roof Cleaning, you're giving your home the TLC it needs to be at its best. If you see rust on your property, don't delay. A rust stain shouldn't ever stick around long enough put a damper on your curb appeal or the long term quality of your surfaces. Let our rust stain removal experts tackle those red and orange eyesores – and put your property back on track!
[divider_padding]

Why Choose Diamond Roof Cleaning
Unmatched Service & Technology
From our state of the art cleaning systems, advanced cleaning methods to insure the best and safest results, to our intensive employee training, you can rest assured that with Diamond Roof Cleaning your home is being treated by the best and most reliable pressure washing and exterior cleaning company in Southern New Jersey! But don't take our word for it, our more than 420 5-star reviews speak for themselves!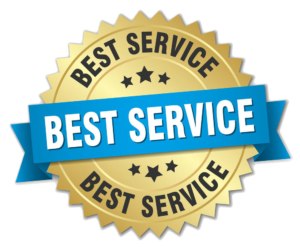 There Is Nothing We Can't Clean
Whether your property has vinyl or brick siding. Whether it is a multi-building apartment community or and single family home, the soft washing and pressure washing professionals at Diamond Roof Cleaning can clean almost anything! Amazing results and friendly service and standard with us! We are proud to serve these great communities: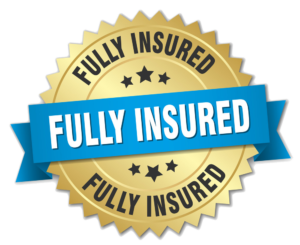 As homeowners, we all want to maintain the appearance and functionality of our homes. However, it's quite common to overlook one crucial element of our homes, our roofs. Your roof protects your home from environmental elements such as snow, rain, and extreme heat or cold. Unfortunately, it's easy to overlook the state of your roof…