Concrete Pressure Washing Improves Home & Business Curb Appeal
Whether you own a home or business (or both!), maintaining your property's curb appeal is important for many reasons. That's why, if you have any concrete surfaces on your property, it's a good idea to schedule regular concrete pressure washing service with experienced professionals.
Luckily, experienced professionals is exactly what you'll find when you hire Diamond Roof Cleaning, serving both homeowners and business owners in the Cherry Hill, NJ area.
How do you benefit from hiring experts to wash your concrete surfaces? Keep reading to find out!
Boosting Curb Appeal with Concrete Pressure Washing
As a homeowner, you obviously want your property to look its best. This is simply a natural human impulse. Research shows that people are generally happier and calmer when their surroundings are clean. If you see dirty, old concrete whenever you look out on your property, you'll always feel just a little bit stressed, even if you can't determine why. Keeping your property in great shape guards against this.
It's also worth keeping in mind that you may choose to sell your home one day. If so, you need to make the right impression on potential buyers. You don't want someone immediately perceiving your home as being less valuable than it actually is because they were confronted with ugly concrete surfaces the moment they saw it from the street. By scheduling regular concrete pressure washing with qualified experts, you'll boost your home's curb appeal, and boost the odds of selling it for a good price.
Maintaining curb appeal is also essential to the success of a business. If you own a commercial property, you need to ensure it looks its best in order to attract customers. Passersby won't be attracted to your business if it doesn't look appealing. Additionally, if you run the type of business that involves regular visits from clients, dirty concrete surfaces will cause them to associate your organization with a lack of professionalism.
After all, this is one of the main reasons offices tend to have dress codes for employees. When clients visit, it's important they see this is the type of business they can take seriously. This very same principle should also apply to the look of your property, and not merely the attire of your employees.
It's also worth noting that boosting curb appeal will, again, make your property a more comfortable place in which to spend time. This can have a profound impact on employee performance. If an employee arrives at work to see a dirty, ugly property, they'll immediately begin their shift feeling much less comfortable than they would if the property was clean and inviting. This can have a range of consequences, leading to everything from poor productivity to unprofessional customer service interactions. Avoid this by hiring professionals you can trust to help you maintain the appearance of your property.
The Importance of Hiring Experts
Never try to handle your concrete pressure washing needs yourself. Many people don't realize it's entirely possible to score or ruin your concrete permanently if you don't have the proper experience for the task. This can lead to major bills, as you'll likely have to resurface or replace it sooner than expected.
This is why it's also crucial that you prioritize experience and qualifications when choosing who to hire for your concrete pressure washing needs. As long as the technicians can reach your property in a reasonable timeframe, it's far smarter to hire experts with a proven track record in your area than it is to simply look for the business that's the closest.
Fortunately, the team at Diamond Roof Cleaning can get to any spot in Cherry Hill, NJ in less time than the average Super Bowl halftime show lasts. Each individual member of our team has over a decade of professional experience, and thanks to an abundance of glowing customer reviews, hiring this team gives you the peace of mind that comes with knowing you're in the hands of experts you can trust.
Want to learn more about scheduling concrete pressure washing for your home or commercial property? Give us a call at (609) 929-5812 today!
[divider_padding]

Why Choose Diamond Roof Cleaning
Unmatched Service & Technology
From our state of the art cleaning systems, advanced cleaning methods to insure the best and safest results, to our intensive employee training, you can rest assured that with Diamond Roof Cleaning your home is being treated by the best and most reliable pressure washing and exterior cleaning company in Southern New Jersey! But don't take our word for it, our more than 420 5-star reviews speak for themselves!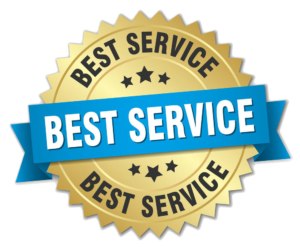 There Is Nothing We Can't Clean
Whether your property has vinyl or brick siding. Whether it is a multi-building apartment community or and single family home, the soft washing and pressure washing professionals at Diamond Roof Cleaning can clean almost anything! Amazing results and friendly service and standard with us! We are proud to serve these great communities: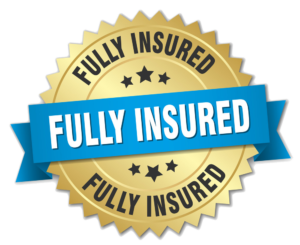 As homeowners, we all want to maintain the appearance and functionality of our homes. However, it's quite common to overlook one crucial element of our homes, our roofs. Your roof protects your home from environmental elements such as snow, rain, and extreme heat or cold. Unfortunately, it's easy to overlook the state of your roof…