Roof Cleaning & Pressure Washing In Marlton, NJ
Power Washing & Roof Cleaning Experts In Marlton, NJ
The Marlton, NJ area is a beautiful region in which to own a home or business. The greenery, combined with easy access to major cities and the shore, make it an ideal community.
As part of this gorgeous community, you likely want to keep your property looking its best as well. That can be challenging. Cleaning the exterior of a home or business involves a lot of work. It also often requires the use of tools you may not have on hand.
Don't worry if this is the case. At Diamond Roof Cleaning, we believe homeowners should spend more time enjoying their homes, and business owners should spend more time running their businesses. You shouldn't devote all your free time to cleaning and upkeep. Instead, hire us to handle your soft washing and pressure washing needs. The following are key services we offer:
House Washing in Marlton, NJ
Just about every homeowner understands the appeal of coming home from work to be greeted with a beautiful, clean house. A clean exterior simply makes it easier to relax on your own property. It can also make it much easier to sell your home if you ever plan to do so in the future. Curb appeal plays a major role in how valuable potential buyers perceive a home to be.
That doesn't mean you should spend all your weekends cleaning your own siding. This may in fact be dangerous. Many homeowners don't realize that their siding and related surfaces might not stand up to the force of a pressure washer.
We use a soft wash method instead. This involves removing debris and contaminants with a mixture of gentle water and special detergents. Hire Diamond Roof Cleaning, and you'll get the clean home you've always wanted, without the risk of damage.
Marlton's Best Roof Cleaning
Roof cleaning is another task that requires expert help. This is true whether you own a home or commercial property. The shingles used on most homes simply can't withstand pressure washing.
Thus, this is another instance in which you need soft washing service instead. On commercial roofs, it's also essential that care be taken to avoid damage.
That's not something you need to worry about when you trust us to clean your roof.
Pressure Washing
Do you have any concrete or similar surfaces on your property? We'll keep them looking their best for years. While you may be tempted to pressure wash these surfaces yourself, doing so is risky if you don't have experience using this type of equipment.
A pressure washer in the wrong hands can cause damage or harm others. You also might not clean your concrete surfaces as thoroughly as you intended if you don't have the proper expertise.
Optimize the lifespan of your hardscapes by trusting professionals to clean them instead.
Commercial Storefront Cleaning
Your storefront's visual appeal plays a major role in the success of your business. Even if you offer quality service, you'll struggle to attract customers if your business lacks curb appeal.
Guard against this (and ensure your business thrives!) by hiring us to clean your storefront on a regular basis.
We'll help you make the right impression on customers all year long.
Keep Your Property Looking Its Best with Help from Marlton, NJ's Pressure and Soft Washing Experts
You obviously need to know you're working with trustworthy professionals when hiring a team to help clean your property's exterior surfaces in Marlton, NJ. That's why you need Diamond Roof Cleaning, serving Marlton, NJ and the surrounding areas. We have over 13 years of experience providing these services throughout the region. We've also cultivated a stellar reputation among our customers during that time. To learn more about what we can do for you, call us today at (609) 929-5812 for a free estimate!
Why Choose Diamond Roof Cleaning
Unmatched Service & Technology
From our state of the art cleaning systems, advanced cleaning methods to insure the best and safest results, to our intensive employee training, you can rest assured that with Diamond Roof Cleaning your home is being treated by the best and most reliable pressure washing and exterior cleaning company in Southern New Jersey! But don't take our word for it, our more than 420 5-star reviews speak for themselves!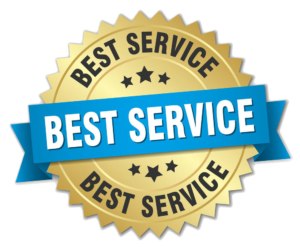 There Is Nothing We Can't Clean
Whether your property has vinyl or brick siding. Whether it is a multi-building apartment community or and single family home, the soft washing and pressure washing professionals at Diamond Roof Cleaning can clean almost anything! Amazing results and friendly service and standard with us! We are proud to serve these great communities: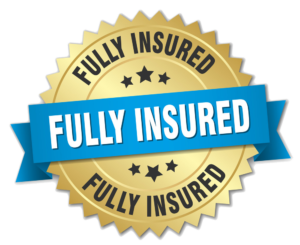 The holidays are just around the corner, which means it's time to start preparing your home for the festivities. While cleaning the interior of your home is essential, don't overlook the exterior. Your home's exterior is equally important and should be given proper attention as well. This year, why not invest in professional exterior pressure…