Roof Cost NJ | Replacement vs. Cleaning | New Jersey Roof Cost
Roof Cost in New Jersey | Replacement vs. Cleaning
The cost of a Roof Replacement in New Jersey is an important part to consider when compared to a Roof Cleaning. There are many reasons to replace your roof. For example, Missing Shingle tabs, Granule Loss due to Age or Defect, and Leaks in the roofing system. Another reason why roofs get replaced is because of Black Algae Roof Stains. We will discuss this later in the blog.
The average cost to replace an average asphalt roof is between 5,000 and 20,000 dollars depending on the size and pitch of the roof. Cedar and Slate roofs are an even higher cost but last much longer than asphalt. If you need to have plywood replace then the cost will go up as well. We always suggest that you have a Licensed and Insured Contractor complete the Roof Replacement. This will give you peace of mind after the work is done knowing that the work is backed by a warranty for workmanship from an actual company. As with any hiring process you should check the companies reputation before hiring them. See what type of reviews they have on sites like Google.com, Yahoo.com and Angie's List. All the aforementioned sites are free to belong to which allows anyone to write a review that is unbiased.
As mentioned in the first paragraph, consumers are replacing there roof due to Black Algae Roof Stains. This instance is where roof replacement is not the right answer. Replacing the roof because of roof stains adds trash to landfills that is unnecessary. If your roof is not leaking and the shingle tabs are in place and not missing then Roof Cleaning is the better option. A typical Roof Cleaning by a Licensed and Insured Professional Company should costs between 400-1600. There are many factors that go into the roof cleaning pricing such as how many stories and square footage of the roof, What type of pitch and What type of Roof System you have.
Diamond Roof Cleaning uses a soft wash technique to clean and remove black roof stains. With the use of specialty designed pumps and eco friendly cleaning solutions we can clean the roof without the use of pressure washers. We can also clean many steep roofs that other contractors cant because we do not have to get on the roof surface to perform our cleaning. We follow the ARMA ( asphalt Roofing Manufacture Association ) standard procedure on how to safely and properly clean a roof. They recommend against using power washing to clean the roof because it will remove and dislodge a lot of granules.
In conclusion before you go ahead and replace that roof prematurely for just being stained with algae give us a call and we will give you our up front opinion whether you just need a cleaning or if a replacement is in your best interest we will let you know with our free roof evaluation.
Call Today 609-929-5812 or fill out our free online estimate form.
Written by Diamond Roof Cleaning Google +
Posted in
Atco
,
Berlin
,
Buena
,
Cherry Hill
,
Deptford
,
Egg Harbor Twp
,
Franklinville
,
Hammonton
,
Marlton
,
Medford
,
Medford Lakes
,
Moorestown
,
Mt. Laurel
,
Mullica hill
,
North Wildwood
,
Ocean City
,
Roof Cleaning
,
Sewell
,
shamong
,
Vineland
,
Voorhees
,
Williamstown
Why Choose Diamond Roof Cleaning
Unmatched Service & Technology
From our state of the art cleaning systems, advanced cleaning methods to insure the best and safest results, to our intensive employee training, you can rest assured that with Diamond Roof Cleaning your home is being treated by the best and most reliable pressure washing and exterior cleaning company in Southern New Jersey! But don't take our word for it, our more than 420 5-star reviews speak for themselves!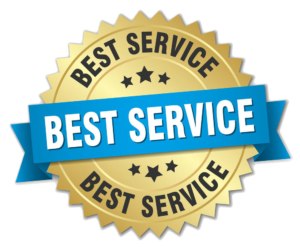 There Is Nothing We Can't Clean
Whether your property has vinyl or brick siding. Whether it is a multi-building apartment community or and single family home, the soft washing and pressure washing professionals at Diamond Roof Cleaning can clean almost anything! Amazing results and friendly service and standard with us! We are proud to serve these great communities: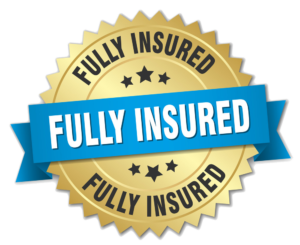 As homeowners, we all want to maintain the appearance and functionality of our homes. However, it's quite common to overlook one crucial element of our homes, our roofs. Your roof protects your home from environmental elements such as snow, rain, and extreme heat or cold. Unfortunately, it's easy to overlook the state of your roof…