Roof Cleaning Marlton NJ
Diamond Roof Cleaning offers low pressure safe roof cleaning in Marlton NJ. We use a special blend of soaps and cleaning agents to safely remove those dark unsightly stains from your roof. We never pressure wash the roof and recommend strongly not to hire a company that does. Our soft wash equipment is designed to deliver our Cleaning Solution to your roof with less than garden hose pressure. Our Equipment is all operated by 12 volt batteries that are eco friendly and do not burn fossil fuels. Our solution allows us to give our Marlton NJ clients instant results. We follow ARMA's strict guidelines of how to wash a roof without harm and without voiding the manufactures warranty. We are Soft Wash Systems Authorized and we have been cleaning roofs for 10 yrs. now.
Moss Removal Roof Cleaning Marlton NJ
Marlton NJ residents also have another problem to deal with besides black roof stains. Moss on roofs can cause further problems besides the cosmetic reasons. Moss is usually found where there is overhanging trees and most of the time it is on the north side of the roof. Once the spore has landed on your roof it will then attach itself to the shingle granules. At this point it will grow and spread underneath the actual shingle causing the shingle tab to lift. Once this happens it could either lead to a leak or a missing shingle tab that can be blown off during a wind storm. Our solution, once applied, will immediately kill the moss down to the root system. Once the moss is treated it will turn brown within 24 hrs. within 3 weeks it will break down and start to wash away. Typically it takes about 2-4 months for the moss to wash of with rain. The reason we do not wash it off right away is because it will damage the shingle by remove the granules because the root system has not had time to decay and detach itself. We do offer to rinse off the moss at the time of cleaning at an additional cost but this is highly not recommended.

Why Roof Cleaning Marlton
Choosing the right company to safely wash your roof in Marlton can be a tough decision. That's why we at Diamond roof cleaning try and make it as easy as 1,2,3. We give you up front honest pricing and we never up charge. We are fully insured and have more experience than any other company in the South Jersey area. safety is a big concern for us as we do not want any employee to get hurt. That is why we follow all OSHA recommended guide lines. Protecting your plants and property is another high priority at diamond roof cleaning. We use the safest cleaning solutions and always protect your plants and shrubs. We also using a plant wash at the end of each service to ensure that the plant thrive after we are done. In some cases the shrubs and plant life look better after we are finished.
Roof Cleaning Marlton
Power Washing Marlton
Did you know that we are a full exterior cleaning company as well as a expert roof cleaning company? Well we are also experts in the art of soft washing. The use of power washing is only needed for concrete, brick and other hard surfaces.
Soft washing is what we use on deck, siding, fences, and most any other surface on your home. Soft washing is the most effective and long lasting technique out there and we have mastered it. Our cleaning last between 2-3 yrs. That's    We spend 40 plus hrs a yr training our employees and update our process when a better product comes out from our suppliers.
When you want high quality service at an affordable price give Diamond Roof Cleaning a call at 609-929-5812 and speak to the owner Mike directly. He will help you with all your cleaning needs and find a price that is right for you and your budget. Or click here to fill out a free online request form.
Other services that Diamond Roof Cleaning offers:
by Mike derose
Why Choose Diamond Roof Cleaning
Unmatched Service & Technology
From our state of the art cleaning systems, advanced cleaning methods to insure the best and safest results, to our intensive employee training, you can rest assured that with Diamond Roof Cleaning your home is being treated by the best and most reliable pressure washing and exterior cleaning company in Southern New Jersey! But don't take our word for it, our more than 420 5-star reviews speak for themselves!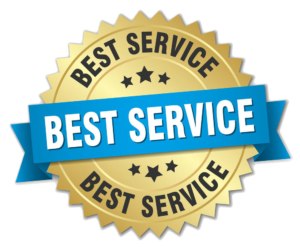 There Is Nothing We Can't Clean
Whether your property has vinyl or brick siding. Whether it is a multi-building apartment community or and single family home, the soft washing and pressure washing professionals at Diamond Roof Cleaning can clean almost anything! Amazing results and friendly service and standard with us! We are proud to serve these great communities: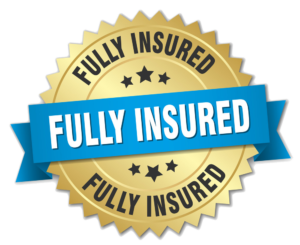 As homeowners, we all want to maintain the appearance and functionality of our homes. However, it's quite common to overlook one crucial element of our homes, our roofs. Your roof protects your home from environmental elements such as snow, rain, and extreme heat or cold. Unfortunately, it's easy to overlook the state of your roof…