Roof Cleaning Atco NJ
Diamond Roof Cleaning has been proudly serving the Atco, NJ area for over 7 yrs. We have perfected our roof cleaning method over the years and we are now able to offer you a 5 year limited warranty. We use high grade soaps and we actually care about our customers and their needs. We pride ourselves on great customer service, great work, and going above and beyond the customers expectations. Call on the company that will give you the best results at affordable prices.
Atco NJ roof cleaning is an important part of roof maintenance. Just like we wash our cars to keep clean we should also keep our house and roof clean not only to look its best but to continue the proper functionality of the roof. Replacing your roof because of roof stains is no the answer. Roofing systems today will last up to 30 plus years if maintained properly. That right there is a huge cost savings over roof replacement.
Let's talk about what is growing on your Atco NJ roof. The black stains you see are a for of cyanobacteria call Gloeocapsa Magma. This form of bacteria generally will grow in wet and damp areas on the northern side. It will feed off the limestone that is in the shingle, causing the granules to become loose. Overtime you will see a more rapid loss of granules than normal. The granules are there to provide the color and last layer of protection for the shingle. Also it will reflect the sunlight to keep the attic cooler. When the black roof stains are present the roof will become hotter and therefore not be able to keep the attic at a cooler temperature.
Moss roof cleaning in Atco NJ is another important part of roof maintenance. Moss will grow every year and in most cases it will take over the whole roof. The main problem with moss is that it will attach itself to the granules and eventually will grow underneath the shingle table causing a potential leak. At Diamond Roof Cleaning we treat the moss from the top down to the root. We treat it like a weed in the driveway killing it and letting it fall off naturally. Now you say why don't you wash it off right away? The answer is simple. If we were to force off the moss before it has decomposed then there would be a chance that we could do more damage than good to the shingle. Our process never uses high pressure and we always have a 100% successful cleaning rate since the first roof we have done back in 2007.
Our system that we use to clean roofs is a low to no pressure system that is fully self contained. We use 12volt pumps that are rated at 60 psi and 7 gallons per minute. We use these pumps because they are effective and quite. We also have a self charging system onboard the truck so we can charge the batteries while we drive form job to job. Our mixing process is hands free. That means we never touch the solution with our hands and all we have to do is turn valves to make our mix. Our mix is calculated per job and made on site so that it is fresh and effective. Since we are a self contained unit there is never a need for us to use a heavy trailer which makes us more efficient in our process.
Everything we do is a system is carried out on every job by our amazing employees. Our employees our Trained, Certified and Uniformed. They have been with us for over 5 years and are the best in the business. We Care about every job we do whether big or small. We always go above and beyond our customers expectations. Customers Service is a big value for Diamond Roof Cleaning.
Call 609-929-5812 or click here to fill out an online form for a 1 hr rapid quote.
By Mike Derose
Why Choose Diamond Roof Cleaning
Unmatched Service & Technology
From our state of the art cleaning systems, advanced cleaning methods to insure the best and safest results, to our intensive employee training, you can rest assured that with Diamond Roof Cleaning your home is being treated by the best and most reliable pressure washing and exterior cleaning company in Southern New Jersey! But don't take our word for it, our more than 420 5-star reviews speak for themselves!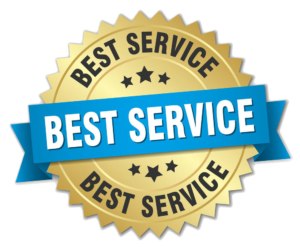 There Is Nothing We Can't Clean
Whether your property has vinyl or brick siding. Whether it is a multi-building apartment community or and single family home, the soft washing and pressure washing professionals at Diamond Roof Cleaning can clean almost anything! Amazing results and friendly service and standard with us! We are proud to serve these great communities: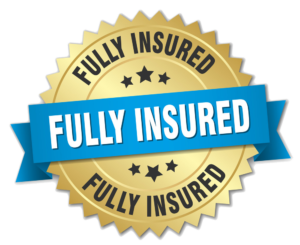 Your home's roof is one of its most important components, protecting you and your family from the elements and ensuring that your property remains safe and sound. However, over time, your roof can accumulate debris, moss, algae, and other forms of buildup that can compromise its structural integrity and lead to costly repairs. In this…