Roof Cleaning Mt. Laurel, NJ | New Jersey Roof Cleaning
Roof Cleaning Mt. Laurel NJ
Mt. Laurel NJ residents have been wondering what is on my roof and why are those stains there? Well the answer is the black roof stains are from an algae called Gleocapsa Magma. What this algae does is it eats the limestone filler loosing up the granules on the shingle. This will cause the shingle to break down faster causing you the homeowner to have to replace your roof sooner. Another culprit to destroying roofs is Moss and Lichen. The moss and lichen will attach to your roofs surface and start to work its way under the tad lifting it up. This can lead to lost shingle tabs during storms and eventually cause a roof leak which could be very costly.
The good news is Diamond roof cleaning has been leading the way for roof cleaning in Mt. Laurel New Jersey. We are always learning and applying the best techniques to our specialty service of roof cleaning. We have recently joined up with a company called soft wash systems based out of Florida. They have over 20 years in the roof and exterior cleaning industry and now offer equipment and cleaning soaps that are at the fore front of the industry and very high grade soaps that have cleaning power plus sanitizing power as well. We are an Authorized company thru them and with that we adhere to a 50 point standard that allows us to be safe and deliver a high quality finished product for our clients. We also go thru 40 plus hours of hands on training along with 16 hours of classroom training as well. This allows us to never become complacent and always perform our best work for our clients.
Some contractors tell their clients its magic but we know its more science than anything else. Using the right cleaning agents allows us to 99.99% eliminate all the black ugly roof spore that are causing the stains. We are also to fully treat and kill any type of roof moss and lichen. Below is an example of a roof we cleaned. The pictures are untouched and taken the same day.
Free Estimates
Diamond roof cleaning is Fully insured with 1 million in general liability and 1 million in workman's comp. We are also fully background checked thru a third party called AskTheSeal.com. From the owner to all our employees we wear a badge with all our credentials on it this way you know exactly who is coming to your home. ( We all Passed with flying colors) . Our owner Mike DeRose emphasizes this because of his law enforcement background and this was important to him to give his clients confidence in hiring his company and feeling safe about having people working at their home.
Diamond Roof Cleaning strongly suggest to never let anyone power wash your roof. Not only will this void any warranty you may have but it will do irreversible damage that can only be fixed thru replacement. We are trying to prevent the replacement of your roof by doing maintenance in the form of a roof cleaning using our soft wash method. We clean Black and moss filled shingle roofs, Cedar roofs, TPO flat roofs, Slate roofs, and tile roofs.
Give a call to for a sparkling tomorrow at 609-929-5812 or fill out our free estimate for on our contact page.
Why Choose Diamond Roof Cleaning
Unmatched Service & Technology
From our state of the art cleaning systems, advanced cleaning methods to insure the best and safest results, to our intensive employee training, you can rest assured that with Diamond Roof Cleaning your home is being treated by the best and most reliable pressure washing and exterior cleaning company in Southern New Jersey! But don't take our word for it, our more than 420 5-star reviews speak for themselves!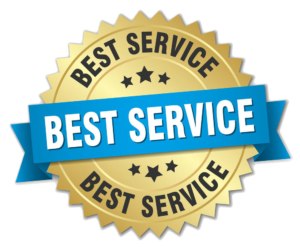 There Is Nothing We Can't Clean
Whether your property has vinyl or brick siding. Whether it is a multi-building apartment community or and single family home, the soft washing and pressure washing professionals at Diamond Roof Cleaning can clean almost anything! Amazing results and friendly service and standard with us! We are proud to serve these great communities: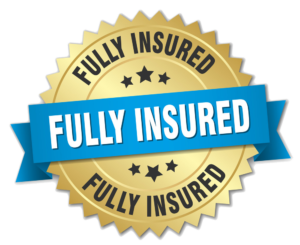 Your home's roof is one of its most important components, protecting you and your family from the elements and ensuring that your property remains safe and sound. However, over time, your roof can accumulate debris, moss, algae, and other forms of buildup that can compromise its structural integrity and lead to costly repairs. In this…