Power Washing Vineland NJ | Pressure Washing Vineland NJ | Soft Washing Vineland NJ
Power Washing Vineland NJ
Power Washing in Vineland NJ is one of the best and affordable ways to increase the curb appeal to your home. Our Innovative Soft Wash Process will allow us to safely wash your home without the use of high pressure. Many contractors still believe that blasting your home with 3000 psi is the right way to clean. Well after some research and trial and error we have discovered Soft Washing to be the Safest and Most Effective way to properly clean your siding.
The main difference between Vineland power washing and soft washing is that power washing relies on the pressure of the water to clean the surface. While it may look clean when finished the pressure cannot effectively kill the algae spores that are penetrated into the surface. So what the pressure is doing is removing the top layer of algae. This is fine for a temporary fix but the algae will most likely be back within 6-8 months.
Vineland Soft Washing
Our Vineland Soft Washing Process actually kills and removes the green and black algae that is growing on your siding. We apply our special cleaners using a low voltage low pressure pump ( 60psi ) and we allow the solution to penetrate and work. You will see the green algae disappear in front of your eyes. We then follow that with our low pressure rinse (100psi). We use a special pump that is powered by Electric that delivers up to 9 gallons per minute, We carry our own electric generator so we do not need to hook up to your home.
Our equipment is all truck mounted which means we can effectively get into tight places and not have to find parking for those big trailers like other contractors. Everything we need to properly clean your siding is literally on the truck.
Pressure Washing Vineland NJ
Now there is times where pressure washing is needed. Power washing concrete is one of those times. Concrete can be cleaned using soft wash methods but its not instant results. So we do a 3 step process when it comes to cleaning concrete in Vineland NJ. First we apply our soft wash solution to the concrete, we allow it to dwell and penetrate for 15- 25 minutes depending on how soiled the concrete is. We the proceed to power wash the concrete using our 8 gpm 3000psi power washer and our surface cleaner. Our surface cleaner with clean a path of 20 inches at one time leaving an uniform finish.
After all the concrete has been power washed we then rinse off all the dead algae and dirt. After this we again apply our Soft Solution  again to kill any residual algae leaving your concrete looking its best. Below is a picture of step two in our three step process.
Deck Cleaning Vineland NJ
Having your deck cleaned in Vineland NJ is part of your yearly maintenance. This should be done by a professional contractor. We use the right soaps and cleaners to help make your deck look its best, without using high pressure power washing. We use a gentle approach when it comes to wood because we do not want to damage the surface of the wood making it difficult to repair. Every 2-3 years you should have the deck retreated with a stain or sealer. We only offer staining and sealing up till may 31st then back again in September. We use contractor grade products that have been tested and approved for their durability. Don't just let anyone maintain your Vineland deck. Make sure that your contractor is licensed and Insured and can  provide a copy of Insurance.
Solar Panel Cleaning Vineland NJ
We also provide Commercial and Residential Solar Panel cleaning to the area of Vineland NJ. Click here to read more info on how we can improve the performance of your panels today.
Roof Cleaning Vineland NJ
Lastly we our main service is cleaning Vineland NJ roofs. Diamond Roof Cleaning is the experts in the tri state area when it comes to roof cleaning. Click here to read more info on Vineland Roof Cleaning and to See Our Great Before and After Pictures.
We are your full exterior cleaning company and the number one choice for Vineland NJ residents. Click Here to see what our past customers have to say about us.  We are A rated on Angie's list with over 30 reviews.
Give us a call today at 609-929-5812 or click here to fill out our online free estimate form.
Why Choose Diamond Roof Cleaning
Unmatched Service & Technology
From our state of the art cleaning systems, advanced cleaning methods to insure the best and safest results, to our intensive employee training, you can rest assured that with Diamond Roof Cleaning your home is being treated by the best and most reliable pressure washing and exterior cleaning company in Southern New Jersey! But don't take our word for it, our more than 420 5-star reviews speak for themselves!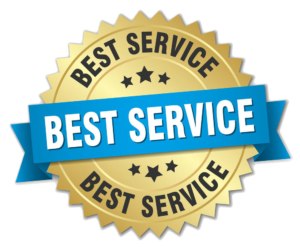 There Is Nothing We Can't Clean
Whether your property has vinyl or brick siding. Whether it is a multi-building apartment community or and single family home, the soft washing and pressure washing professionals at Diamond Roof Cleaning can clean almost anything! Amazing results and friendly service and standard with us! We are proud to serve these great communities: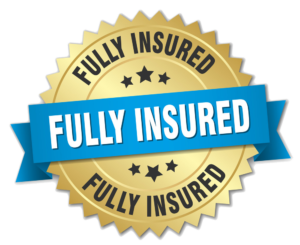 As homeowners, we all want to maintain the appearance and functionality of our homes. However, it's quite common to overlook one crucial element of our homes, our roofs. Your roof protects your home from environmental elements such as snow, rain, and extreme heat or cold. Unfortunately, it's easy to overlook the state of your roof…