Caring For Your Deck After Winter
Like most animals (and some humans) everything is emerging from a long winter slumber to greet the coming Spring. As the snow starts to melt away you may finally be getting access to an area of your home that you haven't seen in some time…your deck! It's been a tough several months for your deck. Autumn and winters here in Medford, NJ come with two things that can really take their toll on the surface of your wooden deck: decaying leaves and snow. So as your minds naturally turn to planning your spring cleaning list, and getting your property ready for the coming barbecues and hanging out with friends and family that come with warmer months, here are some reasons that deck cleaning is so important after these winter months.
Destructive Decay Of Leaves
Fall foliage is beautiful; there is no doubt about it. But as those beautiful leaves from last season fell off the trees and onto your wooden deck surface they slowly started to decompose. If they weren't swept away promptly they start to release a substance called tannic acid. If you have ever picked up a leaf off of the sidewalk or a deck and the outline of the leave remains as a stain, then you have seen first hand what tannic acid can do. It will stain your deck. Leaves that weren't swept away promptly get trapped into place with the falling snow of winter and there they wait…decomposing. If, as the snow melts away, you see leaves that have been trapped on the surface of your wooden deck, then there is a good chance that a nasty stain lays underneath them. Oh, about all that snow that fell on your deck this year…
How Does Snow Affect Your Deck?
Outside of a bolt of lightning, snow is the worst short-term weather event that your wooden deck has to endure. Why? Daily winter temperatures here in Medford, NJ can fluctuate between above freezing and below freezing on a daily basis. So that snow piled on your deck melts a little in the day and re-freezes at night, day after day, night after night. As the water from these daily mini-melts seeps into the cracks and sits on the surface of your wooden deck it can dull the surface of your wooden deck and promote slippery mold growth when thawed. What's worse, when paired with any decomposing organic matter (remember those leaves?) the water acts as a catalyst and can speed up decay, releasing even more tannic acid and creating an even bigger stain on the surface of your deck. When finally unveiled in the spring your deck can suddenly look dull, gray and stained.
Your Local Deck Cleaning Specialist
If either or both of the scenarios apply to you fear not. Your deck is not stained forever. For over 10 years the deck cleaning experts at Diamond Roof Cleaning have been providing the highest quality deck cleaning to homeowners in the Medford, NJ area. Utilizing only the finest equipment and cleansers we can help your deck shake off the winter blues and restore the rich, vibrant appearance of your wooden surface safely and efficiently. Get the jump on all the summer fun that is sure to come by scheduling your deck cleaning service today!
Call or click the button below to request your free estimate!
[divider_padding]

Why Choose Diamond Roof Cleaning
Unmatched Service & Technology
From our state of the art cleaning systems, advanced cleaning methods to insure the best and safest results, to our intensive employee training, you can rest assured that with Diamond Roof Cleaning your home is being treated by the best and most reliable pressure washing and exterior cleaning company in Southern New Jersey! But don't take our word for it, our more than 420 5-star reviews speak for themselves!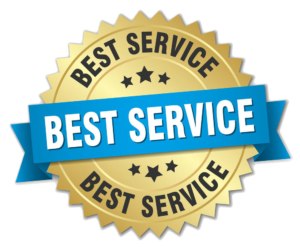 There Is Nothing We Can't Clean
Whether your property has vinyl or brick siding. Whether it is a multi-building apartment community or and single family home, the soft washing and pressure washing professionals at Diamond Roof Cleaning can clean almost anything! Amazing results and friendly service and standard with us! We are proud to serve these great communities: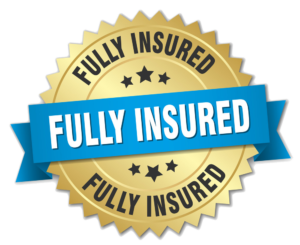 As homeowners, we all want to maintain the appearance and functionality of our homes. However, it's quite common to overlook one crucial element of our homes, our roofs. Your roof protects your home from environmental elements such as snow, rain, and extreme heat or cold. Unfortunately, it's easy to overlook the state of your roof…