Concrete Cleaning – Don't Skip The Spring Maintenance
Most of the homes here in Medford, NJ are surrounded by a large amount of concrete. Everything from sidewalks, driveways, porches, and even the patio out back are made of concrete. This should come as no surprise since concrete, one of the most commonly used building materials is extremely durable and holds up well under the frequent traffic that these areas typically have. So while the concrete around your home may stay intact, keeping it looking great and safe to walk on requires some maintenance to be performed from time to time. This maintenance typically comes in the form of concrete cleaning or power washing. Here are a couple of reasons you should have your concrete power washed this spring.
Concrete Has Pores?
Because of its hard surface, you may not think of concrete as a porous material but in reality, it is. Being made from a mix of gravel, sand, and cement there are tiny holes in the surface of your concrete. These holes give concrete it's rough texture and improves traction, however, they also provide a place for grime and bacteria to collect. Over time, dirt, grime, bacteria, even mold and mildew, will collect in the small pores of your concrete driveways, sidewalks, and patios. How do you know if this is happening? You will see it happen right before your eyes. Your once bright white concrete slowly becomes darker, dirtier looking. You may even notice black patches appearing and spreading. If you have seen these kinds of stains then this is likely the case with your home. However, these stains don't just look bad. If left unchecked the grime, mold, and bacteria will only multiply, and as they spread out you will see thicker, darker patches spreading over all of your concrete. These patches are extremely slippery when wet. This can lead to increased slip and fall accidents, which can be dangerous for you and your family!
Power Washing – Restore The Like New Appearance
So if you have noticed that the state of the concrete around your Medford, NJ home has deteriorated what should you do? Consider the benefits of having your concrete professionally power washed. Power washing removes stains, mold, and mildew that may have built up over years of growth. So should you power wash your concrete yourself? You could, but without the correct equipment and techniques, you may not remove all of the bacteria, mold, and mildew. If you don't remove all traces of them, then in a matter of weeks your concrete (that you spent ALL weekend cleaning) will end up looking exactly the same as before you cleaned it!
The Diamond Standard Of Clean
At Diamond Roof Cleaning, our concrete cleaning experts have been helping residents in the Medford, NJ area enjoy the benefits of sparkling clean concrete for over a decade. By putting our industry leading techniques and equipment to work on your concrete you can expect yours to shine! Our commercial grade equipment provides a deep cleaning that removes all contaminants and keeps your concrete looking great! You just can't replicate our results using pressure cleaning equipment purchased at a retail store.
Remember, spring is a time when mold and mildew start to grow. Keep your curb appeal high and your concrete looking great with power washing service from Diamond Roof Cleaning. We are proud to serve Medford, NJ and the surrounding area!
Give us a call at 609-929-5812 or click the button below
[divider_padding]

Why Choose Diamond Roof Cleaning
Unmatched Service & Technology
From our state of the art cleaning systems, advanced cleaning methods to insure the best and safest results, to our intensive employee training, you can rest assured that with Diamond Roof Cleaning your home is being treated by the best and most reliable pressure washing and exterior cleaning company in Southern New Jersey! But don't take our word for it, our more than 420 5-star reviews speak for themselves!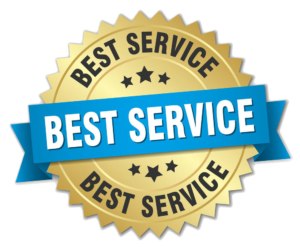 There Is Nothing We Can't Clean
Whether your property has vinyl or brick siding. Whether it is a multi-building apartment community or and single family home, the soft washing and pressure washing professionals at Diamond Roof Cleaning can clean almost anything! Amazing results and friendly service and standard with us! We are proud to serve these great communities: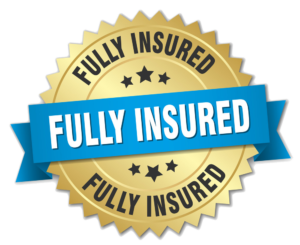 The holidays are just around the corner, which means it's time to start preparing your home for the festivities. While cleaning the interior of your home is essential, don't overlook the exterior. Your home's exterior is equally important and should be given proper attention as well. This year, why not invest in professional exterior pressure…