Deck Cleaning – Make Your Deck The Destination It Should Be!
Who doesn't love to spend a Saturday afternoon lounging around on their back deck enjoying the warm summer sun? BBQ's and spending time with friends and family are a great reward for working so hard thru the week. That experience isn't quite the same when the deck of your Marlton NJ home greets everyone with mold, mildew, dirt, and grime! The good news is Diamond Roof Cleaning is here to help! For over a decade the deck restoration experts at Diamond Roof Cleaning have delivering top of the industry deck cleaning solutions to homeowners all across Marlton!
What's Plaguing Your Deck?
As a building material, wood is about as versatile as they come. We have been building homes, ships, even airplanes with them for hundreds and in some cases thousands of years. So wood is a natural and great choice for your deck. When it is clean and looking its best, the wooden surface of your deck adds warmth and elegance to your outdoor living space. The problem is that, as an organic material, wood is porous constantly reacts to the elements. All the snow and rain that we get year after year deaden the once bright appearance of your wood deck – going from bright and brown to dull and gray. All the dirt that gets tracked onto your deck contributes to the growth of algae, mold, and mildew that are an eyesore and create dangerously slippery conditions.
Our Deck Cleaning Solution
At Diamond Roof Cleaning we have seen decks of all shapes, sizes, and conditions and have cleaned them all! But our experience tells us that no two decks are the same so we tailor our deck cleaning solution to your individual deck. With our deck cleaning service you get:
Tailored Cleaning For Your Wood – Different types of wood need to be cleaned differently so whether your deck is made from cedar, redwood, or pressure treated wood you can rest assured that we have the experience and equipment to clean it right!
Stain-Free Results – No matter what is plaguing your wood deck be it mold, algae, or dirt, we can get rid of it safely and efficiently. Only leaving behind the beautiful deck that you remember!
Improved Safety & Traction – By removing mold, algae, and dirt buildup you are not only making your wood deck look great but you are also decreasing the risk of slip and fall accidents!
The BEST Equipment & Cleaners – With Diamond Roof Cleaning you are getting Marlton's leader in deck restoration services. With state of the art equipment and fast, friendly service we get your deck looking great!
Get The Deck That You Deserve
It's our goal to make sure that our customers have experience the perfect deck. That is why our deck cleaning service always delivers a final result that really does make this the top destination of your property. With so many homeowners in and around Marlton NJ already counting on Diamond Roof Cleaning you can count on us to give your hardworking deck the best cleaning possible!
But don't just take our word for it. We invite you to read our 5-star reviews on Google and Facebook.
[divider_padding]

Why Choose Diamond Roof Cleaning
Unmatched Service & Technology
From our state of the art cleaning systems, advanced cleaning methods to insure the best and safest results, to our intensive employee training, you can rest assured that with Diamond Roof Cleaning your home is being treated by the best and most reliable pressure washing and exterior cleaning company in Southern New Jersey! But don't take our word for it, our more than 420 5-star reviews speak for themselves!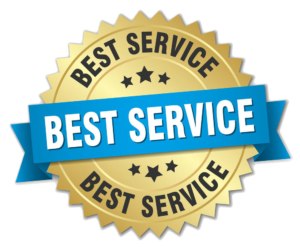 There Is Nothing We Can't Clean
Whether your property has vinyl or brick siding. Whether it is a multi-building apartment community or and single family home, the soft washing and pressure washing professionals at Diamond Roof Cleaning can clean almost anything! Amazing results and friendly service and standard with us! We are proud to serve these great communities: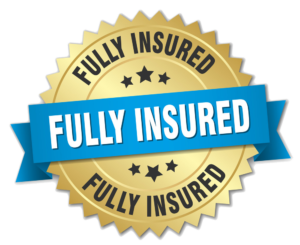 As homeowners, we all want to maintain the appearance and functionality of our homes. However, it's quite common to overlook one crucial element of our homes, our roofs. Your roof protects your home from environmental elements such as snow, rain, and extreme heat or cold. Unfortunately, it's easy to overlook the state of your roof…