Low Pressure Roof Cleaning In Moorestown NJ
With the bulk of summer behind us, your home here in Moorestown NJ has endured just about everything this season. It has stood up to heavy thunderstorms that dump buckets of rain while whipping up dirt and debris to scorching sun and heat. So you might think that it is understandable if your roof doesn't look as bright as it used to, perhaps it even has some black streaks that look like dirt on it. If that is the case with your home, it is urgent that you understand one thing, those black streaks and patches aren't dirt, they are an aggressive bacteria called Gloeocapsa Magma, and they are eating your roof. Literally. However, with roof cleaning service from Diamond Roof Cleaning, you have a completely safe and effective way to combat this menacing threat to your roof.
The Threat To Your Roof
The climate and environment here in Moorestown, and really in Southern New Jersey as a whole, create just the kind of conditions that allow the bacteria to thrive. Spreading through the air, the bacteria feed off of the limestone filler that is present in your shingles. As it eats its way through your roof it leaves behind tiny holes and small gaps between shingles where water can penetrate your roof, ultimately leading to thousands of dollars in damages. Before that happens, you'll notice that your paying higher energy costs to keep your home cool during these summer months. Why? As your shingles are covered by the black streaks, they lose the ability to
Our No Pressure Roof Cleaning
Because your roof is one of the most important systems in your home you don't want to leave its maintenance to chance. Experience matters. At Diamond Roof Cleaning we are proud to be pioneers in using a specialized roof cleaning process called soft washing in our area. By leveraging the cleaning power of our carefully formulated cleansers and a low pressure water rinse we can remove years of dirt, debris, mold, lichens, and bacteria. Our roof cleaning method is far superior to high pressure techniques in both cleaning power and safety, as using water at high pressures is extremely damaging your shingles! By contrast, our soft wash roof cleaning service helps to extend the life of your shingles by safely removing debris and contaminants that would otherwise shorten their lifespan!
Moorestown NJ's Roof Cleaning Experts
Pressure washing is great for many surfaces around your home, but not for your roof. Which is why, for more than a decade, homeowners all across Moorestown NJ have been turning to Diamond Roof Cleaning! Our state of the art soft wash roof cleaning is the best way to remove unsightly black streaks and enjoy the tremendous curb appeal that comes from having a spotless roof. We guarantee you'll love the results. Seriously. With our 5-year spot-free roof warranty you can be assured that your roof will look great and last longer!
But don't just take our word for it. We invite you to read our 5-star reviews on Google and Facebook.
Afterward, give us a call at 609-929-5812 or click the button below for your free roof cleaning estimate!
[divider_padding]

Why Choose Diamond Roof Cleaning
Unmatched Service & Technology
From our state of the art cleaning systems, advanced cleaning methods to insure the best and safest results, to our intensive employee training, you can rest assured that with Diamond Roof Cleaning your home is being treated by the best and most reliable pressure washing and exterior cleaning company in Southern New Jersey! But don't take our word for it, our more than 420 5-star reviews speak for themselves!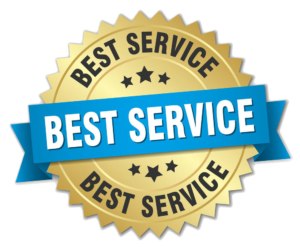 There Is Nothing We Can't Clean
Whether your property has vinyl or brick siding. Whether it is a multi-building apartment community or and single family home, the soft washing and pressure washing professionals at Diamond Roof Cleaning can clean almost anything! Amazing results and friendly service and standard with us! We are proud to serve these great communities: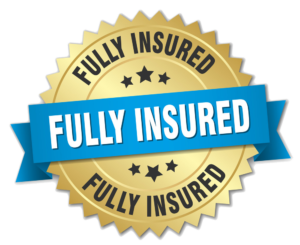 As homeowners, we all want to maintain the appearance and functionality of our homes. However, it's quite common to overlook one crucial element of our homes, our roofs. Your roof protects your home from environmental elements such as snow, rain, and extreme heat or cold. Unfortunately, it's easy to overlook the state of your roof…