Picking The Right Power Washing Company In Southern New Jersey
Having your home and exterior surfaces professionally power washed can be an exciting thing. Who doesn't want their home to look great and have the kind of curb appeal that is the envy of all the neighbors? When in the hands of trained and experienced professionals, power washing can deliver just that! Homeowners here in Medford and all over Southern New Jersey often tell us how different their property looks after our power washing service. How much brighter the paint on their home is and how white and clean their concrete is. But, in the hands of inexperienced, poorly trained individuals, power washing can do real and lasting damage to your home and even the concrete surfaces around it. So if you are thinking about hiring a power washing contractor to clean your home what are some things you should look out for? Besides asking how long they have been in the industry (which you absolutely should do!), how do you separate the professionals from the pretenders?
Check Their Reputation
Like most homeowners today you'll likely begin your search for a power washer online. One of the first things you should check is the reputation of the power washing company you are considering. Check online reviews from sites such as Google and Facebook. A power washing company that has many reviews obviously has the experience that you are looking for, what's more, these reviews give you a reliable gauge on the kind of service that you can expect. Remember, it's easy to say you have great service; it's a whole other thing to demonstrate it time after time.
What Does Their Equipment Say
A reputable power washing company will use professional grade equipment. At Diamond Roof Cleaning, for example, our power washing crews have flatbed mounted, commercial grade equipment that is state of the art and well-maintained. If the power washing company that you are considering shows up to your home with the same pressure washing unit that you say at Home Depot then you should politely send them away. You need the best equipment to get the best, longest lasting results.
Technique – Not All Surfaces Are Equal
Another thing to look out for is how the prospective company plans to clean your property. Don't be afraid to ask questions! A knowledgeable power washer knows that different surfaces require a different type of cleaning. So if are looking to have your house or roof washed and the power washing contractor that you are considering explains that they use traditional high-pressure washing techniques then that is a red flag! High pressure will cause very expensive damage to your roof and the siding of your home. At Diamond Roof Cleaning, we were one of the first companies in Medford and all of Southern New Jersey to adopt the soft washing technique for sensitive surfaces, ensuring that we have the right technique to clean any surface around your home. Even your home itself! If the contractor you are speaking to doesn't soft wash, or worse yet, doesn't even know what soft washing is then you should move on.
Are They Insured?
This one can separate the men from the boys and is really about protecting you, the homeowner. Mistakes and accidents can cost homeowners big time, make sure your power washing company has insurance, do be afraid to ask how much it covers. Unfortunately, lots of upstart pressure washing services are not insured and you could end up paying the price for their negligence.
Get The Clean You & Your Home Deserve
At Diamond Roof Cleaning, we have been providing soft washing and power washing services for over a decade and we have seen the devastating results that can come from a homeowner choosing an inexperienced or disreputable contractor in an effort to save a few dollars. Don't make that mistake. Join the thousands of other homeowners and trust the proven experience, reliability, and results that can only come from the power washing experts here at Diamond Roof Cleaning.
[divider_padding]

Why Choose Diamond Roof Cleaning
Unmatched Service & Technology
From our state of the art cleaning systems, advanced cleaning methods to insure the best and safest results, to our intensive employee training, you can rest assured that with Diamond Roof Cleaning your home is being treated by the best and most reliable pressure washing and exterior cleaning company in Southern New Jersey! But don't take our word for it, our more than 420 5-star reviews speak for themselves!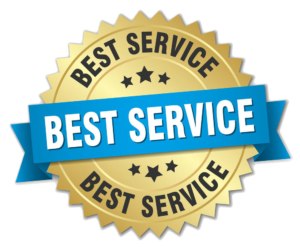 There Is Nothing We Can't Clean
Whether your property has vinyl or brick siding. Whether it is a multi-building apartment community or and single family home, the soft washing and pressure washing professionals at Diamond Roof Cleaning can clean almost anything! Amazing results and friendly service and standard with us! We are proud to serve these great communities: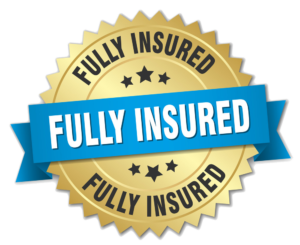 As homeowners, we all want to maintain the appearance and functionality of our homes. However, it's quite common to overlook one crucial element of our homes, our roofs. Your roof protects your home from environmental elements such as snow, rain, and extreme heat or cold. Unfortunately, it's easy to overlook the state of your roof…