The Truth About Soft Wash Roof Cleaning In Cherry Hill NJ
It is the biggest part of anyone's home. It is also the part that gets taken for granted most often. The part that no one seems to care much about until there is a big storm or a leak in the attic. It's the part of the house that we entrust to protect our most important asset…the lives of our families and ourselves. The roof, often the most forgotten but most needed part of any home. With proper care and attention your roof can reliably protect your family, your home, and its contents for years and years. If you have done any research on roof cleaning you may have seen the term soft wash roof cleaning pop up. By far and away soft wash roof cleaning is the best way to ensure that your roof will be doing its job for many years and at Diamond Roof Cleaning, we have been the company that homeowners in Cherry Hill NJ turn to for expert soft wash roof cleaning for over a decade!
Myths About Soft Wash Roof Cleaning Scrubbed Away
Soft washing may seem to be scary if you are not exactly sure what it is, or what it will do. Some questions may come up such as, what are the dangers? Will it damage my roof? What are some of the benefits to soft washing my roof?
The process of soft wash roof cleaning is perfectly safe, especially in the hands of our specially trained roof cleaning technicians. As evidenced by our amazing 5-star customer reviews, our soft wash roof cleaning process produces results that no one else can. Another big concern when it comes to roof cleaning is safety; the safety of your family, pets, and even the beautiful environment you worked so hard to achieve and maintain around your home. Bleach and other harsh chemicals are never on the list at Diamond Roof Cleaning. As homeowners, we understand the concern, and strive to provide the safest roof cleaning services for you, and your family's most important structure. Our technicians only clean your roof using specially formulated, environmentally friendly cleansers. With our 5-year spot free warranty you can rest assured that there will be no damage to your roof after being soft washed and the quality will last! No harsh chemicals are used, there is no danger of leaks and it leaves a lasting impression on the entire neighborhood.
Benefits of soft wash roof cleaning
There are many benefits to soft washing your roof one of the most obvious being it prolongs the life of your roof, saving you from big repair bills that plague homeowners who do not maintain their roof.
Roof shingles and tiles can develop mold, algae, dark black roof streaks, and stains. Diamond Roof Cleaning puts an end to these eyesores with soft wash roof cleaning, keeping our customers satisfied since 2006. For over a decade we have been providing piece of mind to homeowners all over Cherry Hill, NJ. When you have Diamond Roof Cleaning wash your roof you can rest assured that the most important structure over your family will be able to do its job well into the future!
[divider_padding]

Why Choose Diamond Roof Cleaning
Unmatched Service & Technology
From our state of the art cleaning systems, advanced cleaning methods to insure the best and safest results, to our intensive employee training, you can rest assured that with Diamond Roof Cleaning your home is being treated by the best and most reliable pressure washing and exterior cleaning company in Southern New Jersey! But don't take our word for it, our more than 420 5-star reviews speak for themselves!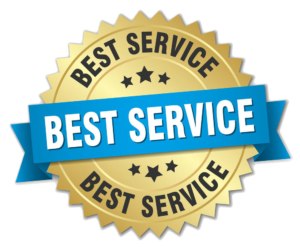 There Is Nothing We Can't Clean
Whether your property has vinyl or brick siding. Whether it is a multi-building apartment community or and single family home, the soft washing and pressure washing professionals at Diamond Roof Cleaning can clean almost anything! Amazing results and friendly service and standard with us! We are proud to serve these great communities: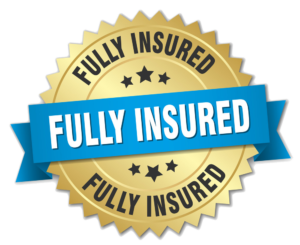 As homeowners, we all want to maintain the appearance and functionality of our homes. However, it's quite common to overlook one crucial element of our homes, our roofs. Your roof protects your home from environmental elements such as snow, rain, and extreme heat or cold. Unfortunately, it's easy to overlook the state of your roof…