Pressure Washing – Renew Your Property This Spring
Springtime, it really is coming, we promise. Although it may not feel like it today, spring will soon be upon as and what a great time of year it is here in Southern New Jersey! It's a time when all things are being reborn for the coming summer months. Flower beds bloom with new colors and grass revives to a deep green again! It's usually during this time, as you admire the rejuvenation of life and color all around your home, that you start to realize that your home and property themselves didn't weather the winter months quite as well. Perhaps the sidewalk, driveway, and other concrete areas are a bit darker, the paint on the house – not quite as bright. Just overall your home looks a bit…well…dirtier. This is to be expected. After months of road salt, moisture, and decaying leaves, the curb appeal of your home may not be so appealing. Which makes early spring the perfect time to get your curb appeal back on track with our soft wash and pressure washing services.
Remove The Grime That Winter Left
Every winter no matter where you live, be it in Medford, Hammonton, Cherry Hill, or Williamstown, you will see plentiful snow, ice, and decaying leaves. Which means our homes and properties experience these conditions as well, and they can't run inside for a cup of hot chocolate! But why does the exterior of your property look so dirty? During the winter months, moisture from the layers of ice and snow trap mud, dirt, decaying leaves, and other matter underneath it. There it sits slowing staining your concrete surfaces. Once the snow starts to melt some of this grime is rinsed away, but not all of it. You see, your sidewalk, driveway, even your house siding all have small crevices and cracks that trap bits of this grime where mold, moss, and mildew can then fester. By the time spring is in full swing your once bright and vibrant concrete areas look darker, you may notice black patches on the siding of your home, especially near the ground. Even your roof may have taken on a darker appearance, possibly even some streaking. If left untreated, these dark areas will only get darker and look worse but there is something you can do!
Your Local Pressure Washing Experts
For over a decade, Diamond Roof Cleaning has been the undisputed leader in helping homeowners all across the Southern New Jersey restore the appearance of their property and reinvigorate their overall curb appeal. But this is far from an exercise in vanity. Having your concrete areas pressure washed, and your home soft washed by our professional team of experts comes with some major benefits. Our experience means that we know exactly how much or how little pressure is needed to safely eradicate 100% of the contaminants growing on your home, roof (we are soft washing experts!), or concrete. When we remove the mold and mildew from your concrete, you and your family can't walk on it, track it in your home, and possibly breathe it in. Thanks to our high-capacity, state of the art equipment, our pressure washing service can restore the bright, healthy appearance that you remember in a fraction of the time it would take to do it yourself!
Don't Forget Your Gutters!
There is no disputing how beneficial it is to have clean, fully functional gutters. When water can flow freely away from your home the potential for water damage to the roof, foundation or even landscaping is greatly reduced. However, if you are like most people, you probably haven't given your gutters any attention since last year. That can spell trouble, as it's a good bet that your gutters now weigh a bit more than they did since last you saw them. As falling leaves from autumn make their way into your gutter system they can become trapped by snow and ice during the winter. As the ice melts these decomposing organics will act as a dam that can clog your gutter systems. That trapped water in your gutters becomes heavier, and heavier. The added weight can cause your gutters to pull away from your home, seams to fail and ultimately fail.
Schedule Your Spring Cleaning Now!
Every spring we help homeowners all over Southern New Jersey preparing their property for the upcoming outdoor season. This year it is your turn! It is never too early to schedule your spring exterior cleaning with Diamond Roof Cleaning. When you do so, you can rest assured that your home will be cared for by the very best soft washing and pressure washing experts in New Jersey!
We invite you to take a moment to read our glowing reviews on Google and Facebook and then give us a call or click below to schedule your spring exterior cleaning service today!
[divider_padding]

Why Choose Diamond Roof Cleaning
Unmatched Service & Technology
From our state of the art cleaning systems, advanced cleaning methods to insure the best and safest results, to our intensive employee training, you can rest assured that with Diamond Roof Cleaning your home is being treated by the best and most reliable pressure washing and exterior cleaning company in Southern New Jersey! But don't take our word for it, our more than 420 5-star reviews speak for themselves!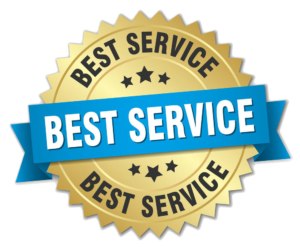 There Is Nothing We Can't Clean
Whether your property has vinyl or brick siding. Whether it is a multi-building apartment community or and single family home, the soft washing and pressure washing professionals at Diamond Roof Cleaning can clean almost anything! Amazing results and friendly service and standard with us! We are proud to serve these great communities: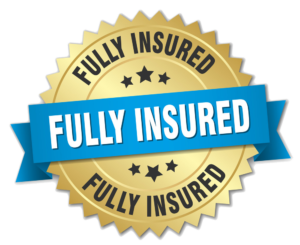 As homeowners, we all want to maintain the appearance and functionality of our homes. However, it's quite common to overlook one crucial element of our homes, our roofs. Your roof protects your home from environmental elements such as snow, rain, and extreme heat or cold. Unfortunately, it's easy to overlook the state of your roof…