Soft Wash Roof Cleaning – The Superior Alternative to Pressure Washing
Cleaning your roof at the beginning of the year is a simple way to boost your property's curb appeal. Making a fresh start this year with a clean roof will boost your comfort, impress guests, and protect your home from potential damage and health issues that could otherwise result from debris and contaminants accumulating on (and in) it.
That said, it's important to understand why soft wash roof cleaning is THE superior method for cleaning a roof. It simply offers benefits and results that traditional power or pressure washing can't. At Diamond Roof Cleaning, based in Williamstown, NJ and serving all of Southern New Jersey, we'll be glad to explain the reasons this is the best option for your home. They include the following:
Avoiding Damage
As the name implies, soft wash roof cleaning involves using substantially less pressure than traditional methods. Although it still results in a thorough clean (thanks to the use of environmentally safe detergents/chemicals which break down algae and contaminants), it also guards against damage that your roof might sustain if you were to opt for power washing. This helps you save money and avoid headaches in the long run. You can't truly benefit from cleaning your roof if you end up damaging it as a result.
Reducing Fossil Fuel Usage
Because soft wash roof cleaning requires less pressure than other methods, it doesn't require as much energy consumption. This is great news for the environment. It's more important than ever that everyone do their part to reduce their usage of fossil fuels. Opting for this service over pressure washing is an easy way for you to do so.
Getting Lasting Results
Again, the chemicals used in the soft washing process are safe for your property, your foliage, and your health. That allows them to provide benefits that you can't get from other methods.
The equipment used in soft wash roof cleaning ensures the cleaning agents target only what is plaguing your shingles and not other vital structures of your home. Ensuring that they clean away the debris or contaminants that are immediately visible on the surface as well as what may be growing at the microscopic level. This allows our roof cleaning professionals to provide a thorough clean for long-lasting results. Instead of having to schedule roof cleaning service frequently, with Diamond Roof Cleaning, you can get a clean roof that stays clean for a longer period of time. We are so confident in our soft wash roof cleaning service we offer a 5-year spot free warranty!
Feeling Confident
Again, high-pressure cleaning methods can, and almost always will, damage your roof. If the roof cleaning contractor you choose is inexperienced, they might also expose your soffits, siding, and roof underlayment to high pressure, which can result in expensive damage.
You may think you can avoid this by hiring a crew that insists they only use low pressure methods. That's an understandable assumption. The problem is, the way in which companies define "low pressure" can vary on a case-by-case basis. Someone's definition of "low-pressure" might unfortunately not be low enough to protect your home.
That's not something you have to worry about when you choose soft wash roof cleaning from the experts at Diamond Roof Cleaning! You can always be confident the pressure used will be low enough to clean the roof thoroughly without causing any damage ever! This gives you peace of mind, which simply helps you avoid unnecessary stress.
Cleaning the Entire Property
It's important for you to know that the soft wash method isn't just an effective way to clean your roof. It can also serve to thoroughly clean your siding as well, while offering the same unique benefits as soft wash roof cleaning. Instead of worrying if power washing is safe for your entire home, you can rely on a method that will keep both your roof and siding clean without damaging either.
Contact our team at Diamond Roof Cleaning to learn more. If you're interested in soft wash roof cleaning in the South Jersey area, we'll provide the kind of service that clearly proves why this is the best method for your needs.
[divider_padding]

Why Choose Diamond Roof Cleaning
Unmatched Service & Technology
From our state of the art cleaning systems, advanced cleaning methods to insure the best and safest results, to our intensive employee training, you can rest assured that with Diamond Roof Cleaning your home is being treated by the best and most reliable pressure washing and exterior cleaning company in Southern New Jersey! But don't take our word for it, our more than 420 5-star reviews speak for themselves!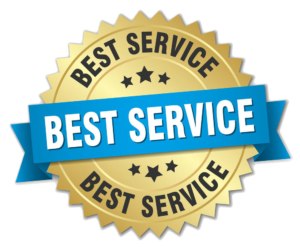 There Is Nothing We Can't Clean
Whether your property has vinyl or brick siding. Whether it is a multi-building apartment community or and single family home, the soft washing and pressure washing professionals at Diamond Roof Cleaning can clean almost anything! Amazing results and friendly service and standard with us! We are proud to serve these great communities: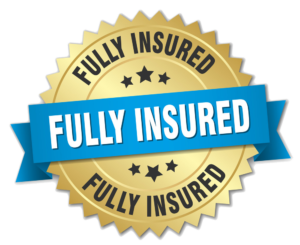 As homeowners, we all want to maintain the appearance and functionality of our homes. However, it's quite common to overlook one crucial element of our homes, our roofs. Your roof protects your home from environmental elements such as snow, rain, and extreme heat or cold. Unfortunately, it's easy to overlook the state of your roof…