Why Concrete Cleaning Should be Left to the Pros
Do you have concrete surfaces on your property? If so, keeping them clean is essential.
Regular cleaning doesn't just improve the appearance of your concrete. It also removes bacteria that could otherwise eat at the surface over time, and it removes dirt and debris that can make concrete dangerously slippery.
These are all good reasons to prioritize concrete cleaning. However, this is a job that's best left to professionals. Our team at Diamond Roof Cleaning, have been helping homeowners in Cherry Hill, NJ, get amazing results that you simply can't get on your own.
The Importance of Professional Concrete Cleaning
You already know why you need to keep your concrete as clean as possible. What you might not know is why this isn't a DIY job.
First of all, you have to remember that removing dirt, grime, and debris from your concrete isn't just about aesthetics. Cleaning concrete surfaces should help to prolong their lifespan. That's why it's necessary to clean them as thoroughly as possible. Simply removing noticeable stains isn't enough to meet your needs.
Unfortunately, consumer products typically don't provide that kind of thorough cleaning. They're not strong enough to remove some types of debris, such as gum. You need professional equipment for that. Hiring experts who have the necessary equipment (and the experience to use it properly) is essential.
Hiring professionals also saves you a lot of time. Trying to cleaning a concrete surface on your own without the right tools can be a very laborious process. This prevents you from completing other home maintenance and improvement tasks.
Additionally, concrete cleaning may be on your to-do list because you're going to be hosting an event or party. By hiring someone else to clean your concrete surfaces, you'll have more time for planning.
You'll also be more likely to make the right impression on your guests. Psychological researchers have found people tend to be happier and more relaxed when their surroundings are clean. If you try to handle concrete cleaning on your own, you may not achieve the intended results. Thus, your guests may not have quite as much fun as you intended. That's not something you need to worry about when you hire professionals with a proven track record.
Staying Safe
Safety is another crucial factor to keep in mind when deciding who should clean your property's concrete. Again, removing certain types of contaminants and debris often requires the use of special cleaning agents. If you don't have professional experience, you might end up selecting chemicals that may pose hazards to family or pets. It's much safer to coordinate with experts who know what types of cleaning agents are most effective and safest.
Many non-professionals also overlook just how dangerous power washing equipment can be in the wrong hands. If not used properly, you or someone else nearby could sustain a range of potential injuries, including everything from relatively minor lacerations to major eye damage. You might also misdirect the water to a less durable surface on your property, accidentally damaging it in the process. Avoid this by hiring people who know how to use these tools properly.
It's also important to remember that concrete which isn't thoroughly cleaned can be slippery. If you try to clean your own surfaces, you may miss a few spots. Someone on your property might then suffer a fall, leaving you responsible for their medical bills. Prevent this by hiring pros.
Schedule Concrete Cleaning Today
If you haven't cleaned the concrete around your home in Cherry Hill, NJ in a while now's the time to schedule service. Our team at Diamond Roof Cleaning will be happy to find a day and time that works for you. Get a free estimate for more information.
[divider_padding]

Why Choose Diamond Roof Cleaning
Unmatched Service & Technology
From our state of the art cleaning systems, advanced cleaning methods to insure the best and safest results, to our intensive employee training, you can rest assured that with Diamond Roof Cleaning your home is being treated by the best and most reliable pressure washing and exterior cleaning company in Southern New Jersey! But don't take our word for it, our more than 420 5-star reviews speak for themselves!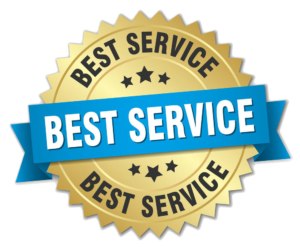 There Is Nothing We Can't Clean
Whether your property has vinyl or brick siding. Whether it is a multi-building apartment community or and single family home, the soft washing and pressure washing professionals at Diamond Roof Cleaning can clean almost anything! Amazing results and friendly service and standard with us! We are proud to serve these great communities: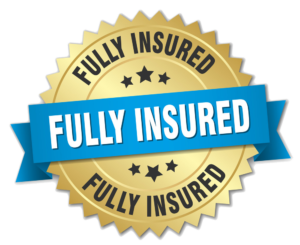 As homeowners, we all want to maintain the appearance and functionality of our homes. However, it's quite common to overlook one crucial element of our homes, our roofs. Your roof protects your home from environmental elements such as snow, rain, and extreme heat or cold. Unfortunately, it's easy to overlook the state of your roof…