Hire Soft Wash Roof Cleaning You Can Trust
Your roof is an essential part of your home. It protects you from the elements, insulates the house, and plays a major role in boosting curb appeal. That's why it's important to schedule soft wash roof cleaning service regularly. To keep your roof in great shape for years, hire professionals who use safe methods to thoroughly remove debris and contaminants without causing unexpected damage.
You also need to make sure you're hiring qualified experts for the job. At Diamond Roof Cleaning, serving the Cherry Hill, NJ area, that's exactly what you'll find. Why work with us? The following are just a few of the more noteworthy reasons:
Over a Decade of Soft Wash Roof Cleaning Experience
Obviously, when you hire someone to perform any home maintenance task, you want to find a professional who has proper experience. Experienced pros simply understand how to clean roofs both thoroughly and efficiently.
You can also assume they do right by their clients. If your work involves cleaning a major component of your clients' homes, you won't stay in business very long if you don't deliver stellar results.
That's a major reason to hire our team at Diamond Roof Cleaning. We've served the area since 2006, developing our expertise and cultivating a positive reputation throughout the community.
Don't take our word for it…
Rave Reviews
You don't have to assume we're telling the truth when we claim to offer unbeatable service. You can read testimonials from our customers instead. Customers have called our professionals "punctual, polite, hardworking and meticulous to detail." We are proud to have so many say they are "extremely satisfied with the excellent work" we do. Some simply rave about the way their homes look after we work on them.
When hiring someone for soft wash roof cleaning service, you need to know you're in the hands of experts who prioritize customer service. It's much easier to be confident in your choice when you can find out what previous customers have experienced with a business.
State-of-the-Art Technology
The tools and techniques used to clean roofs are constantly developing. It's important that professional roof cleaners keep up. In order to provide customers with the best possible service, they need to use the best possible technology.
That's a major value we all share at Diamond Roof Cleaning. We use the latest tools to apply low-pressure water to your roof. Combined with safe, eco-friendly detergents, this process removes contaminants that could otherwise damage your shingles. Best of all, unlike pressure washing, it doesn't harm your roofing at all. You'll get ideal results without having to worry about damage you hadn't planned for.
Education is another major priority of ours. We take the time to determine exactly what types of debris and materials need to be removed from your roof, and where they are located. This is key to developing the right plan to remove them effectively.
Licenses & Awards
Diamond Roof Cleaning carries all necessary licenses and insurance policies. When you hire us, you can be confident you're in the hands of qualified professionals.
Need more convincing? Every year since 2013 we've earned an Angie's List Super Service Award. That's just another way of saying our peers have recognized that we go above and beyond customer expectations.
Honesty
We believe in being upfront with our customers. We want you to thoroughly understand the cost of a service, as well as the nature of the work being performed on your home.
Don't settle for soft wash roof cleaning companies that lack the experience and dedication to customer service your home deserves. Instead, hire experts you can trust at Diamond Roof Cleaning, proudly serving the Cherry Hill, NJ area. Call us today at (609) 929-5812, or get a free estimate online!
[divider_padding]

Why Choose Diamond Roof Cleaning
Unmatched Service & Technology
From our state of the art cleaning systems, advanced cleaning methods to insure the best and safest results, to our intensive employee training, you can rest assured that with Diamond Roof Cleaning your home is being treated by the best and most reliable pressure washing and exterior cleaning company in Southern New Jersey! But don't take our word for it, our more than 420 5-star reviews speak for themselves!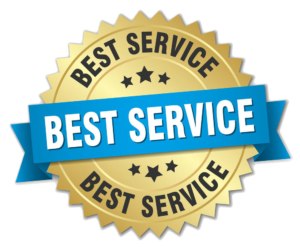 There Is Nothing We Can't Clean
Whether your property has vinyl or brick siding. Whether it is a multi-building apartment community or and single family home, the soft washing and pressure washing professionals at Diamond Roof Cleaning can clean almost anything! Amazing results and friendly service and standard with us! We are proud to serve these great communities: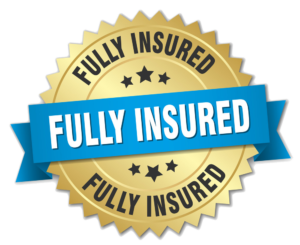 Your home's roof is one of its most important components, protecting you and your family from the elements and ensuring that your property remains safe and sound. However, over time, your roof can accumulate debris, moss, algae, and other forms of buildup that can compromise its structural integrity and lead to costly repairs. In this…