Pressure Washing and Thorough Exterior Cleaning for Voorhees, NJ Homeowners
Most homeowners want the exterior areas of their houses and property to be clean. A clean property doesn't merely ensure your home isn't the local eyesore; it can also help you make a lot more money selling your house if you ever choose to in the future. Curb appeals plays a major role in how much value potential buyers assign to a home.
None of this means you should address all exterior cleaning tasks yourself. On the contrary, you're better off hiring experts to handle many of these responsibilities. Doing so saves you a lot of time, and it can actually guard against unexpected damage.
Serving homeowners in and around the Voorhees, NJ area, our pressure washing experts at Diamond Roof Cleaning will help you keep your property looking its best for years. The following are a few key reasons you should hire us:
Why Voorhees, NJ Homeowners Should Work with the Area's Pressure Washing Experts
Convenience
Keeping the exterior areas of your property clean involves a range of different tasks. These include cleaning your roof, cleaning your siding, and cleaning any hardscapes or related surfaces, such as your driveway or patio area. Additionally, your property may have a few other features that need regular cleaning or restoration, such as a deck or solar panels.
Luckily, finding one team that can handle all these tasks isn't difficult. At Diamond Roof Cleaning, we clean more than just roofs. We also clean siding, concrete surfaces, windows, and solar panels. On top of that, we offer deck restoration, rust removal, gutter cleaning, and gutter guard installation services. We're essentially the one-stop exterior cleaning shop for Voorhees, NJ homeowners.
Safety
Again, protecting your property is one of the most important reasons to hire professionals when the exterior areas and surfaces need cleaning.
Many homeowners don't realize, for instance, that pressure washing isn't necessarily the ideal method for certain cleaning tasks. While a concrete surface may be able to withstand the force of pressure washing, there's a good chance your siding can't. Neither can your roofing. Pressure washing these surfaces will actually damage them.
At Diamond Roof Cleaning, we understand how and when to use the soft wash method. This cleaning technique involves thoroughly removing contaminants and debris from your exterior surfaces with a combination of gentle water and eco-friendly detergents.
It's also worth noting that hiring experts is still a good idea even when pressure washing is the appropriate method for cleaning a surface. If you don't have professional experience, the use of pressure washing equipment could put you or others on your property at risk of injury. That's not something you need to worry about when you hire Diamond Roof Cleaning.
Reputation
Hiring a pressure washing company is just like hiring anyone else who provides an essential service: you want to make sure you're spending your hard-earned money working with people you can trust to deliver quality results.
That's yet another reason Voorhees, NJ homeowners should work with Diamond Roof Cleaning. We've managed to stay in business for over a decade because we do right by our customers. If you ever need to know what those customers have to say about us, you can check our many glowing reviews. We stand by the quality of our work because, after all, our customers are our neighbors too.
Diamond Roof Cleaning is also fully insured, and our employees are equipped with the right tools for any of the services we provide. We'll make sure you're thoroughly satisfied with our work. Call us today at (609) 929-5812 to learn more!
Why Choose Diamond Roof Cleaning
Unmatched Service & Technology
From our state of the art cleaning systems, advanced cleaning methods to insure the best and safest results, to our intensive employee training, you can rest assured that with Diamond Roof Cleaning your home is being treated by the best and most reliable pressure washing and exterior cleaning company in Southern New Jersey! But don't take our word for it, our more than 420 5-star reviews speak for themselves!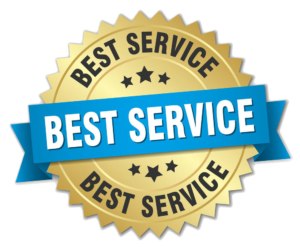 There Is Nothing We Can't Clean
Whether your property has vinyl or brick siding. Whether it is a multi-building apartment community or and single family home, the soft washing and pressure washing professionals at Diamond Roof Cleaning can clean almost anything! Amazing results and friendly service and standard with us! We are proud to serve these great communities: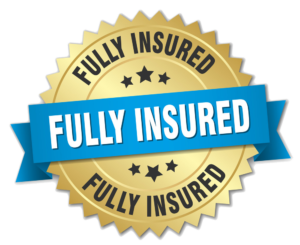 As homeowners, we all want to maintain the appearance and functionality of our homes. However, it's quite common to overlook one crucial element of our homes, our roofs. Your roof protects your home from environmental elements such as snow, rain, and extreme heat or cold. Unfortunately, it's easy to overlook the state of your roof…